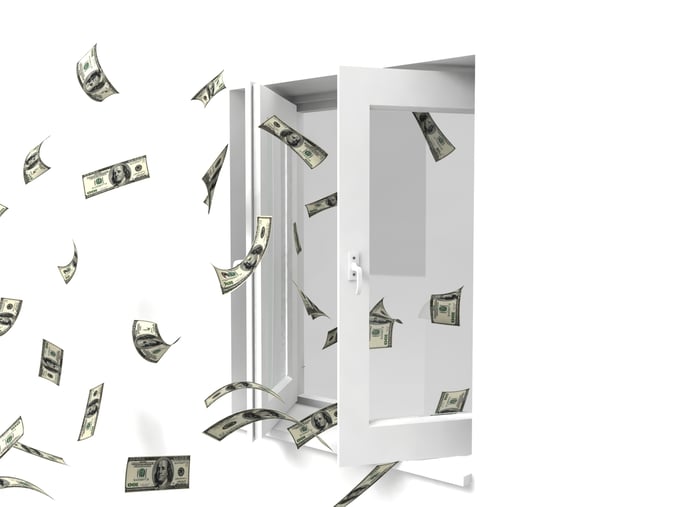 If you have carpet in your commercial facility, you already know the many benefits. Carpet adds a quality look and feel to your facility. Additionally, carpet offers significant sound dampening and it's easy on the feet as it offers extra cushioning. While the benefits are many, anyone who has carpet in their facility knows that it isn't maintenance free. Commercial carpet is constructed to withstand the wear and tear of your building's high traffic, but in order to get the most serviceable years from this high-priced building asset, you must properly maintain it. Regular commercial carpet cleaning not only keeps your carpets and facility looking their best, it actually prolongs the lifespan of this asset, lowering the likelihood of a costly, premature replacement. Regular commercial carpet cleaning is so important, it is nearly always required by the manufacturer in order to make use of your carpet's warranty. Why? Because manufacturers know that regular cleaning helps maintain the life expectancy of commercial carpets. While performing regular carpet cleaning is important, equally important is how and who cleans your carpets. Bad habits from your Detroit commercial carpet cleaning company can cost you big.
Bad Habit #1 Commercial Carpet Cleaning Companies With Fuzzy Pricing
Commercial carpet cleaning prices should never be a surprise and you shouldn't have to twist a prospective carpet cleaning company's arm to give you a straight answer on how much it's going to cost you. If your office carpet cleaning company isn't giving you clear pricing at the beginning, it's just the start of your problems. Not only do you deserve to know exactly what you are getting and for what price, you are likely going to want to compare carpet cleaning quotes in order to secure the best value for your facility. How can you do that if there's a question about what it is going to cost? Experienced, professional companies are business people just like you and they understand budget and pricing constraints and they are happy to provide you with a clear, easy to understand cleaning quote.
Bad Habit #2 Commercial Carpet Cleaners With Poor Screening, Hiring & Training
Today's carpet cleaning requires better trained technicians than in the past. Commercial carpet cleaning is significantly more science-based than in the past. New carpets and new carpet cleaning technologies allow carpet cleaners to make your carpets look better than ever. Yet this requires a level of training on both equipment and chemicals that not every cleaning company is willing to do. Any Auburn commercial carpet cleaning company you choose should sufficiently train their people on everything from how to use equipment most effectively to chemical safety to spot testing new products or compounds. Anything less means you are both not getting the level of clean you deserve and are risking your carpet by leaving it in the hands of untrained, unprofessional carpet cleaners.
Bad Habit #3 Carpet Cleaning Companies That Use Bonnet Cleaning
Bonnet cleaning is simply not good for carpets. It was originally designed for hard flooring. On carpets, it is both ineffective and way too aggressive. While commercial carpets are built tough, Bonnet cleaning is still too much friction and too wearing on carpet fibers without even providing a lasting, deep clean. Bonnet cleaning is also likely to void your carpet's warranty. If a prospective Plymouth commercial carpet cleaning service intends on using Bonnet cleaning on your carpets, tell them to hit the road. There are significantly more safe and more effective methods out there to get carpets looking their best.
Bad Habit #4 Poorly Maintained Dated Equipment Doesn't Do the Job
Commercial carpet cleaning equipment, like other cleaning equipment, needs to be periodically checked, serviced and eventually replaced. If a Downriver commercial carpet cleaning company is using dated or poorly maintained equipment, you are being shortchanged. Improperly maintained, damaged or outmoded equipment can wear, pull at carpet fibers and significantly shorten the lifespan of your carpets. Be on the lookout for office carpet cleaning companies that use and maintain very good equipment.
Bad Habit #5 Chemical Misuse & Over Use
Carpet cleaning chemicals can be exceedingly effective at getting carpets cleaner and removing tough stains, but they must be used correctly and judiciously. Chemical misuse and overuse can threaten indoor air quality and even damage carpets. Chemicals certainly offer better results than without but if your commercial carpet cleaning company has the bad habit of being inadequately cautious about chemical usage or they overuse chemicals, not only can they damage your carpet, they can negatively impact the health and safety of your facility. Ask prospective commercial carpet cleaners what cleaning solutions and stain treatments they use and how they assure carpet cleaning technicians are properly trained to use them.
Experience From Your Commercial Carpet Cleaners Matters
Carpet cleaning, far from straightforward, requires a level of experience, knowledge and even expertise. Like most other things, better trained technicians using better equipment and better carpet cleaning solutions are just going to be, well, better. The most experienced Auburn carpet cleaning companies know how to get your carpets cleaner and extend their usable lifespan. On the other hand, an inexperienced carpet cleaning company with poorly trained people and outdated or improperly maintained equipment can reduce the life of your carpet by as much as half. In fact, much of the premature wear found in commercial carpeting comes from bad carpet cleaning. Saving a few bucks with an inexperienced carpet cleaner might cost you a bundle in the end. Also keep in mind that better isn't even necessarily more expensive. Quite often the best Detroit commercial carpet cleaners operate on a larger scale with better, more efficient equipment and experienced techs and thus can price their services priced very competitively.
Don't Let Your Carpet Cleaning Company's Bad Habits Cost You
A carpet cleaning company's bad habits can become your costly mistakes. While there isn't a way to completely mistake proof your search for the right Livonia commercial carpet cleaning company, getting good information and asking the right questions is going to weed out a number of companies that are all too willing to make their bad habits your problems. You can make the search significantly easier by looking at those companies that are CIMS certified. CIMS certification is an independent industry certification process that assures a building services company has the systems and processes in place to assure reliability through accountability. It isn't a replacement for your experience and judgment, but it can help you gather your short list from which to choose your next Royal Oak commercial carpet cleaner.
At Stathakis, we have built a reputation for effective, responsive carpet cleaning and maintenance. We utilize proven carpet cleaning methods including truck mounted carpet cleaning, portable machine carpet cleaning, low moisture carpet cleaning, dry carpet cleaning all designed to get you a deeper clean, significantly improve carpet's appearance, prolong the life of your carpet, improve indoor air quality and safeguard the health of every person who enters your facility. For more information on how you can get carpets cleaner than ever, please contact Dennis Stathakis, Special Projects Manager at #800-278-1884.