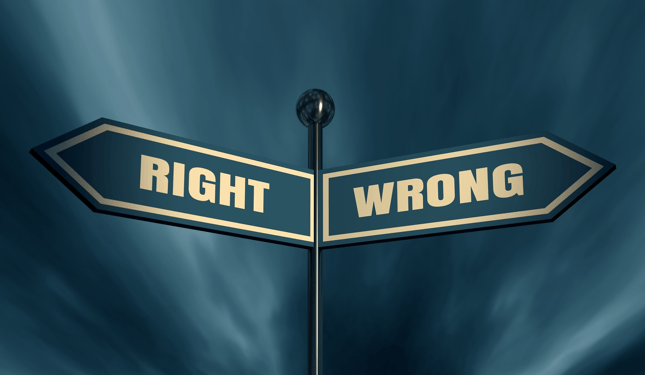 Don't Let The Wrong Carpet Cleaners Damage Carpets
Whether your carpets are brand, spanking new or on their last leg, do not let the wrong commercial carpet cleaning service near your carpeting. Finding reputable, professional, knowledgeable and effective carpet cleaning services can be challenging but it is worth putting the time in to do it in order to protect this expensive building investment. Why is it so tough to find an office carpet cleaning company up to the job? For one, it is a pretty crowded marketplace. For every one, solid Detroit commercial carpet cleaning company there are probably twenty in the 'no thank you' pile. Second, there are differences in equipment, training, technicians, procedures and more that matter a great deal in terms of positive outcomes in carpet cleaning, but that can be hard to determine before you actually get your carpets serviced. Third, often the signs of poor carpet cleaning are not immediately obvious. Sometimes it is weeks later that you begin to notice revealing signs of subpar commercial carpet cleaning like quick resoiling, residues or visible damage. While picking the right Detroit commercial carpet cleaning company isn't an easy feat, the wrong commercial carpet cleaning services can bust your carefully planned budgets and leave you with more problems than you started out with.
How Do You Choose Commercial Carpet Cleaning Services That Won't Leave You Hanging?
Choosing a commercial carpet cleaning company isn't easy but there are some main things you can look for that are likely to predict quality carpet cleaning services. What factors matter most when it comes to safe and effective carpet cleaning? The answer is people, training, equipment, cleaning chemical products, management and quality assurance. People are so important because they are on the front line delivering the carpet care. You can have the best, latest and greatest equipment and solutions and if the person using them isn't well trained, the work will suffer. Not only must your Detroit carpet cleaning sufficiently train their teams, anyone entering YOUR facility must be thoroughly screened including criminal background checks and drug screening. After all, the security of your staff and your facility is paramount. Carpet cleaning technicians must know how to evaluate your carpet, recognize stains and determine the best stain removal products for the issue. Likewise, they must identify wear or damage that can be made worse by improper or unnecessarily aggressive cleaning methods. And while people are paramount, the right carpet cleaning equipment matters too. Commercial carpet cleaning has made significant advances in recent years and outdated equipment can be ineffective and too rough on carpets. Similarly, your Detroit commercial carpet cleaning company should be using green carpet cleaning products wherever possible. Lastly, the right office carpet cleaning company must put training, systems and processes in place in order to assure a dependable level of quality.
Price Is A Factor But Don't Let It Be The Only Factor
Commercial cleaning prices can be all over the place. And unfortunately, price doesn't necessarily equate to quality or value. Of course you have to consider price when choosing a commercial carpet cleaning service, but don't let commercial carpet cleaning prices be the only factor when choosing important services for your facility. Very low prices can be especially tempting but if one or two contractors are coming in significantly lower than the other carpet cleaning bids, you have to ask yourself, why can they charge so much less for the same services? Super low prices very well may indicate illegal hiring and corner cutting. On the other hand, high prices are no guarantee of 'white glove' service. Some companies just charge more with little correlation to quality or value. It really makes choosing carpet cleaning services for your facility harder than it should be right? So how CAN you use pricing to make a good decision about office carpet cleaning? First, prices should be clear and based upon good information. Clear pricing helps you compare carpet cleaning prices and get an idea of what you are getting and for how much. Ultimately, you should look for those carpet cleaning companies that as discussed offer the best people, training, equipment, cleaning chemical products, management and quality assurance, and then compare prices to find the best value for your facility.
Get Professional, Safe & Effective Commercial Carpet Cleaning
Keeping carpets looking their best will give employees and visitors an overall positive impression of your facility and business. Likewise, regular carpet cleaning will get you significantly more years of usable lifespan. Contract with a Carpet Cleaning Company that offers the effective cleaning and value you need, and you get great service, at a fair price without the hassle. At Stathakis, we offer South Eastern Michigan commercial carpet cleaning customized to the specific needs of your facility. We hire great employees, train them to be knowledgeable and competent technicians, provide them with state of the art carpet cleaning equipment and methods utilizing green cleaning products and then we help manage them and guide them to offer our valued customers optimal results, every time. Whether you are looking for an on-demand carpet cleaning or even a subscription based carpet cleaning program, we are here to help. For more information on how you can keep your floors cleaner than they have ever been, please contact Stathakis at #800-278-1884.