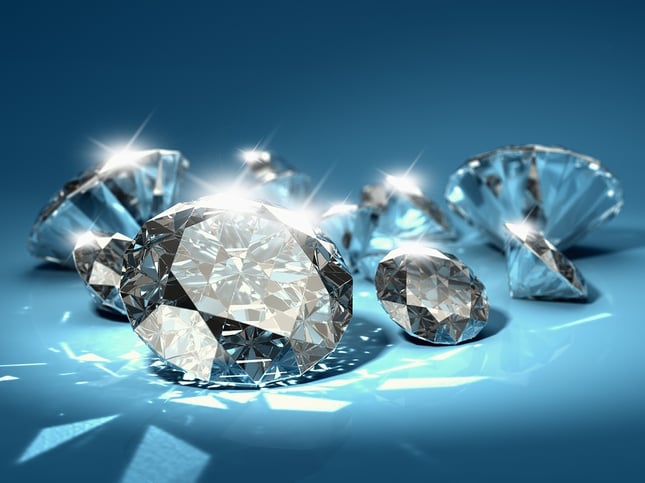 Don't Let Your Facility's Reputation Be Anything Other Than Sparkling
Your reputation is dependent in part on the cleanliness of your businesses and commercial facilities. Creating a positive impression with customers, potential customers, prospective employees, building occupants and really, anyone who enters your building, requires that each part of your facility is looking its best. Your flooring and carpeting is no exception. Little else can ruin a positive impression faster than soiled, worn, yellowing or stained carpets. The wear and tear of many feet in and out of your facility can add up to a significantly diminished appearance. And if your carpets look soiled and dingy, you can bet visitors to your building will notice. Don't let your facility or business reputation suffer because your carpet simply needed some routine maintenance. And don't wait until your carpet is in bad shape to plan carpet cleaning. A routine carpet maintenance program can keep your carpets looking their best 365 days a year without breaking the bank or routinely having areas of your building out of service.
Worried About Cost? Routine Carpet Maintenance Saves You Money
We understand the Facility Managers we work with need to keep an eye on the bottom line, but all too often we hear of Facility managers waiting until carpets are super dirty to have them cleaned in an effort to save money. Why is this the wrong strategy? Carpet is expensive and avoiding regular maintenance can significantly shorten the usable lifespan of your office carpeting. In fact, not doing annual or semi-annual carpet cleaning can even void your carpet's warranty. So that you may protect the appearance and life of the carpet and maintain a clean, professional appearance, it is highly recommended that commercial buildings adopt a routine maintenance program that includes regularly scheduled carpet cleaning. Not only will this protect the investment you have in your building's flooring, effective, consistent commercial carpet cleaning services promote healthy indoor air quality and elevates the appearance of your building.
What Carpet Appearance Management Program Do You Need?
No two buildings are exactly alike so there are no one size fits all solutions to your commercial carpet cleaning. Ideally, a carpet appearance management program should be customized to meet the needs of your individual facility. As a general guide however, many routine carpet maintenance programs include the following:
Regular vacuuming- To assure dry soil removal, your janitorial services should be sure to vacuum regularly. Ideally, your building's high traffic areas should be vacuumed daily with less used areas vacuumed at least once or twice each week. It is vital that your commercial cleaning service keep up with vacuuming as dry soil can cut and wear at carpet fibers.
Walk-off mats- Walk-off mats can be positioned at your facility's entrances in order to catch soil immediately before it is tracked onto your building's carpets.
Interim Carpet Cleaning- Your carpets will look their best if you do regular interim cleaning to address the regular soiling carpet sees in busy buildings like your own. Interim carpet cleaning can remove soiling, staining and wear patterns before they become more permanent and difficult to remove. The encapsulation method is great forinterim cleaning. In the encapsulation cleaning process, the crystalizing solution is applied to carpets and then brushed into the carpet using a specialized carpet cleaning machine. The encapsulation solution grabs soils, dirt and material from the carpet and quickly dries into crystals that are easily vacuumed up. Likewise, interim carpet cleaning helps keep your facility looking its best 365 days a year. We recommend dry carpet cleaning and encapsulation methods like the Whittaker carpet cleaning system to give you a thorough clean and put your carpeted areas back into service quickly. Ideally, this interim cleaning should be followed by a deep cleaning after 2-3 cleanings.
Periodic deep carpet cleaning– Interim carpet cleaning keeps your building looking good around the clock, but sometimes, your carpets need a deep carpet cleaning to remove deeply embedded dirt and bring them back to a like new appearance. The gold standard for deep carpet cleaning is the truck mounted hot water extraction carpet cleaning and the portable hot water extraction systems. Hot water extraction carpet cleaning uses a powerful machine to heat water to very high temperatures in the service truck. That high temperature water is introduced along with carpet cleaning solution into your carpets to dislodge and dissolve soils. The machine then extracts the solution and the hot water back out of the carpet with powerful suction allowing your carpeting to dry quickly. This carpet cleaning method removes the most dirt, leaves the least behind making it effective at getting you a deep, lasting carpet cleaning. The truck mounted hot water extraction machine offers maximum power but portable hot water extraction works great for those areas of your facility that may not be accessible by the truck.
Make Your Facility Sparkle
At Stathakis, we offer customized carpet cleaning for the greater Southeastern Michigan area. We have operated in the building services field for over 35 years, we know that the facility managers we work with need results and value. Need Detroit carpet cleaning? Our carpet appearance management programs help you save money while keeping your building looking its best around the clock. With both on-demand carpet cleaning and subscription based carpet cleaning programs, we help Facility Managers just like you get a cost savings and reduce the hassle of planning your ongoing carpet maintenance. For more information on how you can keep your carpet looking its best, please contact Matt Brown, Stathakis Special Projects Manager at #800-278-1884.