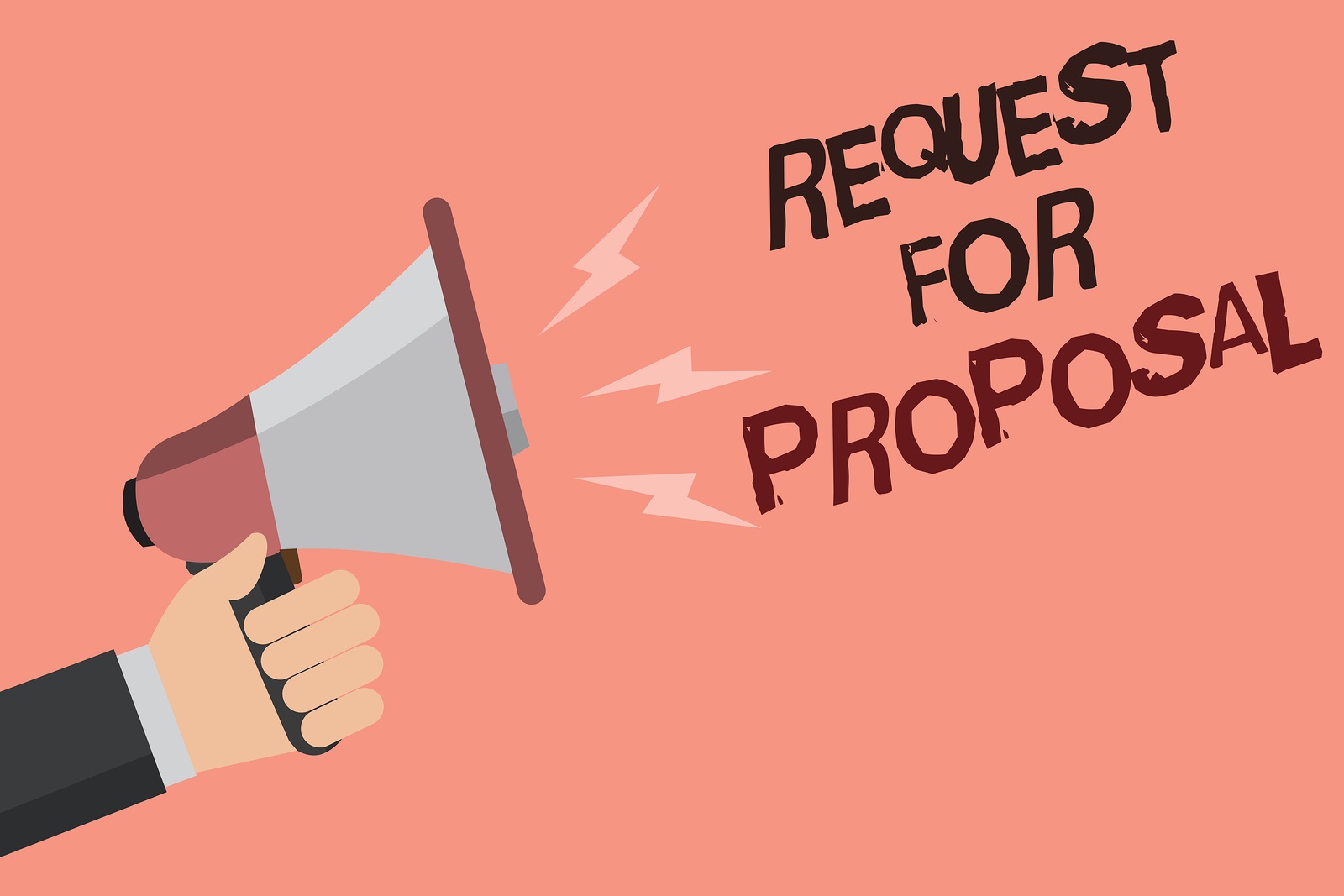 What is an RFP?
What is an RFP (Request for Proposal) and how does it impact you? An RFP is a written document that details the specific needs of your facility and asks for a comprehensive plan from a qualified contractor on how they propose to address those needs. The RFP is designed to be an open tool for you to look at a number of janitorial service providers and find the right contractor for your facility. The better the RFP you receive, the better chance that your prospective cleaning company will be able to understand and offer your facility the services it needs. While this may seem like a straightforward idea, it can quickly be derailed by a number of things from imprecise specifications, quickly thrown together for your RFP, to janitorial bids that are clearly not realistic for your facility. Fortuitously, there are a couple of important tools you can use when considering RFPs to be certain you get (and give) good information and get proposals that clearly address the unique needs of your facility.
Competition is a Good Thing… Usually
Having competition for your facility's business is likely to lead to more and better options for you and your facility. That being said, in order to be useful, an RFP requires a lot of work from prospective janitorial companies. It shouldn't be a first tool you use to narrow your search for the right building services company. Odds are, if you cast a wide enough net your are going to be bringing in a lot of RFPs from unqualified, inexperienced, under skilled companies that you shouldn't have to sort through. Having to sort through such RFPs is a drain on your time and taxing on those cleaning companies that are not really in league for your business. The RFP, for that reason, should never be used as your first qualification tool but rather later in the process when you have identified a few companies that seem promising. When bids are open to nearly anyone, sometimes the most experienced companies will opt out concentrating their efforts elsewhere to avoid the hassle.
Take Advantage of Industry Certifications Like CIMS
A good way to wade through the crowded janitorial marketplace is to take advantage of the ISSA's CIMS accreditation program to prequalify contractors before you even meet them or ask them to submit a proposal for your facility. ISSA CIMS certification offers you a free shortcut to sift through the crowded janitorial marketplace and identify those companies most equipped to provide the kind of cleaning and maintenance that will best fit the needs of your facility. CIMS is a voluntary accreditation that requires a janitorial company or commercial cleaning company demonstrate a superior level of cleaning and maintenance in industry specific areas.
CIMS, or the Cleaning Industry Management Standard, is a clear demonstration of a company's capability and commitment to providing the highest levels of service and management. These rigorous benchmarks are all good indicators of a company's competency and can be used to effectively help you winnow down your short list to the best of the best. It can be helpful to narrow your search using CIMS and then use the RFP in combination with an onsite inspection to best get an idea of what your prospective company can provide for you. If you are looking for a CIMS certified partner in your building maintenance, check in with ISSA for a complete list of CIMS certified cleaning companies and building services companies in your area.
Overly Complicated RFPs Do More Harm Than Good
Information is king, except when it is not. There is information that can help you make decisions and there is information that just overly complicates your issue or gives you more information than could possibly be helpful. A frequent problem that we see is when RFPs are just thrown together versions of older RFPs that haven't been edited since the company started business. The RFP grows in size and complexity but doesn't actually provide any more useful information. As such, a overly complicated RFP creates extra work for you and your prospective janitorial company without really TELLING you much about the company and how they will actually DO business in your facility. An RFP should be detailed and specific but focused on that information that is pertinent to getting a specific and accurate janitorial quote. What kind of information is important in making a decision on your next janitorial services company? First, cleanable square feet by floor type because different types of flooring will require different equipment, cleaners and have different time requirements. Second, giving an accurate number for typical building occupants is important because it is the best indicator consumables use like toilet paper and hand towels will be used in a day as well as how quickly your building will need attention. This information will allow your janitorial company to stock, plan and estimate janitorial hours accordingly.
Got Maintenance Headaches & Pain Points? Share Them
A common mistake is to use the RFP as a way to address problems that you had with you last company and propose solutions to said problems. However, finding fixes to these solutions isn't your job, it is your prospective janitorial company's job. But you have to tell them what isn't or wasn't working for you otherwise your prospective janitorial company might run through possible solutions testing ones you already know don't work for you. Were you disappointed with your last commercial cleaning company? Did they consistently underperform in your restrooms? Are you facing budget cuts that are leaving your maintenance on shaky ground?
Share this with qualified janitorial companies. Not only will you get to see their problems solving skills in action before you give them a yes, they may have better, more efficient, effective and even less costly solutions to the issues plaguing your facility. You are not the specialist in cleaning that is why you're outsourcing you cleaning to a business that specializes in it. The best way to help with your RFP is to talk about pain points and building it around actual business problems allowing the professionals you hired to present solutions which is both free advice and allows you to compare the different strategies of companies. Let your prospective cleaning company do the heavy lifting!
The Importance of Site Visits
A site visit is an important aspect of any future contracting and all too often it is only quick and cursory. For this reason, it is important to thin your list of prospective janitorial companies before you do facility walkthroughs. By doing this, you can give your potential contractors more time to inspect your facility allowing them to produce a more detailed, facility specific plan for the future. Not only will you get a more accurate bid, in the long run you'll end up receiving a better, more attuned cleaning.
Get the Commercial Janitorial and Cleaning Company That Does it Right
One of the most challenging tasks for any Facility Manager is finding the right janitorial service provider for your facility. Putting in the time into the RFP process sets you and your facility up for success. Further, take advantage of the CIMS certification to sort through the dense commercial cleaning and janitorial services market to narrow down your search to those companies that perform at a level above the rest.
Here at Stathakis, we have served the businesses of southeastern Michigan for over thirty years. We provide commercial cleaning, janitorial services and commercial handyman services to the following Southeastern Michigan Counties: Genesee County, Livingston County, Washtenaw County, Monroe County, Wayne County, Macomb County, St. Clair County.
We offer effective, professional facility services to the cities of Detroit, Ann Arbor, Farmington Hills, Dearborn, Farmington, Livonia, Plymouth, Downriver, Royal Oak, Southfield, Troy, Auburn Hills, Novi and more. For more information on our services and how we can help you, please contact us at 1-800-278-1884.