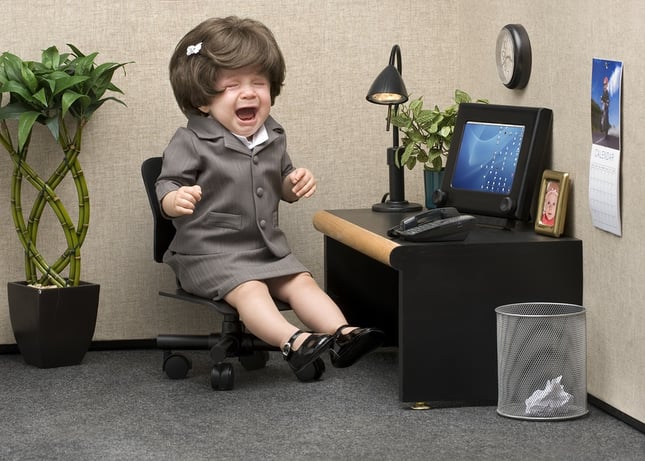 Outsourcing Your Industrial Janitorial Services Can Transform Your Facility, IF You Find The Right Industrial Cleaning Company


While outsourcing your industrial janitorial services can transform your facility, you need to find the right industrial cleaning service to really reap the maximum benefits. So many facility managers we work with manage a careful balancing act between managing costs and maintaining their facilities. Outsourcing building maintenance can be the answer to a towering workload and a shrinking budget. The right industrial cleaning company can save you both money and time. The right industrial janitorial services can be an invaluable partner in your facility maintenance. Still, with a myriad of commercial industrial cleaning companies out there, from one man and a van operations to small mom and pop operations to larger local janitorial companies and even national janitorial companies, finding the right one for your operations can seem nearly impossible. Can they handle the requirements of industrial cleaning? Do they have the systems to even be effective? Do they know how to attract, hire and manage people who are a good fit for this kind of work? Where industrial maintenance services are concerned, no one wants to hire the wrong company. While we've all been there, it is usually an expensive, painful mistake. Anything that can make it more likely to find the right industrial cleaning that will deliver quality and value for your facility services is invaluable.
Is Your Industrial Cleaning Company Experienced Enough?
Industrial cleaning presents a level of complexity and compliance that many commercial industrial cleaning contractors are simply unprepared for. And yet, janitorial companies want to grow and may try to broaden their scope of business before they are actually prepared to do the work effectively and consistently. Paramount issues like safety and compliance requirements must be top of mind with any prospective industrial cleaning service. From ISO 9001 to the Global Harmonized System of Classification and Labeling of Chemicals (GHS), the regulatory Occupational Safety and Health Administration (OSHA), your industrial cleaning needs to be clear on your compliance issues and their own. To that end, it can be prudent to consider industrial maintenance services that go further than minimum standards employing industry best practices across the board from hiring to training to safety and beyond. Industry certifications like the ISSA's CIMS or Certified Industry Management Standard offer a trustworthy counterpart to ISO and those certifications that apply directly to your industry. There can be no mistake that safety is essential. For manufacturing and industrial operations, you put forth effort and resources every day to avoid loss time, assure safety and meet compliance requirements. Shouldn't your industrial cleaning company do the same?
Is Your Manufacturing Cleaning Services Positioned For Success?
Having the desire to best serve your customers and being structured for that success are two very different things. If your commercial industrial cleaning provider lacks the structure and systems in place within their organization to effectively deliver, promises of great service are essentially meaningless. The most effective industrial maintenance services have developed and refined systems, processes, procedures and even technology to continually improve upon their service delivery and deliver even more responsive service year after year. What does success look like with industrial janitorial services? They should find, hire and keep good people who are a good fit for the work at hand. Your industrial cleaning should offer transparent pricing making it feasible for you to compare janitorial quotes in a real and meaningful way as well as hold them accountable to the work promised. Additionally, your industrial cleaning company should have offer clear, responsive communication that helps resolve issues as soon as they arise. And finally, the best Michigan industrial cleaning contractors are consistent and work hard to keep your business not just get your business.
Industrial Cleaning Services Require Great People
In any service business, people are fundamental. You can have all the processes and systems in the world but if your Detroit industrial cleaning company has brought on employees who are a poor fit, they will never be able to deliver the kind of service you need. Shortcuts in any of the hiring or screening process are a sign your industrial cleaning company is willing to take shortcuts in other places. You simply cannot afford to partner with a industrial cleaning service that even considers illegal subcontracting, fails to conduct thorough background checks or skips crucial training measures. Any Michigan industrial cleaning provider must conduct thorough screening of new employees, properly train their teams and manage them to the level of success and service that makes things better for everyone involved. If your commercial cleaning services fail to do this, you are missing out on a number of the benefits of effective industrial janitorial services and taking chances with safety. You deserve effective service, a high value and the peace of mind that comes with partnering with an industrial maintenance services provider that conducts comprehensive police background checks and drug screening. Your Detroit industrial cleaning contractor should be able to share with you their documented training programs that assure their teams can hit the ground running in your facility. A prospective industrial janitorial services company must have a squeaky clean record and a firm policy against illegal subcontracting and the hiring of undocumented workers.
The Best Industrial Cleaning Services Have Transparent Pricing
Industrial Janitorial Pricing is often confusing but it doesn't have to be. Some industrial cleaning services play games with pricing and others just don't have the experience needed to accurately price their services. Either way, you lose. You deserve to know precisely WHAT you are buying and exactly WHAT it is going to cost you. How can you determine value if you have no idea what you are looking at? And how can you compare prospective companies to determine what will work best for your facility? Not only will transparent pricing help you evaluate janitorial quotes in a meaningful way, clear pricing will set the benchmark for expectations for you and your industrial cleaning to measure success.
Where Price & Value Meet In Commercial Industrial Cleaning
Low low prices often sound good but can often turn out to be little more than smoke and mirrors. On the flip side, high prices are no guarantee of good work. What you as a Facility Manager must consider most closely is VALUE. Ideally, you would find industrial janitorial services that meet the requirements of your janitorial budget paired with a level of maintenance in your facility that is optimal. As a Facility Manager, quite often you are asked to uncover continual efficeincies to cut costs. That being the case, you need an industrial cleaning company that will be an ally in containing and reducing costs. Sure, no business likes to get less but the best industrial cleaning services are under the same pressures you are to do more with less. They can work directly with you to maximize the budget you have and design a facility maintenance plan around the requirements of your individual facility. They can do this by determining what you need as opposed to what you want. Then they can create a plan comprised of your 'must haves' with many of your 'like to haves' until you get a cleaning plan that reflects both your budget and your needs. This level of smart cleaning necessitates that your industrial cleaning services spend the time necessary to truly uncover your needs.
Partner With A Michigan Industrial Cleaning Company Poised to Deliver Effective Service
While it isn't always EASY to do the work of finding the right commercial cleaning services to partner with, it's ALWAYS worth it. Finding an effective Michigan industrial cleaning contractor that offers an understanding and willingness to meet your compliance requirements, offers transparent pricing, great teams and solid value not only keeps your people safe and your building properly maintained, done right it can make your life and workload more manageable. Yes, there are some stinkers out there but there are also some very good industrial cleaning services that work hard to attract, earn and keep your business.