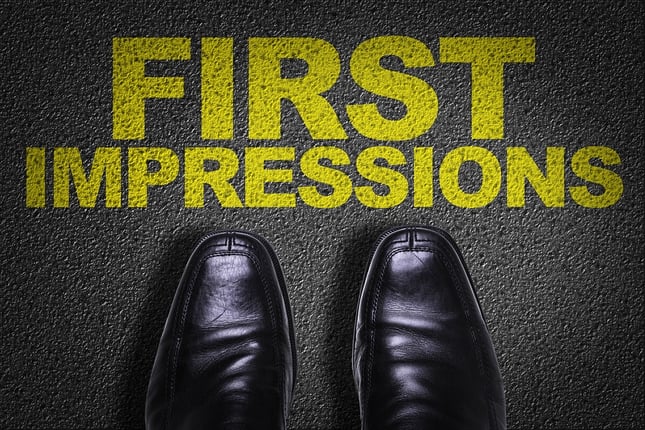 We all know that appearances matter, that first impressions count. So as Facility Managers, we endeavor to care for our buildings in such a way as to offer customers, tenants, employees and other visitors a positive impression of our space and a positive impression of our business. In the care and maintenance of our spaces, there is always a revolving 'to do' list. As soon as one major item gets tackled, completed and crossed off the list, it seems like three more things are added in its place. So how long has it been since your building's carpets have been cleaned and is it time to add them to your preventive building maintenance to do list?
Commercial Facilities Are Typically Heavily Trafficked Which Is Harder on Carpets
If you manage a large facility, there is little doubt that your flooring and carpetsare required to hold up to a great deal of foot traffic every day. With that foot traffic comes dirt, debris, bacteria, soil, moisture, and worse. Commercial carpets, industrial carpeting and office carpeting just work a lot harder than carpeting in your home. Certainly things like entry mats near your building's entrances and daily vacuuming offer a first line of defense when it comes to your carpet's appearance, lifespan and overall indoor air quality. Yet you cannot neglect to have your commercial carpeting cleaned regularly, whether it looks visibly soiled or not.
Commercial Carpet Cleaning Services Help Maintain A Healthy Environment
No one likes to work in an environment that looks dirty. In any building with regular, heavy foot traffic, carpet and flooring take a beating. But dirty carpeting isn't just about soil, debris, odor or looks, it's about the real cleanliness of your environment and the health and safety of every person who steps foot in your facility. What's lurking in your dirty carpet? Germs, pollens, asphalt, dust, rock, sand, dust mites, chemicals, food remnants, fungus, grit, hair, skin, dirt and more. These contaminants can dramatically reduce indoor air quality putting building occupants as risk. With these health risks in play, you should schedule regular carpet cleaning maintenance whether your office carpeting or industrial carpeting looks dirty or not. Real clean is isn't about appearance alone. Getting your office carpet cleaned annually is as critical to maintaining air quality as changing the air filter on the building furnace. Regular carpet cleaning by trained, certified professionals can keep your carpet and flooring clean, healthy and looking great.
Extend The Lifespan Carpeting With A Carpet Maintenance Program
While there are real health risks to poorly maintained office carpeting, not cleaning your carpets enough can also reduce the lifespan of this costly asset. Carpeting serves not only as an attractive, sound dampening floor covering, but it also acts as a secondary air filtration system within your facility. Industrial and office carpeting can be an ideal floor covering. Carpets can provide the traction to reduce slips and falls and diminish noise within your building. Carpets that are regularly and properly maintained offer a positive visual impression and enhance the image of your facility, while at the same time giving employees and visitors a clean, safe environment. A regular carpet maintenance program can eliminate and reduce dirt, debris, dust, bacteria and more that all impact indoor air quality. Additionally, periodic commercial carpet cleaning can reduce carpet wear, improve carpet's appearance and even preserve your carpet's true color and texture. Regular carpet cleaning without a doubt, significantly extends the life of this valuable asset.
Most Carpet Manufacturers Agree That Hot Water Extraction Is The Most Effective Carpet Cleaning Method
When planning a carpet maintenance program, there are many carpet cleaning methods to choose from. While they all have their benefits and drawbacks, most textile manufacturers and carpet makers recommend hot water extraction to safely and effectively clean carpets. Bonnet cleaning is really hard on carpet and doesn't actually remove soil and contaminants very well. Established carpet cleaning methods like truck mounted carpet cleaning, portable machine carpet cleaning, low moisture carpet cleaning are all designed to get you a deep clean, improving carpet's appearance, extending the life span of your carpet and improving overall indoor air quality.
Make A Positive First Impression With The RIGHT Carpet Cleaning Company
At Stathakis, we offer you commercial carpet cleaning solutions tailored exclusively to your facility and your budget. We employ a variety of leading carpet cleaning technologies in order to offer our customers the best service, the deepest clean and the highest value. From truck mounted carpet cleaning to portable machine carpet cleaning to low moisture carpet cleaning, all of our carpet cleaning methods and technologies follow industry best standards. So improve your carpet's appearance, extend the life you get from your carpet and improving your facility's overall indoor air quality. We offer both on-demand carpet cleaning and subscription based carpet cleaning programs that can net you a cost savings and reduce the hassle of planning your ongoing carpet maintenance. For more information on how you can keep your floors cleaner than they have ever been, please contact Matt Brown, Stathakis Special Projects Manager at #800-278-1884.