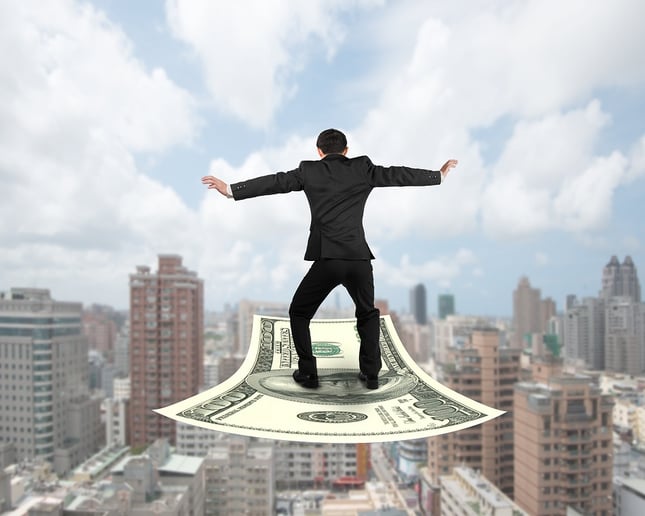 As a Facility Manager, if you have carpet in your building or buildings, caring for it and keeping it looking good is something you think about. Carpet is a costly asset so getting the full lifespan or even beyond the general lifespan of carpet is a worthy goal. Yet if you fail to maintain carpeting or maintain it incorrectly, you can wear carpets faster and even cut the lifespan of your office carpet in half! Do you know the best way to care of your carpets? Do you understand how ongoing, regular carpet maintenance can save you money? Or are common misconceptions about commercial carpet cleaning putting you and your facility at risk?
MISCONCEPTION #1: In order to cut costs, it is better to hold off on carpet cleaning until your facility carpets are visibly soiled.
Fact
Your carpet is a costly asset worth maintaining. Dirt, while it may seem innocuous, is incredibly abrasive on carpeting. Basically dirt allowed to linger and collect on your carpets acts like a knife every time people walk on it, grinding the dirt into your carpeting, cutting and unnecessarily wearing carpet fibers. Carpet that is not properly maintained will wear significantly faster, meaning you will have to replace this costly asset far sooner than had you cleaned the carpets regularly. And while vacuuming certainly help in regular carpet maintenance, it is not enough on its own. Waiting too long to have carpets cleaned means greater damage and shorter lifespan. Most carpet warranties suggest a frequency of cleaning to keep carpets looking new longer and lasting to and beyond the suggested carpet lifespan.
MISCONCEPTION #2: If your carpet doesn't look dirty, it's clean and healthy.
Fact
Certainly, carpets that appear visibly soiled should be cleaned but just because your carpet doesn't look dirty doesn't mean it's clean. Over normal use, adulterants like pollens, fungus, bacteria, air pollution, cigarette smoke, car exhaust – and hundreds of other chemicals make their way into your carpet. They come in from the air and then settle into your carpet. They are carried on the shoes of your building's occupants and visitors. Allowed to remain in your carpet, these contaminants can wreak havoc on indoor allergy and reduce indoor air quality making it less healthy for everyone in your building, especially employees, clients or guests with allergies, asthma or other breathing problems.
MISCONCEPTION #3: All carpet cleaning methods are equally effective.
Fact
Not all carpet cleaning methods are equally effective. There are a variety of carpet cleaning methods including bonnet cleaning, hot water extraction, portable hot water extraction and low moisture carpet cleaning. All offer their own pros and cons, but some carpet cleaning methods are definitely better than others at keeping your carpets fresh healthy and lasting.
Bonnet Carpet Cleaning
Bonnet carpet cleaning uses a rotary floor machine with a cleaning pad. This pad is soaked in solution and is moved over the carpet dislodging some soil and dirt that may be absorbed into the cleaning pad. Bonnet cleaners can remove some surface dirt and can be effective for spot cleaning but all too often they push a great deal of grit and soil deeper into your carpet's pile. This dirty residue acts as a magnet attracting more dirt meaning your clean carpet isn't very clean and won't stay clean as long as other deeper clean methods. Overall, while Bonnet cleaning can be cheaper, it adds to the chemical load in a carpet, it excessively wears carpets due to the agitation of scrubber pads on carpet fibers and the overall lifespan of a carpet that is exclusively bonnet cleaned is generally half that of a carpet that is cleaned using truck-mount carpet cleaning methods.
Truck Mounted Carpet Cleaning & Portable Extraction
Hot water extraction via a truck mounted carpet cleaning system is among the most effective carpet cleaning techniques. With the hottest water temperatures and powerful suction, you get both cleaner carpets and the suction removes so much water that carpet drying times are significantly reduced, further reducing quick resoiling of carpeting. Because of their power, truck mounted carpet cleaning is the gold standard but some customers have constraints that make using the truck mounted machine more difficult. In these instances, a portable commercial hot water extraction machine is capable of reaching areas the truck cannot with similar hot water and pressure soil removal techniques. Ideally, your first choice should be the truck-mounted extraction unit with the smaller, portable unit used in those areas where the truck-mounted unit won't reach. Many carpet warranties even require regular hot water extraction to get the full from your carpet warranty.
Low Moisture (Dry) Carpet Cleaning
Low moisture (dry) carpet cleaning, is great for those facilities that are too busy for downtime due to carpet cleaning that must dry undisturbed. Ideal is the encapsulation, low moisture carpet cleaning technology, like the Whittaker method, that offers an effective cleaning and quick dry times. The dry carpet cleaning method is great for 24 hour buildings and can even boost building certification points for LEEDS. Critical to you getting and effective clean at a reasonable price is a carpet cleaning contractor who can assist you in determining the best carpet cleaning method for your facility and has the most state of the art carpet cleaning methods ready to get your carpets cleaner, faster and at a better overall value.
MISCONCEPTION #4: If a commercial carpet cleaning company has the right

equipment, they will clean your office carpets effectively.
Fact
Having the right carpet cleaning equipment is a good start but it does not insure you will get solid, effective carpet cleaning. Not only does a Detroit Commercial Carpet Cleaning Company need good equipment, they need to properly maintain it and train their teams to use it right. The best cleaning companies are those that have secured industry certification in best practices like the ISSA's CIMS. CIMS or the Cleaning Industry Management Standard is an industry certification that designates a carpet cleaning service and other building services companies as especially professional and adept at what they do. CIMS certification is a rigorous process that requires that a prospective carpet cleaning company demonstrate proficiency and compliance in a number of areas critical to quality service delivery. Finding carpet companies that are CIMS certified is an easy way to create a short list of companies from which to pick the one that s the best fit and value for your facility.
MISCONCEPTION #5: With carpet cleaning, the best value is the lowest price.
Fact
With commercial carpet cleaning, it really isn't a matter of "you get what you pay for." If only it were that easy right? When it comes to office carpet cleaning and carpet maintenance programs, price doesn't precisely correlate to service. There are unrealistically low prices from companies desperate to get any business, there are unnecessarily high prices from carpet cleaning companies that just throw numbers out there to see if you'll bite, and everything in between. While price is certainly a consideration for any Facility Manager, you must make your CHOICE based on other, more important factors. A cheap carpet cleaning price doesn't mean it won't cost you and a higher ticket price doesn't mean that they'll do a great job, because pricing isn't what determines quality, rather professionalism and the systems to insure consistent, effective carpet cleaning. Ideally, look for companies that have the right equipment, train their teams, are experienced and have a solid reputation for effective service. Then compare services offered against price to find real value for your facility.

Don't let carpet cleaning misconceptions steer you off course from maintaining your carpet in the most effective way that affords you a solid value, clean and attractive carpets and a healthy, safe work environment. At Stathakis, we offer South Eastern Michigan facilities commercial carpet cleaning solutions and carpet maintenance programs that are custom tailored to fit their individual needs. One size doesn't fit all so we have an array of state of the art carpet cleaning technologies in order to offer you solutions that clean and protect your carpet, take into consideration the needs of your facility and your budget. We offer a multitude of proven carpet cleaning methods including truck mounted carpet cleaning, portable machine carpet cleaning, low moisture carpet cleaning, dry carpet cleaning all designed to get you a deep clean, improve your carpet's appearance, extend the life span of your carpet and improve the indoor air quality in your facility. Whether you are interested in on-demand carpet cleaning or even a subscription based carpet cleaning program, we are ready to help. For more information on how you can keep your floors cleaner than they have ever been, please contact Matt Brown, Stathakis Special Projects Manager at #800-278-1884.