Stathakis Metro Detroit Commercial Carpet Cleaning
It's not always "One Size Fits All"
Carpeting serves not only as a floor covering, but also as a secondary air filtration system within buildings. Getting the carpet cleaned annually in your facility is just as important to maintaining air quality as changing the air filter on the building furnace. With over 30 years of experience servicing every type of building and carpet, the floor care team at Stathakis knows that the "one size fits all" model of service doesn't fit with commercial carpet cleaning.
A Custom Plan for Your Building
Stathakis has multiple methods of achieving effective results with a plan of service or carpet appearance management (CAM) program that is custom tailored to your facility's individual needs. We offer full building carpet cleaning, high traffic area carpet cleaning, and carpet spotting. By combining extensive experience with industry leading equipment and technology, Stathakis makes your carpet clean and your air quality fresh.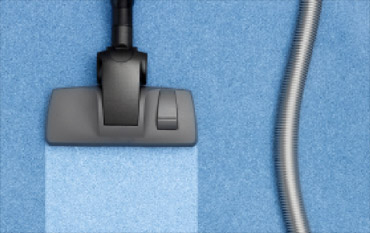 We Offer All Types of Carpet Cleaning for all Types of Facilities
Truck Mounted Carpet Cleaning
Our Deepest and Fastest Clean
Stathakis' truck mounted carpet cleaning units offer the hottest water temperatures to agitate carpet fibers and the most amount of suction to lessen carpet dry times.
Truck mounted units are most effective in the commercial carpet cleaning industry, and allow for the quickest clean because no setup and teardown is required. With our expertly trained crew and truck mounted machines, we will ensure that your carpets look the best they every have.
Low Moisture (Dry) Carpet Cleaning
Great for 24 Hour Buildings
Our low moisture carpet cleaning technology is perfect for buildings where there is limited availability for carpets to dry post-cleaning.
Stathakis utilizes dry carpet cleaning, soil encapsulation technology that offers superior results in the areas of:
quick drying times

LEEDS building certification points to customers

total removal of soil with low residue leftover
Contact a floorcare expert at Stathakis today to find out how our low moisture carpet cleaning systems can help you earn points to get LEEDS certified.
Portable Machine Carpet Cleaning
For Buildings with Limited Access
Some Stathakis customers have physical building layouts or special security concerns that prevent us from using truck-mount machines.
Our portable machines offer an effective carpet clean in a self-contained unit that is capable of reaching areas inaccessible by truck mounted machines. Call Stathakis today to see how our arsenal of portable carpet cleaning machines can destroy all the stains and dirt in those hard to access areas in your building!