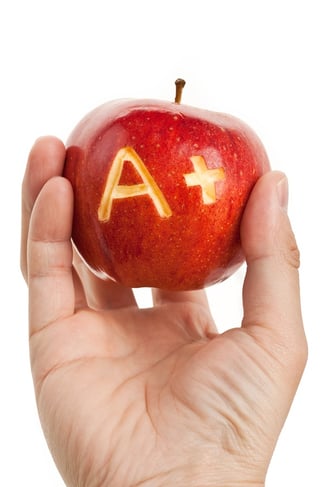 School is almost out for the summer leaving many Facility Managers and Administrators planning summer maintenance and the start of the 2015 Fall school year. Part of that planning is evaluating your current school janitorial company or school custodial cleaning to determine what is working and what isn't. This end of year review can highlight some areas where an otherwise great school cleaning company might need some extra attention. Or you could be convinced that it might be time for you to consider your alternatives. So, is your school cleaning company making the grade? Or is it time to start looking for a better Michigan school cleaning service?
What Elements Are Key When It Comes to School Cleaning?
Here are some of the things you should be looking for when considering contracting for janitorial services:
Specific experience in school cleaning
A proven track record of safety & security
Clear pricing that makes sense
Green cleaning options for your facility
The systems and processes to deliver excellent service
An understanding of how to get value from the budget you have
A local Michigan school cleaning company is ideal
Customized school maintenance solutions, flexibility & responsiveness
Professional certification like the CIMS-GB Certification
Specific Experience In School Cleaning Matters
You need a commercial school cleaning company with broad experience in school maintenance and janitorial services. Just because a cleaning company would like your business does not mean they are qualified for it. Schools have different needs and requirements and educational cleaning is not the same as cleaning other facilities. Look for commercial cleaning companies with a proven track record in school cleaning and janitorial.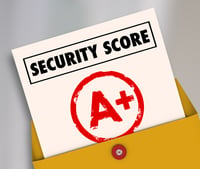 Security Must Be Number One in School Cleaning
You need a Michigan school janitorial company with observable and verifiable systems to manage employee screening including criminal background checks and drug testing. The most professional school cleaning companies go a step further with education, reference and employment verification and more to insure your custodian or school cleaning team is a great fit for your school or campus. The better Michigan cleaning companies understand how to attract and scrutinize candidates until they find the best fit for your school. When you have the right custodian or janitorial team, you can create a real partnership that is good for everyone involved.
Transparent Janitorial Pricing Helps You Compare Apples to Apples
As a Facility Manager, you must find the best pricing and value for your school or campus facilities. How can you compare apples to apples if your janitorial price quotes are overly complicated, hard to understand or lack specific detail? Your school cleaning company needs to offer transparent pricing that allows you to compare cleaning prices in a meaningful way. Not only will this allow you to compare one custodial service's quotes to another, this kind of clear and transparent pricing also establishes benchmarks and a clear plan for the custodial company you decide to partner with. It becomes your roadmap to success.
Green Cleaning Programs Can Advance Your Educational Cleaning
Any potential educational cleaning company will have a green cleaning program as well as energy reduction plans. These should be backed up with adequate training and confirmed results. Green cleaning requires more than just green chemicals, it's about practices and methods and as such, it requires specialized training. Companies that have specific green cleaning employee training demonstrate a dedication to green building services, healthy schools and environmental responsibility.
Does Your Michigan School Janitorial Service Have Systems In Place To Deliver Superior Service?
Your school cleaning company should have the necessary systems and processes in place to delver the highest level of service to you and your school. You needs may shift and a good custodial company will make communicating this or any problems easy and straightforward. This can keep little problems with your Michigan janitorial service keep from becoming bigger problems. Likewise, a school environment can be unpredictable so the most professional Michigan school cleaning companies should be able to offer you and your learning facility malleability to allow you to staff up or staff down as required.
You Need A Michigan School Cleaning Company That Can Get The Most Value For Your Dollar
The most professional school cleaning companies understand that you need a reliable cleaning service priced within your budget. While some companies newer to the industry might price themselves lower to secure your business, running a school cleaning service has hard costs that determine pricing and in time, they wont be able to deliver the services they promised. The more established commercial cleaning companies are actually are in a better position to work with budget cuts. Why? Because they are efficient, have better equipment and the systems and knowledge to determine how to put together a plan that does the most with what you have helping you get the best VALUE for your school cleaning dollar.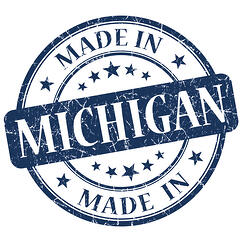 Everything Else Being Equal, A Local Michigan School Janitorial Company Is Better
Everything else being equal, local is usually better and this is certainly the case when looking for a great school cleaning company for your local Michigan school in your local Michigan community. Michigan has had a tough time of it over the recession and anything we do to keep business here is better for all of us. When it comes to finding a Michigan school cleaning company, a reputable, established local company understands the local community and they are committed to keeping dollars and jobs in the state and local communities. Certainly, your local Michigan school cleaning company must be large enough to meet your needs but local Michigan janitorial companies offer a host of benefits that the faceless national cleaning companies just cannot.
Is Your School Cleaning Company Responsive & Flexible?
No two students are alike and no two schools are alike either. A school cleaning company should provide customized solutions for your facility. Problems will arise in even the best of businesses. Is your school janitorial company prepared to handle and rectify their mistakes? Do they offer a level of responsiveness in your school maintenance that can keep your facility on track? The best of the best will have systems in place to solve your issues in a timely way. It isn't enough to tell you, they should show you.
Industry Certifications Like CIMS-GB Can Move You Straight To The Head Of The Class
How can you find one commercial school cleaning company that hits all of these important benchmarks of success? Industry certifications like the CIMS-GB Certification, or Cleaning Industry Management Standard offer a chance for cleaning company to prove they are among their industry's best. These kinds of challenging professional certification processes offer an indication of a school cleaning company's commitment to industry best practices for school cleaning and their commitment to forging a successful, long term partnership with you.