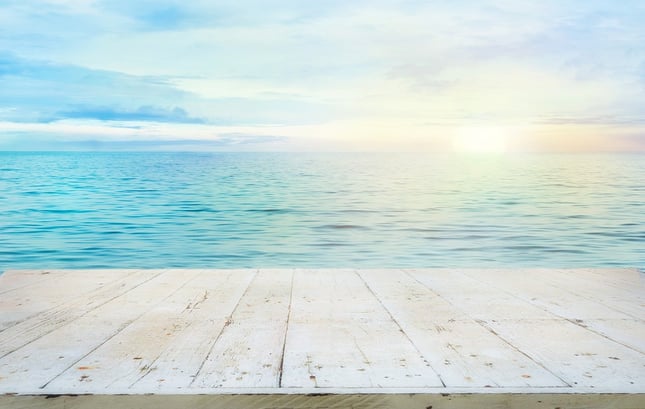 Tackling That Building Maintenance To Do List
Summer, summer, summer, how we all love the long days, barbecues, weekends at the beach. And yet, the days go by so quickly and before we know it, the kids return to school and Michigan ushers in fall. Of course after a long, cold, wet Michigan winter, many Facility Managers had a 'to do list' of building maintenance tasks a mile long. If you weren't able to tackle that list in spring, summer's relative downtime can offer a great opportunity to get that to do list down to a manageable size and attend to and resolve cleaning and maintenance line items that need attention. Summer's slow down can afford a good opportunity for tackling that preventive building maintenance checklist,scheduled maintenance tasks, preventative maintenance and even deep cleaning tasks like floor care and carpet cleaning. What can you and your
Preventive Building Maintenance Plans Should Include Your Building's Exterior
Winter can be especially tough on the outside of your building or buildings. Before rain and snow make it more challenging to assess your buildings exterior, do a visual inspection to look for problems or developing problems. It is prudent to inspect fences, gates, gutters, siding and your building's roof. Check landscaping to be sure everything is operating as intended and that any needed maintenance is done before cool weather or snow make it increasingly difficult. An experienced, professional Michigan Building Services Contractor can assist you in inspecting your roof, siding, windows and seals and other areas of your building's exterior for damage. Building assets like roofs, windows and more can be costly to replace, preventive building maintenance services can protect and even extend the lifespan of these assets keeping your facility on track and on budget. A detailed inspection and even minor, scheduled repairs is going to cost far less than disruptive, emergency repairs. Summer can also be a good time to attend to areas like: carpentry repairs, concrete and stucco repair, wood replacement and power washing.
Create a Preventive Building Maintenance Schedule For Carpets & Flooring
Not only is flooring a major, visible part of the overall cleanliness of your facility, it can have an impact of the health of your building's occupants. Summer offers an ideal time to address issues with your flooring and carpets. With warmer temperatures and often fewer people in and out of your facilities, summer can be a good time for deep cleaning of both carpets and floors. Low moisture carpet cleaning methods like the Whittaker System Carpet cleaning can be done nearly any time with minimal down time. And truck mounted hot water extraction carpet cleaning can remove soils, biopollutants and other grime and allergens that wear carpet, diminish your facility's appearance and downgrade indoor air quality.
And if your tile and hard flooring need some special attention, now could be a good time to take care of any repairs or replacements. Does your office flooring need cleaning, polishing, stripping, waxing or other maintenance? Many building services contractors and janitorial services companies offer facilities preventive maintenance packages, special cleanings and even complete refurbishing.
Preventive Maintenance & Your HVAC
Ahhh, there is nothing like trying to get an HVAC company out to your facility on some of the hottest days of the summer. They are hearing from you and EVERYONE else right? There are two ways you can avoid the summer rush to fix air conditioning problems. One is to do a routine service call ahead of problems to inspect, clean and make any repairs BEFORE you (and everyone else) need them. The second is to contract with a building services or cleaning company that offers preventive maintenance and facility management so that when last minute issues come up, you get to automatically skip to the head of the line. Regular preventive maintenance always beats last minute emergency repairs but at least if you manage preventive maintenance through your facility maintenance company you have an established relationship with a company that can offer you and your facility a wide assortment of heating and cooling services to keep your building at an optimal, comfortable temperature during the summer and beyond.
A Fresh Coat of Paint Can Do Wonders
While we are all told to never judge a book by it's cover, it's simple human nature to make quick assessments based on appearance. So is your building sending customers, tenants, employees and the like the right message? Is your building in dire need of painting inside or out? Summer offers a great time to complete outdoor work and the ventilation often necessary in painting can be easier with windows or doors allowed to remain open. The warm summer months offer a good opportunity to do any painting your building might require. And if you are looking for specialized commercial and industrial painting including things like: special coatings, lacquer finishes, textured coatings, multi-color spray applications, electrostatic painting, paver and deck sealing and more, many professional janitorial companies, painting companies and building services contractors offer a myriad of services to fit the needs of your facility.
Construction Or Remodeling Can Be a Part of Your Summer Building Maintenance
Do you have planned remodeling or construction you would like to complete? It is worth asking if your Michigan commercial building maintenance companycan assist you. Many building services companies offer services like wall mounting, fixture/furniture moving, light fixture installations, office furniture moving, remodels/alterations, lighting retrofits, studs and drywall, not to mention basic electrical and plumbing services. And the best part is that when the construction or remodeling is all over, they can tackle the post construction cleaning.
Do You Need A Building Maintenance Plan Or Commercial Handyman Service?
With three main types of building maintenance services, finding the right one for your facility should be pretty straight forward. The three kinds of preventive and building maintenance include: on site maintenance, multi-facility maintenance and on-demand maintenance.
On-Site Building Maintenance
With on-Site Maintenance, your facility reaps the benefits of having a full-time Building Maintenance Technician or Technicians dedicated to your facility. This level of building maintenance is especially useful for larger facilities where there is a need for immediate oversight of mechanical systems, electrical services and plumbing. It can be beneficial and even cost effective to have a dedicated staff that knows the details of your building keeping things running in good order.
Multi-facility Building Maintenance
Multi-facility maintenance can offer a custom tailored solution for facility managers that need mobile building maintenance techniciansavailable to more than one location or across multiple buildings. Contracting with a single building services contractor can make managing and maintaining multiple locations both less time consuming and less expensive.
On Demand Maintenance
On Demand Maintenance is often the best solution for those facilities that would love all of the perks of having dedicated Building Maintenance Technicians but don't really have the level of work or budget for to warrant a dedicated, full-time tech or techs. Quite often, On-Demand building maintenance services are scheduled in advance or on a reoccurring basis so you can take advantage of the advantages of your own dedicated Building Maintenance Technician on a fractional basis. This service is often referred as a Commercial Handyman Service. Having a commercial handyman service allows you to use services as you need them and yet, skip to the head of the line and leverage a relationship you already have with a trusted contractor.
Tackling That Summer To Do List
Whatever your building maintenance needs, summer can offer a time to tackle the ever growing to do list and get your facility in shape. Many janitorial service companies and commercial cleaning companies offer building services that go beyond clean. Ask you Building Services Company how they can help you make the most of the summer months to get and keep your facility in tip top condition.