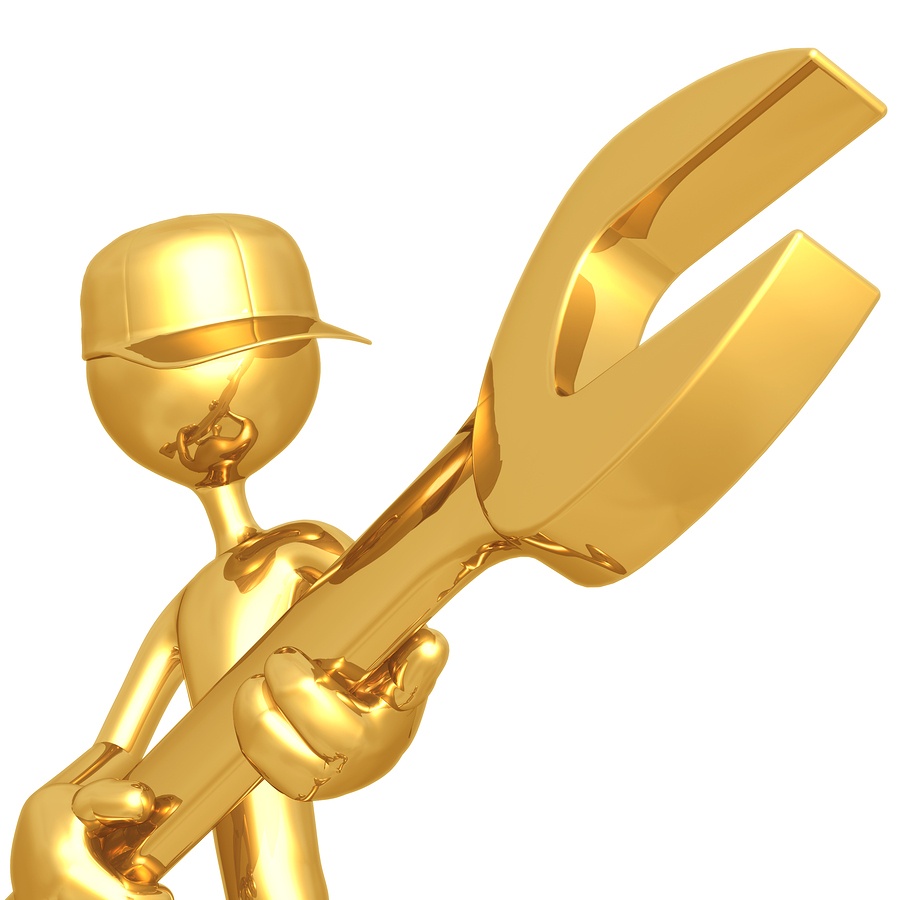 What Premier Building Maintenance Really Means When It Comes to Your Facility Maintenance
Do you want to know what premier building maintenance looks like and what it really gets you? It is not unlike a first-class seat or a five-star hotel; it's all about the upgrades. Receiving the highest level of service from your Building Maintenance Company can have a multitude of positive effects like:
Lowered facility maintenance costs
Increased value and lifespan of your building's assets
Eliminate the hassle of finding, scheduling and managing critical building services
Ensure proper preventative maintenance
An upsurge in your facility efficiency
Reduce your workload as a Facility Manager
Shift your focus to other essential areas of Facility Maintenance
Increase tenant, employee and customer satisfaction and retention
What Facility Manager wouldn't want to be on the receiving end of outstanding service from their commercial facility maintenance company? One easy way to get first-class service from your Building maintenance company is through the use of commercial handyman services.
Is Your Building Maintenance In the Weeds?
Maybe your building maintenance issues are simply piling up faster than you can get to them. Perhaps a lack of preventive maintenance has come back to bite you with small issues snowballing into larger ones. Maybe it is the cost of repairs and maintenance that are keeping you from addressing needed maintenance. It is not unusual to see ongoing maintenance issues like electrical issues, plumbing, patching and painting or even installing fixtures to grow to the point where you don't even know where to start. The reality is that it is often significantly more expense to ignore maintenance issues or try to coordinate repair on your own than just enlisting a professional from the start. When you are in the weeds and even when you are not, contracting with a commercial handyman service can help you save time, save money and keep your building and its occupants happy.
Do I Need a Commercial Handyman service?
We really think most buildings and facilities could benefit from this level of building maintenance but certainly, for some facilities, adding a commercial handyman service could be a game changer. If you employ a full-time maintenance staff that experiences significant downtime, you would likely be better off with a more affordable commercial handyman on-demand. Many janitorial companies offer this maintenance service. If you call a different contractor each time you need repairs done, you are not getting the kind of service and responsiveness you would be from a commercial handyman services company. With a commercial handyman, you enjoy all the benefits of a full-time building maintenance technician on a fractional basis. You get to save money and get a level of service and responsiveness usually reserved for big spenders.
Getting On Demand Building Maintenance With a Commercial Handyman
When you outsource your facility maintenance to a commercial facility maintenance company that offers a commercial handyman service, you basically get your own team of professionals that will help you save time and save money. The reassurance alone is worth it, knowing that a reliable, safe professional is there to get the job done. The benefits of having this kind of service should not be underestimated. Whether it's scheduling ongoing or preventative maintenance or handling an emergency, having people in your pocket ready to go is invaluable. You as a Facility Manager no longer have to call up a different specialist every time you need a repair or wait for return phone calls or work around someone else's schedule in order to arrange maintenance. This kind of facility maintenance can also be very responsive to the changing needs of your facility. Maybe you have slow times that are ideal for scheduling routine maintenance. Perhaps you have busy times where you need someone available at a moment's notice. No job is too large or too small for the best Michigan commercial handyman services. What kind of issues can a commercial handyman service help you tackle?
HVAC preventative maintenance & repairs
Plumbing Repairs
Carpentry Repairs
Electrical repair
Furniture assembly
Painting & touch-ups
Wall repair
Light bulb changes/Light fixture installations
Comprehensive building inspection
Lock and Door Repairs
Flooring restoration
Exterior power washing
Carpet/Tile Repairs, Restoration & Replacement
24/7 Emergency Repairs
Water Clean Up
Ballast Replacement
Office Furniture Moving & Assembly
Wall Mounting
Ceiling Tile Repair/Replacement
Door/Hinge/Hardware Repair
Construction Clean up
Group Relamping
Roof Inspections
Painting/Wallpapering
Trip Hazard Repair
Remodels/Alterations
Caulking & Glazing
Life/Safety Audits
Getting Started With a Commercial Handyman Service
At Stathakis, we can help you eliminate the hassle of hiring, scheduling and managing individual contractors with commercial handyman services. A natural extension of our Commercial cleaning services and Janitorial company, commercial handyman services and on-demand commercial maintenance allow you as a Facility Manager to focus your attention on larger projects in your facility. Hiring a commercial handyman service helps save you money and time and offers an economical alternative to the extremes of either having your own maintenance staff or going without and handling issues piece meal. With over 35 years of experience, Stathakis offers affordable building maintenance that you can customize to best fit your facility's needs. As a leading Building maintenance company, we have developed a number of programs to meet the individual needs of your facility, like:
On Site Maintenance
With on-site maintenance, you have full-time Building Maintenance Technicians dedicated to your facility. This level of care is typically for larger buildings where there is a need to have immediate oversight of mechanical systems, electrical service and plumbing. The benefit of this service is having a dedicated staff that knows the details of your facility to keep things running smoothly. Likewise, with this level of service, it is easy to conduct scheduled maintenance and preventative maintenance.

Multi Facility Maintenance
If you require a mobile solution to deliver facilities maintenance services across multiple buildings, multi-facility maintenance is a great option. We will provide a consistent, managed service to multiple locations. With this level of facility maintenance, we can work together to customize it to the individual needs and requirements of your facility and industry in order to ensure responsiveness and compliance.
On Demand Maintenance
On-demand facility maintenance is great for clients who want their own team of Building Maintenance Technicians on less than a full-time basis. Quite often, On-Demand services are scheduled in advance or on a reoccurring basis so our clients can enjoy the benefits of their own dedicated Building Maintenance Technician on a fractional basis. This service is often referred as Commercial Handyman Service. We are a proud member of the BSCAI (Building Services Contractor Association International) and offer CIMS certification. The Cleaning Industry Management Standard assures our customers that whether its our Commercial cleaning, janitorial services, day porter service, commercial facility maintenance or handyman services, we will deliver solutions in a way that reflects our commitment to our customers and industry best practices. If you are looking for a Commercial cleaning company in Michigan that can deliver a multitude of solutions for your facility or facilities, from Commercial handyman services company to Day Porter services to Preventative maintenance and Janitorial.