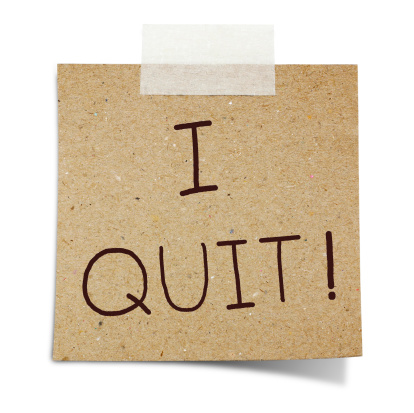 Do you remember the movie Blank Slate? It was a movie from the nineties where Dana Carvey played a character who develops a rare form of amnesia that causes him to forget everything that's happened to him the previous day. So he begins every day completely wiped clean of the information he learned the previous day. It was certainly a great set up for some comic mishaps and hilarious antics in the movie, but when it comes to your janitorial service, wiping the slate clean in the form of ongoing new hires is exhausting and can leave your facilities services sorely lacking.
A Revolving Door of New People Makes Your Job Harder
No matter how much your janitorial service might tell you the new team is better than the old team was, a revolving door of cleaning people and janitorial staff can be hard on your building and hard on you. We all learn as we go, so one of the main reasons why long-term hires are important is because they know and understand their jobs better. They have learned what is most important to you. Never mind how great a cleaning team is or how adept you are at making your individual needs known, it takes time to adjust services to most precisely meet those needs. Over time, the service improves as kinks are worked out and needs are communicated in the back and forth that results in a high level of responsiveness. When you have to communicate general issues and specifics over and over again, it gets exhausting and eats up your valuable time.
What Is the Real Cost of High Turnover?
High turnover in your janitorial service can leave you with work that leaves something to be desired, missed tasks, dirty bathrooms and worse. Most building services managers want good value for their dollar and when you hire a janitorial service that struggles with high turnover, even if they were initially priced lowest, that turnover will cost you money and time down the road.
Everyone has to start somewhere, so trainees and newly hired employees can sometimes come with the territory. And yet, when you have a continuous new stream of people, you and your facilities pay the cost of training your janitorial services employees. That cost comes in security issues, not getting work you have paid for, overlooked tasks, wasted supplies and broken equipment, fewer square feet covered per shift and your time directed at managing getting your new team acquainted with their duties.
There Has to Be A Better Way
A quality janitorial service contractor understands that high employee turnover in turn creates higher customer turnover and thus, works hard to keep a good team of people. The best janitorial service company will use a multi-pronged approach to finding and retaining the best employees.
Find, qualify & screen to find the right people
Offer comprehensive training to give those people the tools they need to succeed
Provide a plugged-in management team to offer feedback and adjustments needed to make people more effective and thus more satisfied
Provide on going training to keep skills sharp and help employees who want to grow
Provide recognition opportunities
Provide competitive wages & benefits that keep good people from going elsewhere
At Stathakis, we work very hard to find and hire the right people. We know that there are many advantages to carefully screened and trained janitorial employees, so we put time in to that process to save us time and money in the long run. We also offer comprehensive training programs that focus on specific areas that our customers might be interested in, from green cleaning for example to more bull's eye targeted training that is specific to your facilities. We have developed a program we call Open Book Management to help our team communicate how we are doing and give every individual a financial stake in our shared success. We offer continual training and growth opportunities as well as competitive wages, benefits, recognition and rewards.
With an average turnover of 200% in the janitorial services industry, Stathakis with a turnover approaching 40% vastly outperforms the competition. At Stathakis, we may not be the lowest janitorial contractor, but our customers have come to find that without fail, we offer the best value janitorial services. Between our competent and highly trained staff, our low turnover and our consistent drive to provide Complete Customer Care, our customers count on us to keep their facilities in good condition offering real value every step of the way.