When the service you provide is to keep places clean and healthy, you would think that all
Michigan janitorial
services would keep their internal operations the same: with a clean record and healthy business model. The truth is, however, that in this industry there are many avenues to cut corners and if you're unfamiliar with those roads you may get lost in them.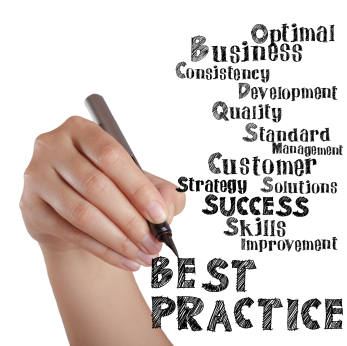 The biggest method that unscrupulous Michigan janitorial companies will use is to steer you towards the cheapest price. In most cases, the lowest price does not deliver the best value, and-- as you know-- there is a big difference between value and the short-term savings you get with the cheap guys.
To make sure you get the best value, and to know you are not dealing with a company that's set on cutting corners, you should verify the following when you meet with prospective
Michigan janitorial
companies:
Employee Turnover Rate
A Michigan janitorial company that has a high turnover rate more often than not has disgruntled employees who will do a poor job because they are underpaid and undervalued. The poor internal relationship that a cleaning staff has with their managers is going to result in a messy building for you, so look for a Michigan janitorial company that goes through a
comprehensive hiring and training process
and offers employee recognition.
Proof of Insurance
Cleaning companies need to be insured not just to protect them, but to cover any liabilities to you as well.
A Top-Notch Training Program
A good training program is essential in the cleaning industry. The chemicals and equipment we use are totally ineffective if they are not used correctly. Every employee who enters your building should receive hours of training in the following areas:
Restroom Cleaning
Blood Borne Pathogens
Interior Office Cleaning
Safety
Green Cleaning
A Solid Reputation
A company that's been around (for 5 years, at least), knowledge of the history and present state of the cleaning industry, and familiarity with your area are not things to take for granted in a Michigan janitorial company. Avoid fly-by-night operations that are out to make a quick buck by sticking with reputable companies that can also provide you with
good references
.
Documented Safety Program
Every Michigan janitorial cleaning company should make safety training a priority. In this industry we deal with potentially hazardous cleaning chemicals and messes. Stathakis holds monthly training sessions' that include MSDA, blood borne pathogens, job safety analysis and the Haz Com Program to ensure our employees and yours are kept from any harm.
In janitorial work, safety programs go beyond "wet floor" signs. There are issues too with letting cleaning staff into your building at night and access to sensitive areas that need to be cleaned. If you hire a Michigan janitorial company that doesn't perform
thorough background che
cks
and/or hires
illegal employees
you're playing a dangerous game.
If you simply don't have the time to prequalify and vet every contractor you can also go to the
ISSA website
. There you can find
CIMS GB certified Michigan janitorial
contractors. The ISSA does all the work for you by sending independent examiners to make sure a janitorial business has their management systems in place, insurance and certifications updated, and is ready to deliver the best value to your facility.