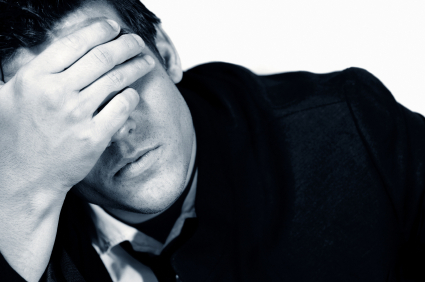 Employee turnover is often higher in lower-skilled, lower wage jobs, but did you know that the national average for turnover in the janitorial industry is nearly 200%! Your cleaning companies in Michigan may not be offering the level of quality service they are promising you. High turnover from your janitorial contractor can leave you with unfinished work, dirty bathrooms, sub par services and worse. Ultimately, hiring a janitorial contractor that experiences a high rate of turnover, even if they offered the lowest bid, will cost you real money in the long run.
Where cleaning companies in Michigan have high turnover, the administrative cost of replacing employees is significant. The process of finding possible candidates, qualifying, interviewing, screening and training is lengthy and represents a sizable cost. A cost that is typically passed on to the customer. When you as a customer are paying higher prices for less experienced workers, the value of what you are getting goes down.
Trainees and newly hired employees, because they are still becoming acquainted with their duties, cover fewer square feet in a shift and are far more likely to miss things, damage equipment and waste supplies. Again, these costs are generally absorbed by customers. A solid, professional janitorial contractor and cleaning company in Michigan not only keeps up on the latest in technological advances in the building services industry, but has ongoing training programs and recognition opportunities in place designed to keep their team operating at peak efficiency.
With well thought out training programs that prepare employees for the duties they will perform and help arm them with the knowledge they need to be fully prepared to do their work well, reputable, professional janitorial service providers actively reduce turnover. Likewise, quality janitorial contractors who use employee recognition and advancement programs are far more likely to find and retain good people.
At Stathakis we work very hard to find and hire the right people. In fact, we understand there are a great deal of advantages to carefully screened and trained janitorial employees. For instance, we have worked hard to develop a culture that values our employees. Within industry average turnover of 200%, Stathakis with a turnover approaching 40% far outperforms other companies within the janitorial and business services industry. How do we do it?
At the heart of our business lies our core values. Among our core values, are elements that are customer focused but also values that are employee focused. At Stathakis, we implore our people, from top to bottom, to learn everyday. We take every opportunity to improve, from formal training sessions which all of our employees attend regularly, to industry seminars, to procedures that help us learn from our mistakes so that we can continually add value to what we offer our customers.
We believe in imbuing everything we do with enthusiasm. We work hard to make work a fun and rewarding experience and this keeps our most valuable people from looking elsewhere to feel valued or find opportunity. We don't just tell our staff that they we value them, we show them with programs like Open Book Management and Brag Bell Awards that help us retain a professional, happy crew.
At Stathakis, we may not be the cheapest janitorial contractor, but our customers have come to find that we always offer the best value janitorial services. Between our competent and highly trained staff, our low turnover and our consistent drive to provide Complete Customer Care, our valued customers and partners have come to rely on us to keep their facilities in top-notch condition.