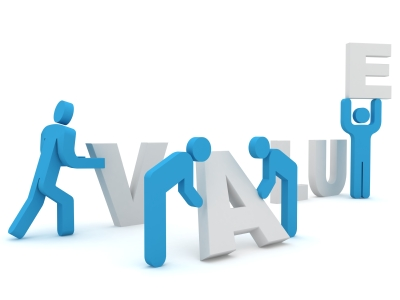 In today's specialized business environment, more and more companies are turning to outsourcing to handle parts of their operations that are outside the scope of their business. Your janitorial or building maintenance services are one such area where a towering work load, tight budgets and lack of expertise make outsourcing an important option to consider. There are
significant
advantages to
outsourcing janitorial services
and ways to make outsourcing these critical services work for you and your organization.
Benefits to Outsourcing Janitorial Services
Eliminate Problems Associated With Using Your Own Employees To Tackle Building Maintenance
Shift the Management & Liability to a Knowledgable Outside Contractor
Eliminate Costs Associated With Procurement, Maintenance, Inventory, Equipment, Supplies & Uniforms
Get Expert Service With the Most Up To Date Equipment & Products
Focus on Your Business & Your Bottom Line
Who among us hasn't at times felt like if you want the job done right, you need to do it yourself? Yet when it comes to janitorial services, the best and most efficient cleaning and maintenance is done by the people who have made it their main focus. Outsourcing janitorial services to the right company will save you time and money not to mention shield you from added liability and the headaches associated with managing additional employees whose duties are outside the scope of your normal business operations.

With a facilities maintenance company like Stathakis, you get superior results. We make it our job to stay informed on the latest state and federal regulations with regard to keeping your facility compliant and in top-notch condition. Unlike an individual employee, our entire business reputation hinges on doing the job right, every single time. For example, if you hire a maintenance person and they divert from established heath and safety protocols, they may get fired but will likely find work elsewhere. As a company, if we make a critical error, the impact on our reputation and bottom line would be lasting so we work hard to make sure we know exactly what you expect and we deliver. We employ state of the art cleaning methods, equipment, and superior products to make sure you, your employees and customers have healthy and safe surroundings. We have invested tremendous resources into researching and training in optimal cleaning methods that put us miles ahead of our competition. We also have Complete Customer Care, our system to make sure our customers are satisfied and problem solve when there are issues of any kind.

Outsourcing your janitorial service and maintenance needs to a trusted and qualified building service contractor like Stathakis will also offer you flexibility and scalability. You can scale up or scale down the amount of cleaning in your building depending upon your needs. When outsourcing janitorial services, if you require more cleaning than usual, all you have to do is make a phone call, there is no need to find, interview, background check, hire and train new employees. Likewise, as a sizable facilities maintenance company, our employees are cross trained so individual absenteeism doesn't effect your facilities.
Outsourcing janitorial services will likely reduce and stabilize your business costs significantly. When you outsource your facilities maintenance with Stathakis, the services and fees are established and guaranteed by a contract. You understand up-front what it will costs that you can budget accordingly. Make outsourcing janitorial services work for you and your organization by choosing a janitorial service company with a solid reputation and proven methods. With over 35 years in the facilities maintenance business, Stathakis is Southeastern Michigan's premier building maintenance contractor. To get more information or to schedule a free consultation, call Stathakis at 1-(800) 278-1884.