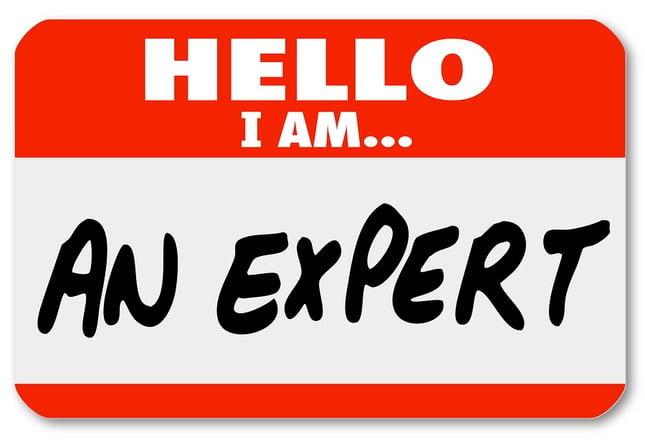 #1 Vacuum Often
Vacuum regularly and you will extend the lifespan of this costly investment. Dirt on and in carpet fibers isn't just about looks, it wears at your carpets. How, you might ask? Well, dirt, sand, grit, debris and more have jagged, sharp edges if you were to look at them close up or under a microscope. Allowed to build up in your carpets, even for a short time, theses abrasive materials are tough on carpets. Foot traffic comes along and crushes and crunches this material into your carpets dulling carpet's surface and wearing and fraying carpet fibers. Not only does this diminish your office carpet's appearance, it can require you to replace this pricey asset far sooner than you would with proper carpet care. Regular vacuuming pulls up grit and dirt, which can make your facility, look better, smell better and is far easier on your carpet.
#2 Don't Wait Until Carpet Is Visibly Dirty To Clean
Listen, we understand that as Facility Manager, you are charged with controlling maintenance costs in your building or buildings. We know it can be tempting to delay maintenance items like carpet cleaning until there is no doubt that it is needed. But this is financially short sighted in more than one way. First, while you carpets linger getting dirty 'enough' for cleaning, people coming and going in your building witness the progression from clean carpets to noticeably dirty carpets. Really, a well run building should look its best around the clock. Second, carpet, a pricey asset, not only looks better cleaned regularly, it last longer. In fact, many carpet manufacturers actually require that you clean the carpets no less than twice yearly. To get the best overall cost savings, it makes sense to clean your office carpeting regularly and not wait until it looks tired and dirty.
#3 Avoid Bonnet Carpet Cleaning & Too Much Cleaning Solution
While cleaning carpets regularly is key to their appearance, maintenance and longevity, some carpet cleaning methods rub us the wrong way. For example, Bonnet cleaning is not something as a seasoned, effective and experienced Detroit carpet cleaning company we would recommend to our customers. While bonnet cleaning can remove some surface dirt, it pushes more dirt further into the carpet's pile. Furthermore, lingering detergent residue can act as a magnet for dirt making carpets look and feel dirty fast. Additionally, bonnet carpet cleaning can void your office carpet warranty because it is abrasive and can easily damage already torn, loose or snagged carpets. And office carpet cleaning companies that either use substandard commercial carpet cleaning methods or improperly train their employees may end up using too much cleaner and solutions that can also leave soiling residues behind doing more harm than good when it comes to cleaning your carpets.
#4 Some Carpet Cleaning Methods Are Better Than Others
While we don't advise using Bonnet cleaning in your carpet maintenance program, there are a number of innovative, effective and cost conscious methods to get and keep carpets cleaner. Truck mounted hot water extraction, which offers a very thorough cleaning is among the best carpet cleaning methods. To begin with, a powerful machine heats water in the service truck. Then skilled carpet cleaning technicians use the hot water extraction cleaning machine to introduce water and carpet cleaning solution into the carpet and remove dirt. The machine then pulls out the solution, hot water and dirt, grime and debris back from your carpet with powerful suction. This allows carpets to dry quickly. Another powerful carpet cleaning method is dry cleaning, encapsulation and low moisture carpet cleaning methods, like the Whittaker carpet cleaning method. The dry encapsulation method uses that state-of-the-art polymers that trap soil and debris acting like sponges to pick up dirt and grime from both the surface and deep in the carpet's pile. The polymer solution then dries fast into hard crystals that trap the dirt into dry material that is vacuumed up. The Whittaker method keeps carpets cleaner longer by avoiding the damp residues that can quickly resoil carpeting. Additionally, encapsulation methods side step long drying times that can be disruptive in your facility.
#5 Don't Wait to Treat Stains
Old carpet stains are infinitely harder to treat than new carpet stains. So don't wait to tackle carpet stain and soiling. This is where having regular, go to professional carpet cleaning services can be such a time and money saver. Many carpet cleaning companies that offer carpet appearance management programs can help you treat stains quickly preserving your carpet's appearance for years to come.
#6 All Things Considered, Green Carpet Cleaning Is Better
Carpet cleaning methods and products have come a long way over the years and carpet cleaning solutions are greener than ever. If your commercial carpet cleaning services utilize newer, green carpet cleaning equipment, the need for harsh solvents and chemicals is greatly reduced and even eliminated. Old, dated equipment can not only wear your carpet faster and clean it less effectively, it can be tougher on the environment and even your indoor air quality. In order to maintain your carpets and a healthy workplace, green carpet cleaner is the better choice.
#7 Choose Your Commercial Carpet Cleaning Services Wisely
Professionally cleaned carpets assure you a professional image in your facility. Your carpet cleaning needs may fluctuate based on traffic and use patterns but an effective, experienced professional Detroit commercial carpet cleaning company can help you determine a program of cleaning that is specifically tailored to your facility. Look for an office carpet cleaning company with a long history of sound business practices, great teams and training, up to date, well maintained equipment and clear pricing. Carpet is a costly building asset and far too important to trust to some fly by night operation.
#8 Consider A Carpet Appearance Management Program
Are you looking for commercial carpet cleaning, office carpet cleaning or even school carpet cleaning services? At Stathakis, we provide the businesses of Southeastern Michigan with state-of-the-art carpet cleaning and maintenance solutions fine tuned to the needs of your facility. We are also CIMS certified so our customers know we follow and set industry best practices to get to the best and most cost effective services for the Facility Managers we support. With documented carpet cleaning systems including truck mounted carpet cleaning, portable machine carpet cleaning, low moisture carpet cleaning, dry carpet cleaning all created to provide you with a deep clean, improve your carpet's appearance, extend the life span of carpets and even improve indoor air quality. Get on-demand carpet cleaning or one of our subscription based carpet cleaning programs to help you plan ahead and save money. For more details on how you can get carpets cleaner than they have ever been, please contact Matt Brown, Stathakis Special Projects Manager at #800-278-1884.