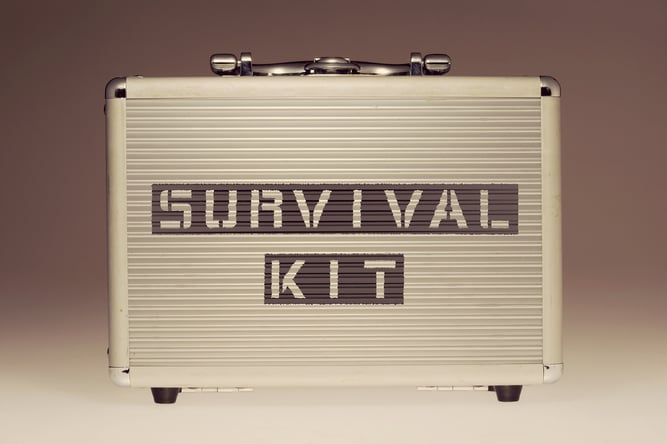 Can Your Commercial Cleaning Company Use Smart Cleaning To Do More With Less?
Belt tightening and cost cutting have become permanent circumstances for many Facility Managers. Maybe it is because no one seems to know which direction our economy is headed in or perhaps it is because companies are looking to shore up against future costs and economic uncertainties. Whatever the reason, one thing is clear, more and more Facility Managers are being asked to do more with reduced budgets. The bad news is that if you are under resourced, it can feel impossible to meet the requirements of your facility. The good news is that these reduced budgets have actually driven some major technological improvements in the janitorial industry as companies seek to be more efficient and cost effective for their customers. With the right commercial cleaning company, many businesses are finding they can survive, and even thrive, with less. But working with reduced budgets requires a level of expertise that is in short supply in all too many janitorial services in Michigan. If you aren't getting the work done that keeps your facility in good shape, it doesn't matter how low the price is. In order to maximize your budget, lighten your workload and keep your facility looking good, your commercial cleaning company must put Smart Cleaning into practice.
What Exactly Is Smart Cleaning?
Smart cleaning encompasses the idea that if you are looking to reduce costs without negatively impacting facility maintenance or flooding your inbox with complaints, you have to get more efficient with the work itself and reduce janitorial hours strategically. In order to truly Smart Clean, your janitorial company needs experience, an understanding of how occupants use your building and a plan. Without a strategic plan designed to meet your needs along with the experience to make good on it, smart cleaning can easily turn into bad cleaning. Smart Cleaning requires planning, customization, innovation and commitment from your commercial cleaning company. With Smart Cleaning, you and your janitorial company collaborate to identify what services are vital to the appearance and functioning of your building and which ones are not. Those less critical services can be reduced and staggered in frequency reducing the total janitorial hours needed to maintain your facility, the goal being to cut back on non-essential services without the perception that your maintenance is suffering.
How Technology Helps Make Smart Cleaning SMART
One of the things needed for smart cleaning to work is greater efficiencies and nothing impacts efficiency quite like technology. Technological breakthroughs in the janitorial industry have helped cut janitorial hours, improve the cleaning itself and even save money on both time and resources. Innovations like Boost floor cleaning machines, vacuum back packs,team cleaning and more are all progressive practices that save both you and your janitorial company time and money. But these advances cost money and in order to reap their rewards, you must partner with a cleaning company that invests in its own business in order to offer customers the best work at the best price.
Are Your Janitorial Services In Michigan Up To The Challenge?
If Smart Cleaning isn't paired with a workable plan, it just won't work. And understand that Smart Cleaning can't simply be a directive to your cleaning company, it must be a partnership. After all, you know what's important in your facility and your janitorial services company knows what they can do and how long it takes. With a Smart Clean program, you have to consider a multitude of factors. For instance, consider what you are doing presently and whether or not it makes sense given your needs. Think about what line items in your cleaning spec MUST be included and which tasks or areas you might be able to get by with less. Likewise, when you look over what is being done currently, there might be some things that are unnecessary or that might be able to be done a better, quicker, more efficient way. While there are many businesses of all sizes flooding the janitorial market, there are only a handful of janitorial companies capable of Smart Cleaning.
Reduced Janitorial Budgets Require Transparent Pricing From Your Janitorial Services Company
In order for you to cut costs with your current janitorial company or secure prices that fit your budget with a new cleaning company, you have to be clear about what you are buying and what it will cost. Yet all too often, janitorial companies have cloudy pricing and fuzzy math. Sometimes it is intentionally confusing in order to make it tougher to compare prices in a meaningful way. Other times pricing may be unclear because a company simply lacks the experience to accurately price jobs. Still, the bottom line is that in order to compare commercial cleaning quotes and get the best value for your facility, you need to be able to look at quotes side by side and they must have transparent pricing. Nothing can upend your budget faster than hidden costs and unplanned overages. Furthermore, a careful, detailed, clear priced quote is an indication that a prospective cleaning company has taken the time to really understand your facility and your needs. Quickly thrown together cleaning quotes are not the route to go when you are working with reduced budgets and trying to do more with less.
A Cheap Clean Isn't Always A SmartClean
It is hard for any of us to turn down a bargain, especially when we are pinching pennies but a super low price that doesn't give you adequate coverage in your building isn't really a bargain. Sure it's tempting, especially when you are trying to make the numbers work but low low cleaning bids should raise a big red flag. When you see a bid come in well below others, the first thing you should ask is HOW are they doing the work for so much less. Typically in these cases it's one of three things. They are cutting corners with the work, they are saving money through illegal hiring and subcontracting or they are planning to charge you more later but want to secure your business now. None of these are good for you and your facility. Cleaning companies that over promise and under deliver will all too often lead to an inbox full of complaints and more headaches for you. Sure, price matters, but it cannot be the only factor in play when you choose a building services contractor for your facility.
The Difference Between Lowest Price & Best Value From Your Janitorial Services Company
Price and value are two very different things. Price is what you pay, value is what you get. Real value from your commercial cleaning company means you get the work you need at a fair price. If your building isn't being adequately cleaned then it doesn't matter how good the price is, it isn't what you need. You need the right balance of services to keep your building in good shape at the lowest responsible price. Cheap ineffective cleaning services aren't really cheap when they cost you customers, tenants and your facility's reputation. With Smart Cleaning and the right janitorial company to implement it, you can have both quality, effective cleaning services and stay on track with your budgets. There are companies out there with the experience and the know how to help you do more with less and at least optimize the budget you have so that you can develop a cleaning plan that best meets your needs.
You Don't Have to Live With Ineffective Janitorial Services
Sure you might be working with a less than ideal cleaning budget but you still are entitled to reliable, effective, consistent commercial cleaning services. The most professional and knowledgeable janitorial companies can help you get the most value from your cleaning budget. When shopping janitorial services, keep the following in mind. Those companies that offer transparent pricing give you the opportunity to compare quotes in a meaningful way. Contractors that do not resort to illegal hiring and subcontracting to give you artificially low prices protect your business and their own. Finally, those cleaning companies that utilize technology to streamline their services and create efficiencies without sacrificing quality can be a true partner when having to work with less than ideal budgets.