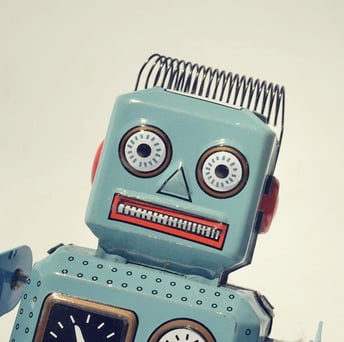 Remember the Jetsons and all of the cool technology they had to make life easier? The Jetsons had video chat much like today's FaceTime, a robot vacuum akin to our Roomba and the TeleViewer, a screen designed to deliver news in an interactive and multi-dimensional way much like today's myriad of devices. The Jetsons cartoon was set in the year 2062, less than fifty years from now, and while we don't have their 21st century auto-hygiene machines or flying cars yet, we have made some pretty impressive advances in commercial cleaning technology.
Modernize Your Facility And Transform Your Office Cleaning
With the 21st century office cleaning solutions we do have, you can modernize your facility and transform your office cleaning making it easier, better and less stress. Whether you are in search of green office cleaning, medical office cleaning or quality and professional office cleaning services, finding the right office cleaning company can feel as impossible as some of the futuristic inventions the Jetsons and shows like it presented. But it shouldn't take another half a century to get greats service from your Michigan office cleaning company. With a little solid advice, you'll be on your way to separating the Luddite from the Erudite so that you and your facility can benefit from commercial office cleaning that brings together the best of 21st century advances with old school customer service delivered and executed using the best available technology.
Old School Office Cleaning Versus Modern Cleaning Methods
Your office cleaning services are no longer about a few rags, a worn out mop and some window cleaner. New technologies and advances in cleaning have made cleaning better, more environmentally friendly and even more efficient. Whether you are considering floor care, carpet cleaning, restroom cleaning or more, look for those office cleaning services committed to their industry best practices. When your building maintenance company or Detroit office cleaning services utilizes the latest cleaning equipment and technology to give you the best possible cleaning service, everyone wins. Not only will the best commercial cleaning companies offer a better overall clean, they will be likely to deliver it at a lower cost than competitors by utilizing the efficiencies of 21st century office cleaning to reduce costs.
21st Century Cleaning, Innovative Solutions & Modern Carpet Care
Today's innovative technology has brought a number of modern solutions to the commercial cleaning industry. What kind of tools can help get the job of maintaining your facilities done? For instance, the best office cleaning companies in southeast Michigan have moved from hot water extraction to the better, low-moisture carpet cleaning methods like the Whittaker style of carpet cleaning. The Whittaker style of carpet cleaning is the favored process for cleaning commercial carpets as it is more effective, cost-efficient, and a safer way to maintain the appearance of your carpet. Using significantly less water and detergents than traditional cleaning methods means greener cleaning through using less energy, water and harsh chemicals that are not good for the environment. Likewise, low moisture carpet cleaning methods mean your commercial carpets dry fast and can be back in service fast. If your janitorial company is committed to industry best practices, they will utilize this most advance and efficient method to care for your carpets.
On top of carpet cleaning advances, janitorial companies committed to best practices are likely to use preferred methods for Tile Cleaning & Restoration, floor stripping and cleaning, HEPA Vacuums, color coded rag systems to prevent cross-contamination and more.
Finding A Michigan Office Cleaning Company Ready To Take You Into The Future
Whether you are searching for Dearborn office cleaning, Novi office cleaning or a building maintenance company here in Southeastern Michigan ready for the task of bringing your office cleaning into the future, you will find the best companies have quite a bit in common. What should you look for when choosing a commercial cleaning company to care for your facility?
The very best commercial janitorial companies will have great people that they screen well and more than adequately train. They will have systems and technology in place to communicate with you, front line team members and their supervisors to offer you the most responsive, customized service. They will continually search out new and better ways to do things making certain they are armed with the best equipment and technology t keep their customers happy and looking forward.
CIMS Certification Can Be a Rocketship Launching Your Office Cleaning Light Years Ahead
If finding the forward thinking office cleaning companies in a sea of old timey holdouts seems hard, that's because it is. One shortcut that can jettison you into the future of office cleaning is CIMS certification. CIMS or the Certified Industry Management Standard is a challenging industry certification that demonstrates that a building services company offers dedicated, professional cleaning and maintenance companies the opportunity to earn high level certifications that demonstrate their commitment to their industry and show they meet the very highest standards set forth by the best of the best within their industry. CIMS is the Cleaning Industry Management Standard Certification. The CIMS is among the most rigorous and difficult levels of certification offered. The CIMS standard includes:
Quality Systems: A framework to ensure effective operations & continuous improvement
Service Delivery: Processes & systems in place to deliver consistent, quality service
Human Resources: Best practices for managing any service industry's greatest asset—their people
Health, Safety, & Environmental Stewardship: Ensuring regulatory compliance, workplace safety, and health and environmental management
Management Commitment: Establishing our Mission, Vision, and Values and ensuring that the organization's continuity is secured.
The CIMS is by no means the only sign you'll need to find the best of the best but it is a very good way to shorten your list to those companies with one eye on building solid relationships with their customers by offering the best and most responsive service and one eye on the future of their industry.