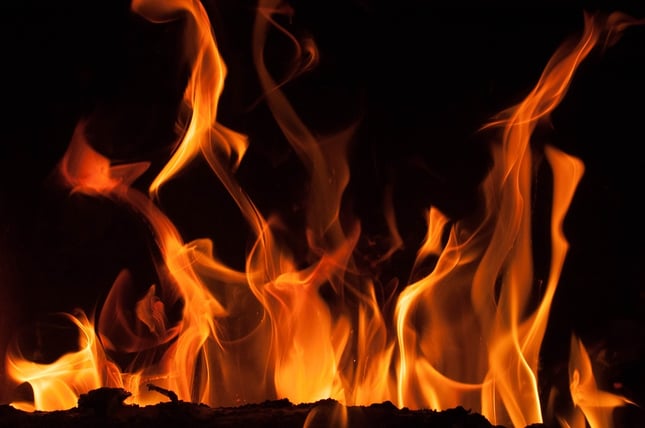 As a Facility Manager, you likely have a 'to do' list a mile long. Along with your regular day to day duties, problems arise and it doesn't take long before a small issue can turn into a big problem with an even bigger price tag. If your goal is to minimize hassles and save money, you need to plan ahead with preventative building maintenance. Sure, the thought of tackling preventive maintenance with so many balls in the air can seem futile, but one of the surest ways to get a handle on your work load is to plan ahead. Plan ahead with preventative maintenance and it will pay dividends in the long run. Your building maintenance plan becomes intentional and streamlined when you plan ahead and the right building services company can help you come up with a plan that is reasonable, affordable and sure to shorten your to do list and reduce the challenges that come with putting out fires.
I'm Not Sure I Can Afford Preventive Maintenance?
Preventive building maintenance is not unlike other preventive measures we take. For example, a twenty-five dollar oil change can prevent a $3000 engine repair. And a routine teeth cleaning can prevent much more costly future dental repairs. There is an upfront cost in money and time, but the overall savings is significant. The costs involved with preventive asset maintenance is money well spent. A building that gets regular preventive maintenance experiences less downtime, which leads to happier occupants. But beyond that, there is money saved from reduced energy usage, less lost productivity from unexpected failures and service headaches. Timely preventative maintenance will cost far less than last minute, high season emergency calls. For instance, scheduling routine maintenance for building A/C off season will likely cost less than an emergency service call on the hottest day of the summer. Similarly, preventive maintenance maintains the value and lifespan of costly building assets. Not only will planning ahead cost less over the long run and protect building assets, a building that is operating optimally sends the message you as a Facility Manager are skilled at planning and managing.
Pulling Together Your Preventive Building Maintenance Plan
Preventive building maintenance is intended to prevent failures, plan service when it is most convenient and cost-effective, reduce unplanned for equipment failures and maintain and extend the lifespan of building assets. The right building maintenance company can work with you to create a preventative building maintenance plan that prevents failures, schedules maintenance for convenience and savings, reduces the likelihood of unscheduled equipment outages, eliminates or diminishes unexpected, expensive emergency maintenance and extends the usable lifespan of your facility's assets. A well thought out Preventive Maintenance Plan should include the following three basic components: budget, job's plan task for each asset and have skilled technicians to perform assigned. In both the planning and the execution phase of your building maintenance plan, a commercial building maintenance company or Commercial handyman service can be exceedingly useful. You can opt for on site building maintenance, multi-facility maintenance or on demand, as needed maintenance, whatever method suits the size, need and budge constraints of your facility.
Where Do I Find Time For Preventive Building Maintenance?
It can be absolutely daunting to try to plan scheduled preventative maintenance when you are already beyond busy. This is why outsourcing building maintenance to a reputable, professional facilities maintenance company can help you get ahead of the fires and plan maintenance without overcrowding your already full plate. If you fail to plan your maintenance ahead of time, you throw yourself into a constant battle of putting out fires. You simply get so busy putting out fires that you put off preventive building maintenance and in so doing, create your next fire to put out. Preventive building maintenance helps you break that chaotic cycle. You must make scheduling preventive maintenance a part of how you work and manage your facility. We all understand the challenges of planning ahead, but it is critical to getting proactive rather than reactive. Repeating this reactionary cycle reduces the lifespan of building assets, creates more work for you, significantly more hassle and eats away at your bottom line.
Professional Facility Maintenance Services Can Be A Real Ally
Planning is great, working ahead is wise but in this business, there will always be things that come up in spite of our best planning. Add to that the fact that sometimes it's difficult to know precisely how much labor you need and when you are going to need it. Additionally, if you handle building maintenance in-house, there is the added cost of employees, equipment acquisition, storage and maintenance and more. More often than not, partnering with a building maintenance company or using a commercial handyman service offers the best solution to the changing needs of your facility. Even seasoned Facility Managers can become overwhelmed with the amount of work generated by their facility. A professional commercial handyman service can help you deal with day-to-day issues before they escalate into bigger, more expensive issues. When you partner with a qualified commercial handyman service, they can help you customize a maintenance schedule that works for your facility. Repairs, fixes and installations can be planned, forecast, budgeted for and scheduled. Likewise, no matter which plan or option you choose, you will have a building services contractor at the ready when the unexpected happens. Choose a commercial handyman service or commercial building maintenance company that offers a great deal of services and your days of calling new contractors and hoping they show up and don't gouge you is over.
Choosing a Partner to Help Manage Your Building Maintenance
Maybe you know that partnering with a professional maintenance company or commercial handyman is the direction you should go in but you aren't sure where to start. Perhaps you are unsure if you even have enough work for a building maintenance contractor or maybe you are worried you have too much work for a single company. It could be that you are still worried about whether there is enough money in the budget to warrant outsourcing parts of your building maintenance. You don't have to know what you need to enlist the help of a professional. A commercial building maintenance company or commercial handyman services will tailor the work to fit your facility and your budget. Maybe you need regular daily maintenance at multiple facilities or perhaps you only require a weekly visit or every other week to manage a revolving to-do list and perform preventive maintenance. It's even possible that your facility only requires occasional help during specific short-term periods or seasons. A commercial building maintenance company can provide you with flexibility and a wide range of service options to come up with an individualized maintenance plan to help you shorten your to do list, reduce the headaches and cost associated with unplanned maintenance and keep your facility in great shape.