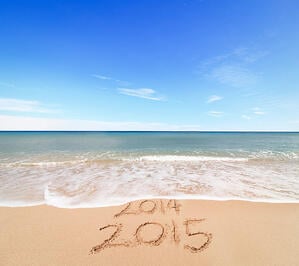 If your commercial cleaning service is incredible, getting the work done well and consistently, then read no further. If, on the other hand, your current cleaning company is not doing the work you would like them to be doing, then it might be time for a sit down or even a change. All too often, Facility Managers settle for less than they really want, and let's be honest, what they really need from their commercial cleaning service. Maybe they think good service is impossible to get from a maintenance company. Perhaps they believe that a responsive cleaning company would cost more than they have budgeted. Maybe they don't think a better building services company would take the pressure off or real work off of their plate. All these are misguided. There are many maintenance companies who are capable of delivering top-notch service. The right professional janitorial company can work within your budget without compromising consistent, quality, responsive service. And the most reputable and capable cleaning companies will help you manage your workload and complete critical tasks without too much management from you.
What can the best commercial cleaning companies do?
Deliver top-notch service
Work within your budget without compromising consistent, quality, responsive service
Help you manage your workload and complete critical maintenance
Poor Service From a Commercial Cleaning Company Should Not Be the Norm
If you have settled for subpar cleaning service for a while or gone through one bad cleaning company after another, you might think that you cannot do any better. The reality is, just because you have had more than one bad experience doesn't mean all commercial janitorial companies are the same, they are not. What it might mean though is that the process you are using to find a professional cleaning company isn't helping connect you with the right ones. There are so many cleaning companies out there that finding the best ones can be like searching for the proverbial needle in the haystack.
"If you have had one bad cleaning company after another, it might be time to rethink how you go about finding and choosing one."
Do Your Homework & You Could Find a Winner
When you accept that there might be a really good company out there ready to deliver on their promises to you, you still have to find them. Like dating, finding the right match for your facility maintenance needs can be tricky and fraught with many false starts. If you are too eager to believe what you are told, you could easily end up with a dud. The challenge in part is because any cleaning company can say anything. It is up to you to verify a prospective cleaning companies' claims with your own eyes and ears. Talk to references, ask to see evidence of claims from training to their people to green cleaning systems and more. Any solid professional maintenance company will be more than happy to show you precisely what sets them apart from other average cleaning companies.
"Ask for evidence of any claims. A solid professional maintenance company will be more than happy to show you exactly what sets them apart from other average or below average cleaning companies."
Making It Easier to Identify the Best Commercial Janitorial Companies
If the idea of going through prospective cleaning companies in the level of detail recommended to find the good ones sounds overwhelming, there are some useful shortcuts that might help. First, ask around. If you have vendors or other Facility Managers you know and trust, ask them who they use or perhaps hear good things about. Most people are not likely to recommend a company they have pretty mixed feelings about. You can also use professional certification as a jumping off point. Use industry certifications like the ISSA's CIMS (Certified Industry Management Standard) and you can know you are creating your short list from those companies who have demonstrated a solid commitment to delivering incomparable service and aligning with industry best practices. Like board certification or other industry benchmarks, CIMS requires that a company prove they have the systems in place to be at the top of their game.
Start Off the New Year Right & Get the Facility Maintenance You Deserve
Don't focus on the work of bringing in a new commercial cleaning company. Rather, think about how much easier your life will be when you get the right janitorial company in your facility doing the work they promised without daily guidance and reminders from you. Think about the years of great, responsive service you can get for you facility when you create a lasting partnership with a Michigan janitorial company ready to earn and keep your business.