Commercial Cleaning Services from Stathakis
Best in Commercial Cleaning Right Here in Michigan
Stathakis has served Southeastern Michigan for over 35 years. That's 35 years of experience, on-the-job training, learning how to deliver high quality, value-driven commercial cleaning to our Michigan neighboring business community. We have become an invaluable resource to Facility Managers from a variety of industries throughout Southeastern Michigan.
We have earned a reputation as a leader in the Building Services industry and a pioneer in Commercial Cleaning right here in our own backyard. At Stathakis, we deliver the highest level of services, but unlike giant national cleaning companies, we live, play, work and raise our families in the same neighborhoods we do business in. This makes us more responsive and respectful of the communities we operate in and our relationships with both our local customers and our employees.
Managers From All Over Southeastern Michigan Count on Us
At Stathakis, we have made it our goal to make our Facility Managers' lives easier, and we are very good at what we do. There's a great deal more to commercial cleaning services than the best mop or toilet brush. We're not in the mop business, we're in the service business, and we measure our success by how well you think we are delivering on our promises to you.
Certainly we can offer our customers a complete range of building management solutions based on their specific needs. And yes, we offer new cleaning technologies and sound green cleaning practices that take our cleaning to a whole new level. But beyond that, what sets Stathakis apart from other commercial cleaning companies is our people and our customer responsiveness. We have great people who consistently get the kind of training, management and support giving them the tools they need to do their jobs well. We take care of them so they take care of you. With Stathakis, you don't get lip service. We back up our promise of service with procedures and systems that work to keep us operating at peak performance and keep the Facility Managers we work with feeling like they are getting value for their dollar and a true partner in keeping their facilities running smoothly day to day.
What systems do we use to deliver on our promises to you?
Transparency in business practices
Big Enough To Meet Your Needs, Small Enough To Care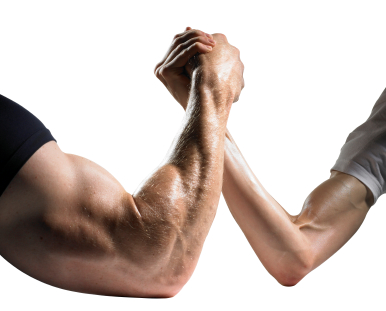 At Stathakis, we offer a single source provider for a variety of commercial cleaning service needs including janitorial, painting, building maintenance, specialty floor care, lighting maintenance, construction cleaning and more. With over 400 full-time and part-time employees and a presence all over Southeastern Michigan, we are big enough to service your multiple locations and big enough to benefit from our buying power and get cost savings on supplies that we pass on to our customers. Yet, we are small enough that you know exactly who to call to get solutions to your problems the very same day the issue comes up.
At Stathakis, we truly offer the benefits of a larger commercial cleaning operation with the feel of the owner-operated business we began as over thirty years ago. We have the systems and procedures to help you get the value-based, budget-conscious commercial cleaning you need, but we are small enough that you will never feel like you are lost in a sea of customers.
At Stathakis, we offer commercial cleaning services to a variety of property management firms, facility managers, and building owners in commercial, institutional and industrial sectors. From day to day commercial cleaning to more specialized janitorial services, we are ready to work with you to meet the needs of your individual facility. Some of the services we specialize in include:
Upholstery cleaning

Computer room cleaning

Recycling services
You Get Exactly What You Need & What You Pay For
We work with our customers and potential customers to figure out what needs to be done and our pricing is directly based upon delivering those services you. We understand the demands placed on Facilities Managers to reduce costs and slash budgets, and we will work with you to reduce unnecessary costs while we insure that your cleaning specification will keep your building running smoothly. With our Open Book Pricing, you will be confident you are getting the maximum return on your commercial cleaning dollar.
A Commercial Cleaning Company Is Only As Good As Their People & We Have Great People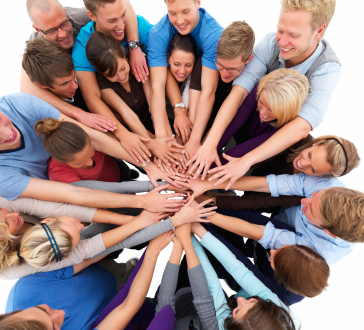 The success of a commercial cleaning company does not come down to who has the best toilet bowl brushes or paint rollers, success is built upon who has the best people. At Stathakis, we understand that success in the building services industry depends entirely on the quality of our team. That's why we put so much of our energy into attracting the best people, training them comprehensively, compensating them fairly and rewarding individual and team excellence.
Every potential employee goes through an exhaustive interview and testing process, including drug testing, police background checks, personality testing and reference checks. At Stathakis, we will never, ever hire illegally. Not only is it against the law, it could cost us and our customers dearly in fines and a tarnished reputation. In order to provide our customers with consistent, high-quality service, we have a formalized training program for a systematized cleaning processes. To bring you even a higher level of service, our employees receive additional certification in any specialized areas that might relate to your facilities. Our uniformed, well-trained team has access to the best cleaning products and equipment to do the right job the best way. Excellence at work is reinforced through inspections and detailed record keeping that helps us refine the work we do for you to deliver consistent commercial cleaning.
Additionally, with our solid reputation, Stathakis has become known among service workers as the company to be with. We invests in our employees with a 401(k) program, the opportunity to earn rewards via our "Brag Bell Award" recognition program and even stake in the company via Open Book Management.
Stathakis Forms Lasting Partnerships
In the commercial cleaning industry, all too often companies think lost accounts are just replaceable with new ones. At Stathakis, we understand that as a local Southeastern Michigan commercial cleaning contractor, we only have so many businesses we can convert to Stathakis customers. Because we understand this, we work very hard to build lasting partnerships with our clients. We work hard to proactively anticipate issues before they become deal breakers and we are accountable for our mistakes. When we identify a problem or our customer communicates a need or issue to us, we take it very seriously and we remedy it immediately. Attracting and keeping customers is the central goal of your business and helping you do so with spotless, comfortable surroundings is ours.