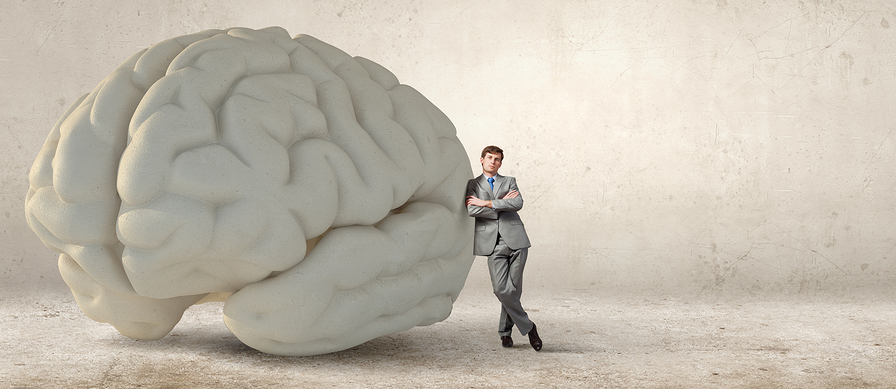 Like It Or Not, Leaner Budgets & Methods Are Here to Stay
Here at Stathakis, we work with Facility Managers and business owners from all over southeastern Michigan. We know how many of you are struggling to make reduced budgets work in your facility. We know you don't want an exodus of tenants or the interruption of constant emails and phone calls complaining about service issues. Outsourcing your janitorial services was supposed to make you job easier and your facility maintenance better right? While we all wish we were dealing with more robust budgets that made it easier to cover all of the bases without so much thought and analysis, we all understand the reasoning and need for leaner approaches to building maintenance. And while budgets narrow, your responsibilities seem to grow in tandem. It is likely that beyond supervising your facility's maintenance, you are responsible for things like lease management, assigning and managing space, managing people, understanding and assuring compliance with all relevant regulations. You may even be responsible for the planning and management of building work and renovations. You may be tasked with uncovering greater energy efficiency and cost-effectiveness, forecasting and budgeting, and even directing security and general administrative services. And of course, figuring out a way to do all of this for less. Assuring solid, effective maintenance with a reduced janitorial budget is like Ginger Rogers doing every move Fred Astaire did as a dance duo, except Ginger Rodgers had to do them backwards.
Which Do You Want First The Bad News Or The Good News?
The bad news is this belt tightening isn't showing any signs of waning. With increased competition and economic unpredictability, most businesses are continuing to try to do more with less. And while it isn't really bad news per se, the reality is that the workload for many for the Facility Managers we have sat down and talked to, has become far more complex than in the past. The good news is that business challenges like these have always driven American innovation and we have found this to be the case within the janitorial industry. As budgets tighten, professional janitorial companies and their suppliers are continually working to cut waste, looking for ways to create efficiencies and work leaner in an effort to support Facility Managers and secure new competitive business. Of course, some janitorial companies continue to do business 'as usual' without trying to address the growing need for leaner processes, reduced waste, increased efficiencies and reduced or flat costs. In order to work with reduced budgets without a bevy of complaints and unlivable, unworkable services, you have to partner with a commercial cleaning company that approaches these needs strategically rather than haphazardly.
Smart Cleaning Can Help You Get Right Where You Need to Be
At Stathakis, we have developed and use Smart Cleaning to help get the Facility Managers we work with where they need to be regarding their janitorial budgets without creating the extra headaches of unlivable service drop offs. We do this through our Smart Clean/Smart Cleaning method. What is Smart Clean? Smart Cleaning is a workable approach to reduced or suboptimal janitorial budgets in which we do a holistic review of your facility in order to determine which janitorial services are essential to the appearance and overall smooth operation of your facility, which services are important but not essential and thus may be delivered at a reduced frequency and which services represent a degree of waste and may be eliminated altogether. In our holistic review, we ask:
"What are we doing currently and does it make sense given your maintenance and budget needs?"
"What tasks and duties are must haves that need to be included regardless of reduced budgets?"
"Where are the areas we might be able to get by with less?"
"What tasks are we performing that might be unnecessary?"
"What better, more efficient ways might there be to complete those things that are necessary?"
"How can we use janitorial industry innovation, products, equipment & processes to better meet our customer's needs?
Smart Cleaning Requires a Plan & a Partnership
Smart Cleaning can't just be a directive you throw at your current commercial cleaning company. "Here, do more and better work with less money." That's how you end up with an inbox full of complaints and a janitorial company that is either resentful for doing work they aren't getting paid for or searching for ways to add fees or extra costs to break even. No, it's called Smart Cleaning not Less Cleaning for a reason, it is smart cuts and smart cuts require both you and your janitorial services company to talk about a plan for going leaner without going meaner. As a janitorial company, we have to be given the opportunity to really know your building and how you use it. We need to understand what your pain points are and what your priorities are. Smart Cleaning is customized and as such, requires some upfront communication and planning between you the Facility Manager and us, the Detroit janitorial services company. Yes, there is upfront work involved but the long term benefits are immeasurable and certainly worth the initial effort.
Smart Clean: What It Is & How It Works
Smart Cleaning is a combination of philosophies, methodologies and specific competencies that taken together, work to deliver more for less. Sound complicated but really it's a pretty simple, yet effective approach. First, when embarking on a Smart Clean approach, your janitorial spec shifts from a general list of cleaning tasks to a needs-focused directive to your cleaning company. Smart Cleaning has many moving pieces and requires thought, planning and a solid system.
The Smart Clean approach requires:
Getting a solid sense of your facility and how you use it
Site visits a must in order to look well beyond simple square footage in determining work and pricing.
A holistic review of your needs to be able to put the focus where it is needed most.
A thorough review of services and how they can be reduced and scheduled to minimize the appearance of less by employees or tenants.
An understanding of your pain points, whether with previous janitorial services or within your own organization so we can offer you the solutions that will actually help you.
Leaner approaches to cleaning through enhanced staff training and efficiencies like Team Cleaning, where appropriate.
Creating efficiencies through the use of better, tech savvy equipment that reduces janitorial hours while still providing effective service.
Solid, effective communication in order to catch problems early and adjust in real time.
Smart Cleaning cannot be about just doing less cleaning. Rather, it must be about a strategic shift in services that eliminates redundancies and spreads out work in a way that maximizes your janitorial budget. Smart Cleaning works best when we both uncover areas to reduce waste and create efficiencies through improved processes, products and equipment. While evaluating your facility for overlap or unneeded work is a critical element of Smart Cleaning, we also look to do more work with fewer resources. This is the only way we can both reduce costs and deliver quality cleaning and maintenance. Smart Cleaning relies on a janitorial company that is experienced, professional, effective and steeped in the advances and best practices of their industry. Smart Cleaning only works with those commercial cleaning companies highly resourced and professional. Why? Because the Smart Clean plan requires a considerable investment from your janitorial services company in products, equipment, training and even the framework in place to make it all work.
Do you think your facility could benefit from Smart Cleaning? Is your facility in the southeastern Michigan area? Here at Stathakis, we have spent over thirty years developing a standard of service and working hard to create lasting relationships with our customers and offer the businesses of southeastern Michigan the solutions and services they deserve by adhering to and even developing janitorial best practices.
If you are a Facility Manager in Ann Arbor, Detroit, Royal Oak, Farmington Hills, Farmington, Dearborn, Livonia, Troy, Auburn Hills, Novi, Plymouth, Downriver or surrounding areas and you are looking for commercial cleaning services, office cleaning, school cleaning, industrial cleaning, medical cleaning or other building services, please contact us to learn more about how we can assure you get the service you and your facility require.