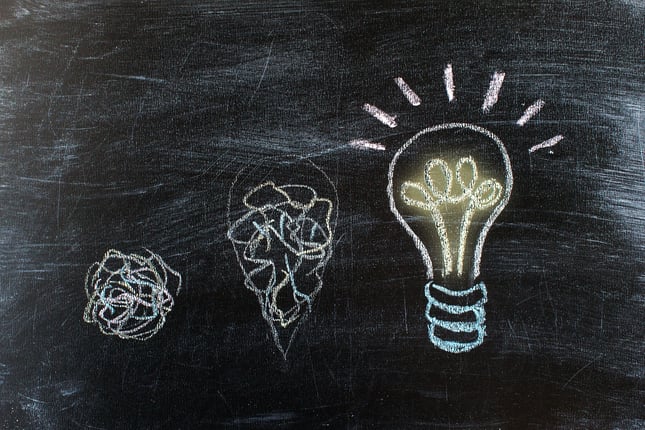 Often when you walk into a facility, the first thing you notice are the floors. This is because they stretch out in front of you, an unbroken expanse of either clean and well-maintained flooring or grimy, dull flooring, tiling or carpet that has seen better days. Well-maintained floors are an integral part of your building and the overall image of your facility. Scuffed, dull and grimy floors or stained and worn carpet can signal to customers, employees, tenants and visitors a cumulative lack of satisfactory maintenance. While poorly cleaned flooring can leave a poor first impression, clean and shiny floors or fresh, spotless carpet also sends a message and can stand as a sign of the overall quality of both your facility and your business. Clean, well-maintained flooring can elevate your professional image and provide a safe, healthy environment for anyone that enters your building. Still, as a Facility Manager, you must balance keeping your facility optimally maintained AND keeping costs down and meeting your budgets. This can make Facility Managers want to stretch the time between floor and carpet cleanings trying to get more bang for their buck. But does it make financial sense to put off maintenance? And if you are trying to get quality service and the best value for your building maintenance budget, what's the best way to approach your commercial floor cleaning?
Getting More From Your Hard Floor Cleaning
What Facility Manager doesn't love hard flooring? It is relatively easy to keep clean and incredibly durable but it does still need maintenance in order to keep hard floors looking their best year after year getting you more return on your original investment. Improperly or infrequently cleaned hard flooring can tarnish the overall image of your facility, cause premature wear and even put your building's occupant at risk for slip and falls. Periodic, well-timed hard floor cleaning can revive old floors making them like new again and protect the investment you have put into new flooring. A typical hard floor care program could include floor stripping, sealing, waxing and buffing for a myriad of hard floor surfaces. Commercial floor restoration quite often incorporates removing old sealers and finishes from flooring, cleaning, resealing with a long-lasting protectant/sealer and then buffing to the preferred gloss. The right hard flooring sealers help you to get more life from flooring by lessening scuffs and even offering protection against dirt and damage actually penetrating the floors surface. Furthermore, the best janitorial services can even include in your hard floor maintenance program the application of slip resistant finishes and mat service that both protect against slip and falls and limit the amount of dirt, grit, grime and water that make their way into your facility.
Getting Effective, Safe Carpet Cleaning Every Time
While hard flooring offers unique durability, carpet in your commercial facility can offer an upscale, high-end feel. Beyond the luxury, there is also the comfort, sound dampening benefits and reduced slip and falls to consider. Still, carpeting is costly and if you are going to invest in this material for areas of your facility you must get the most usable years from it in order to justify the cost. In order to keep your carpets lasting long and looking their best, you need a professional, experienced, and effective commercial carpet cleaning company. What should you look for when considering commercial carpet cleaning companies? First, does a prospective janitorial company utilize the latest carpet cleaning technologies? Like many things, commercial carpet cleaning has benefitted tremendously from more recent technological advancements. Not only is old and dated equipment less effective, it can be far too rough on your carpets. For instance, Bonnet cleaning doesn't clean effectively and is so tough on carpets it can actually void your carpet's warranty. What works better? Truck mounted hot water extraction and low moisture encapsulation carpet cleaning methods, like the Whittaker carpet cleaning method protect your carpeting from unnecessary wear and give you the clean, fresh results you are looking for.
Don't Stretch Carpet Cleaning & Floor Cleaning Too Thin
Of course you need to be cognizant of costs but you should not put off regular, periodic maintenance on your hard flooring or commercial carpets. If you wait until your flooring or carpet looks super dirty not only does your facility look not so great in the interim, but spots, stains and wear can be harder to address and even cause long term damage. Of course, carpeting and flooring that are visibly dirty should certainly be cleaned, still it is ideal to regularly clean your building's floors before the looks dirty. Left too long between cleaning, scuffs and soils can begin to penetrate the floor itself and not just the clear protective coating. This damages floors faster potentially requiring premature replacement. Similarly, carpeting that isn't cleaned periodically allows dirt, grit and material to settle into your carpet's pile. If you looked at this grit and soil under microscope, you'd see jagged, rough and sharp edges that allowed to collect in carpet actually cuts at carpet fibers as it is walked upon creating unnecessary wear and over time, making carpets look dull and worn, especially in high traffic areas. Furthermore, stains and spots that are left to linger on carpets become increasingly difficult to remove the longer they sit. When you go too long between carpet and floor cleaning, you risk creating spending more than you save ultimately.
Get Expert Floor Care & Professional Carpet Cleaning Company That Won't Break the Bank
Is it time you had your commercial floor or carpets cleaned? Interested in extending the lifespan of your facility's flooring? Need a solid value and effective service from your commercial floor care? Here at Stathakis, we offer the businesses of South Eastern Michigan hard flooring care, commercial carpet cleaning results and carpet maintenance programs made-to-order. We make use of the most up to date carpet cleaning technologies in order to offer our customers the most effective service, clean carpets and flooring and maximum value for their building maintenance budget. We offer customized hard flooring solutions, truck mounted carpet cleaning, portable machine carpet cleaning, low moisture carpet cleaning, dry carpet cleaning all designed to get floors clean, improve their appearance, extend the life span of this your investment. Whether you are interested in hard floor cleaning or a subscription based carpet cleaning service, we are ready to help. For more information please contact us at #800-278-1884.