JANITORIAL AND CLEANING SERVICES IN DEARBORN, MI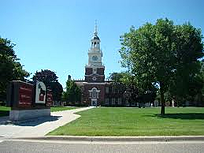 Dearborn Michigan is a world-class hometown and host to a diverse array of business and industry. In Dearborn, there is a strong manufacturing sector along with green beltways, thriving residential neighborhoods and local wildlife all inhabiting the same great city. Stathakis is proud to have provided Janitorial, Cleaning Services and Building Maintenance Services to the city of Dearborn business community since 1976. If you are looking for cleaning or janitorial services in the Dearborn area, consider Stathakis.
We are a local company with offices in the Dearborn Area.

The Best Janitorial & Cleaning Right Here in Dearborn
Stathakis has served Southeastern Michigan for more than 35 years. We understand how to deliver quality, cost-conscious commercial cleaning to our Dearborn businesses and Facilities Managers. Stathakis has earned a solid reputation in the Janitorial, Cleaning and Building Services industry right here in our own backyard. At Stathakis, we consistently deliver a high level of service to our Dearborn customers. How do we deliver the best in Dearborn janitorial?
We live, work and raise our children in the very same neighborhoods we operate in making us more vested in the local Dearborn community.

Many Cleaning & Maintenance Services Under One Local Umbrella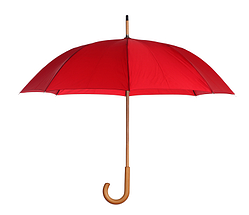 Here at Stathakis, we are able to offer local businesses a variety of commercial cleaning and maintenance services right here in Dearborn. If you are looking for Dearborn cleaning services, consider Stathakis. We offer janitorial, painting, building maintenance, specialty floor care, lighting maintenance, construction cleaning and more.
We employ over 400 full-time and part-time people to service Southeastern Michigan, including teams, supervisors and management whose focus is exclusively Dearborn. At Stathakis, we offer Dearborn cleaning services and expert Dearborn janitorial services to a host of property managers, facilities managers and building owners in many varied industries. From basic Dearborn cleaning services to the special services, Stathakis is ready to work side by side with you to develop a plan for your individual facility. Some of the janitorial and cleaning services we offer Dearborn include:
| | |
| --- | --- |
| | |
| | |
| | |
| Upholstery cleaning | |
| | Recycling services |
| Computer room cleaning | |
| | |
We Understand Our Dearborn Customers Are As Cost-Conscious As Ever
Dearborn businesses are continuing to recover and even thrive, and yet, we understand there is still pressure to keep costs in check. We will work with you to determine exactly what your facility needs and our pricing will reflect that specification so you know precisely what you are paying for and can make sure you are getting the job you are promised. At Stathakis, we have become adept at finding the perfect balancing point between great services and a fair price. We are often not the lowest priced Dearborn janitorial company but we always give you a fair return for your dollar and consistently deliver on our promises to you.
We know that our success in the Dearborn cleaning services industry depends completely on the caliber of our people. We work hard to attract quality employees, screen them, carefully train them, and compensating them fairly. At Stathakis, we are serious about interviewing, testing, screening, drug testing, personality testing and conducting police background checks on every employee who works for our Dearborn janitorial and cleaning services. What kind of things do we do to make sure we bring the best people to clean and service your Dearborn businesses?
We require employees to complete formalized training programs.

We utilize systematic cleaning processes.

We reward individual and team excellence to keep great people.

Our employees receive added certification in any specialized areas relating to your facilities.

We reinforce excellence through inspections and detailed record keeping.
Stathakis Forms Lasting Partnerships With Our Dearborn Customers
At Stathakis, we understand that as a local Dearborn, Michigan commercial cleaning service, our reputation in the community could change in an instant. So we aim to build lasting partnerships with our Dearborn customers. Our primary goal is to help our customers operate their businesses smoothly by shouldering the responsibility to maintaining and cleaning their facilities. We know when we do our job, you can do yours.

Stathakis, anISSA CIMS-GB certified janitorial company, has been providing business cleaning services for over 35 years. CIMS assures our customers that our processes are among the industries best. The "Green Building" (GB)*** part of the certification symbolizes our capability to assist our customers in achieving a greener clean, in addition to earning LEED-EBOM points.

See video on what Stathakis can do for YOU . . .