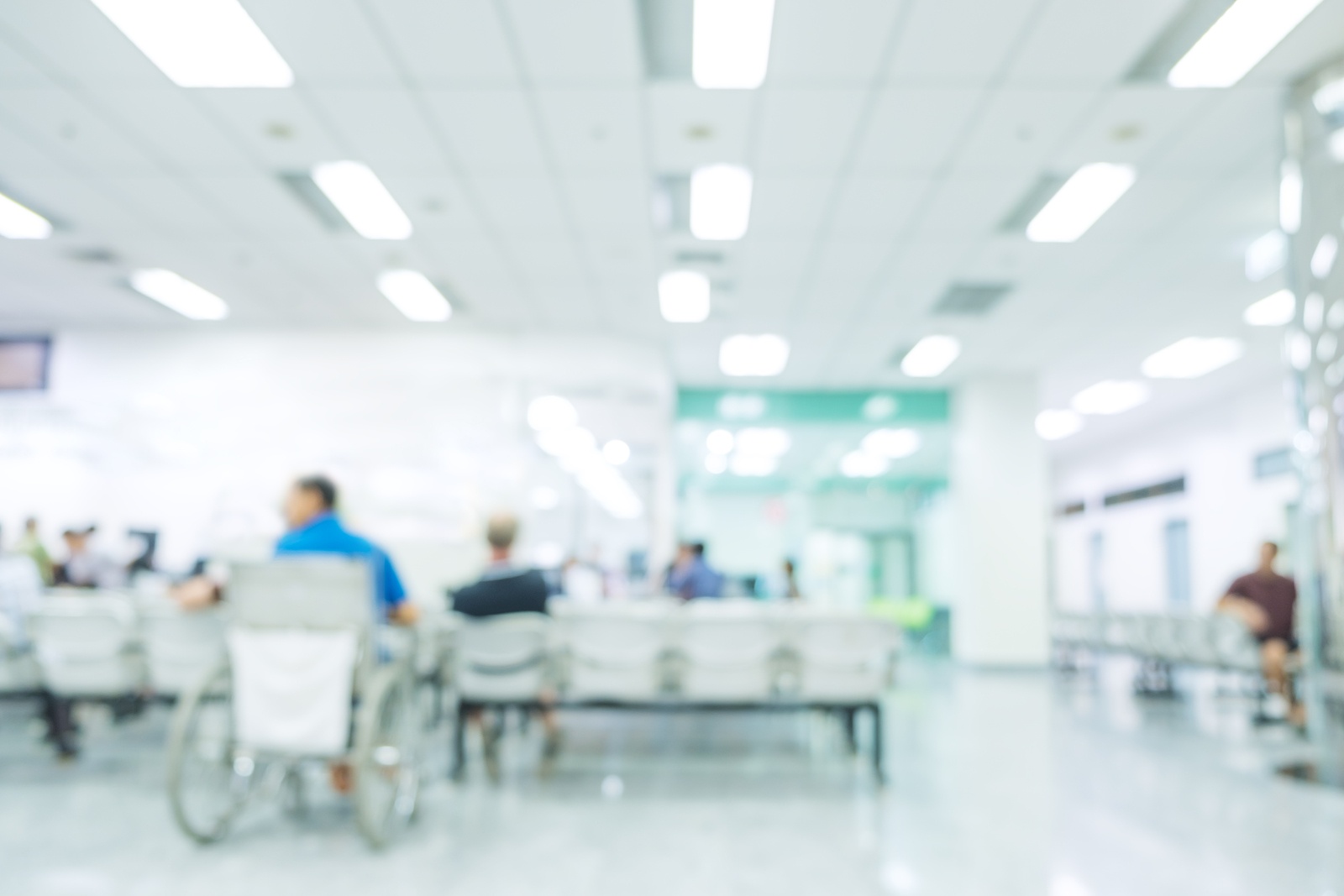 With Medical Cleaning You Simply Have More On the Line
Medical cleaning requires a higher level of skill than basic office cleaning. There is simply more on the line and as such, medical cleaners require more training and more oversight. But that doesn't mean you should be paying sky high prices. And medical office cleaning, like all cleaning should come with transparent pricing and a clear picture of exactly what services you are getting and at what price.
When looking at prospective commercial medical cleaning companies, you are likely to find everything from an almost unfathomable low low prices to complete and total sticker shock. Even more problematic is that these prices are rarely reflective of the type of service that you can expect. Price does not always equal value, and when it comes to medical office cleaning, value is key.
If you should steer clear of suspiciously low prices while still searching for value, how exactly do you as the Facility Manager find a medical cleaning company that offers effective service at a fair price? It all comes down to getting a sense of what your prospective medical cleaning company is offering and finding out exactly how it will be implemented in your facility. No matter if you are looking for a Dearborn medical cleaning service or a Detroit healthcare cleaning company, having the right information to make an informed decision is the most important part of partnering with any service provider.
What to Look For In A Medical Cleaning Bid
Don't let a prospective healthcare cleaning company give you is a cleaning quote based solely on square footage. While square footage gives us some information, it doesn't tell the whole story. There are so many different aspects of your facility that need to be factored into the price of cleaning your building. If a commercial cleaning company is basing a janitorial quote on simple square footage, not only does this speak to their inexperience, you will not get a real, meaningful number. Understanding what makes up a proper medical cleaning bid is the best way to analyze the price you are given and understand what you should be looking for. Here are some of the most crucial components of any bid by your Auburn Hills medical cleaning service:
Location, Location, Location: Depending on where your building is, weather and labor markets can impact pricing.
Frequency: How often your facility must be cleaned is largely dependent on the amount of traffic it sees and what type of work is done there.
Square Footage: While not to be used a single gauge for the price of cleaning, it is important to consider the size of a facility when it comes down to estimating a price.
Square Footage by Floor Type: Each type of flooring in your facility requires different cleaning procedures that require different labor hours.
The Level of Required Cleaning: What are the specific needs of your facility? A medical building requires a different level of cleaning than a standard office building.
The Number of Restrooms: Restrooms are often one of the most time consuming, difficult to clean areas in your entire building. The number of restrooms should always be taken into account in order to provide an accurate bid.
Building Traffic: The more people, the more to clean. The busier buildings might require more from their commercial cleaners.
Let's Be Clear About Medical Cleaning Pricing
Transparent pricing is an essential part of getting the right services at the best value. After all, how can you compare medical cleaning quotes side by side if prospective cleaners fail to give you clear, easy to understand medical building cleaning quotes? Transparent prices and clear, easy to understand bids can also help you avoid low low quotes that do not offer value because they simply include less work than your facility requires, as well as sky high office cleaning quotes that are charging significantly more for the same services another medical cleaning company might provide for less. Transparent pricing can help you steer clear of overly low bids that may be a sign of inexperience or illegal hiring while shopping for the best overall value for your facility. A clear medical cleaning bid is another essential aspect of partnering with the right service and getting the best value for your dollar. Being able to compare cleaning quotes is key to making the right choice for your budget and facility, so having an unclear price point causes major problems. On top of that, when a quotes is unclear, it is often a sign that the company is inexperienced or is trying to hide fees by making it difficult to understand what your paying for.
Overly Low Pricing A Sure Sign of Safety Shortcuts
In order to secure the most accurate, clear pricing, ask prospective medical cleaning companies how many hours they intend to spend cleaning your facility. Annualize that cost and divide it by the annual number of labor hours to calculate an hourly billable rate. If a medical cleaning company is charging too little, you can almost guarantee they will take shortcuts on people and processes designed to protect you, your building and it's occupants. These can include illegal hiring and subcontracting as well as inadequate drug and criminal background screening. Well thought out medical cleaning bids should always include the following:
Insurance & taxes

Direct costs (ex. cleaning supplies, toilet paper, etc.).

Profit

Employee vacation time

Labor costs

Employee health insurance

A management fee
By looking at these seven core pieces of a janitorial bid, you should be able to determine the value of the service you are receiving and exactly what should expect if you partner with this company.
Profit Must Be a Part of the Equation
Of course we would all like cheap cleaning services, seriously, how much easier would it be to stay on budget if we could just name our price. But if your medical cleaning company isn't turning a reasonable profit, it won't ultimately benefit either of you. When a company makes money, it is able to reinvest into employee training, new equipment, and innovative technologies that will benefit you in the long run. Further, a company that isn't making money isn't likely to be in business very long causing problems for you in the future. Just as you are, you medical cleaning company is running a business. That being said, there is a difference between a reasonable profit margin and exorbitant pricing. If you choose to outsource your labor to a professional Farmington medical cleaning service, understand exactly what you are paying for and what constitutes profit for the company.
The REAL Value of an Experienced Medical Cleaning Company
As with any service business, one of the single greatest hard costs is labor. So, if you are in the unfortunate position of needing to trim spending to meet tight budgets, reducing the number of labor hours is the fastest way to do it. However, how do you cut down on labor hours without sacrificing the overall cleanliness of your facility? The harsh truth is that only the most experienced companies will be able to do this for you. This is because you need to strategically target and cut high labor tasks without throwing your maintenance out the window. While this may sound relatively simple, it takes a large base of knowledge, including how to implement no innovative practices and new equipment in your facility, to do more with less. Practices like Smart Cleaning and Team Cleaning can help reduce labor hours without unlivable reductions in the quality of your service.
Use the CIMS Certification to Sort Through the Crowded Market
Finding the right medical cleaning company in a marketplace jammed with cleaning companies can feel like trying to find the unicorn at the zoo. One way you can find the near mythical effective, experienced and affordable medical office cleaning company is to utilize CIMS certification to inform your search. Companies that take providing the highest quality of service seriously will seek out and demonstrate their competency in core areas in order to secure this prestigious and stringent accreditation. While the CIMS certification does not guarantee a company is right for your facility, it does assure a certain benchmark level of service that offers you a starting point way ahead of most companies.