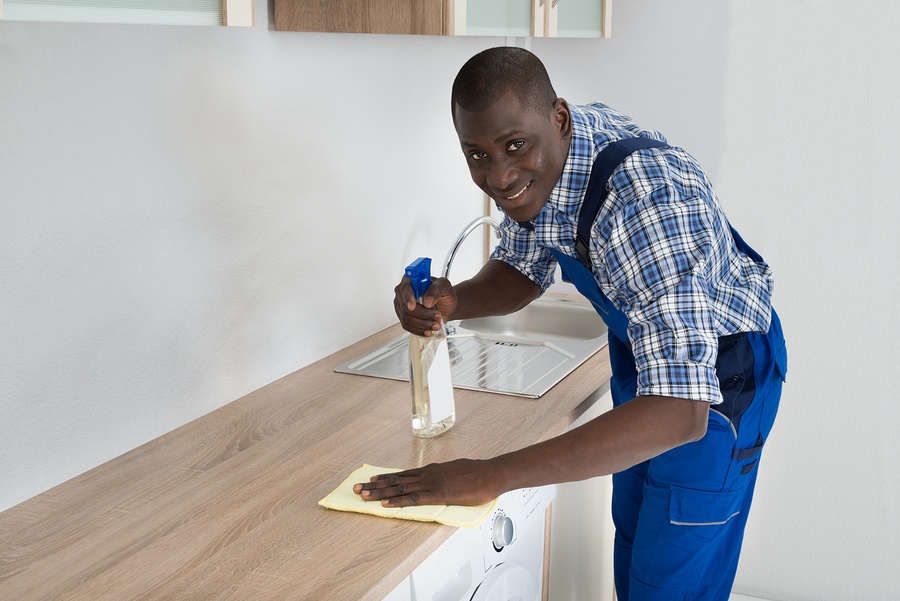 What I'm saying to you this morning, my friends, even if it falls your lot to be a street sweeper,
go on out and sweep streets like Michelangelo painted pictures;
sweep streets like Handel and Beethoven composed music;
sweep streets like Shakespeare wrote poetry;
sweep streets so well that all the host of heaven and earth will have to pause and say,
"Here lived a great street sweeper who swept his job well."
If you can't be a pine on the top of a hill
Be a scrub in the valley—but be the best little scrub on the side of the hill,
Be a bush if you can't be a tree.
If you can't be a highway just be a trail
If you can't be the sun be a star;
It isn't by size that you win or fail—
Be the best of whatever you are.
And when you do this, when you do this, you've mastered the length of life.
-Dr. Martin Luther King
Today is Dr. Martin Luther King Day and as such, I thought the above quote from one of his many esteemed speeches was especially fitting for a janitorial services company such as ours. We as janitors and office cleaners have much in common with the street sweepers of yore. The work of cleaning a facility and maintaining a building isn't high-visibility, center stage work. Rather, it is behind the scenes work that quite often gets noticed most when it isn't done. Janitorial work by its nature is cleaning up after people and it takes a special kind of person to do this kind of work in the service of others.
As a service based business, we rely on our employees to achieve our team goals. It is our frontline office cleaners, janitors and custodians who serve as our connection to our customers. Here at Stathakis, we have an amazing team and I can't begin to express the pride I feel when I look across the sea of faces of the over 450 employees Stathakis now employs. I see so many individuals who, like Dr. Martin Luther King suggested, strive to be the best at what they do. I see so many individuals who really care about the quality of work they do and the spirit in which they do it.
At Stathakis, we value our people, we pay them competitively, we offer them secure employment with real room to grow and we afford them a stake in our combined success through profit-sharing, bonuses, rewards and recognition for excellent work. These aren't just warm feelings for a great team. These measures equate to positive outcomes that directly benefit our customers. With the industry average topping 200% janitorial turnover, Stathakis achieves a nearly unrivaled low janitorial turnover.
In fact, here at Stathakis, the returns we see from our stringent hiring practices, training, systems and management have helped us achieve significantly lower janitorial turnover than the industry average. Our turnover of less than 40% crushes the industry average turnover of 200%! Stathakis significantly outperforms most other companies within the janitorial and business services industry. We work hard to find the best people for the job, those people who will embrace the work and be their best.
Stathakis was founded in 1976 as a window washing and painting company. Over the last forty years, our once little company has grown into the professional maintenance company and industry leader we are today with over 450 employees servicing all of Southeastern Michigan. Stathakis is the largest Michigan-based cleaning and maintenance company, and yet we still cling to our values and our roots as we bring jobs and revenue to our great state.
Like Martin Luther King spoke in his 'Street Sweeper' speech, we were called to be a janitorial services company and we intend to be the best janitorial services company. Our commitment has always been to do our best and be the best cleaning company with the best employees, the best practices and the best customer relationships.