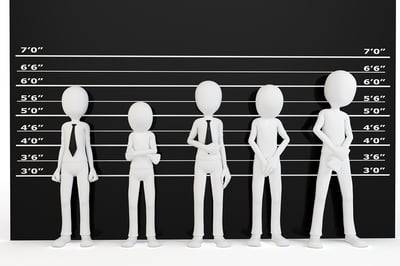 Why Janitorial Services Turnover Is A Problem
If your janitorial company experiences high employee turnover, this isn't just their problem, it's your problem. Why? Because high turnover from your commercial cleaning services contractor can create a myriad of issues for you as a Facility Manager. What kind of issues might your cleaning service's high turnover cause for you?
What Kind of Janitorial Turnover Is Normal From Your Custodial Services?
While it is true that employee turnover is often higher in low-skilled, low wage jobs in the janitorial industry turnover approaches almost 200%! Why is this? There are simply so many facilities services companies, office cleaning services and janitorial companies that their overall quality and the quality of their processes will differ greatly. Your janitorial services in Michigan may not be providing you with the kind of quality services they promised you. Janitorial companies with high turnover are bad for business period. Janitorial turnover can impact so many areas of your facility: the quality of your custodial services, safety and your bottom line. Eventually, hiring a janitorial service that suffer from a high rate of turnover, even if their cleaning bid was low, will cost you down the line.
Janitorial Turnover Hurts the Quality of Your Custodial Services
High turnover isn't just an administrative headache for a janitorial company; it means poor service delivery for you and your facility maintenance. New employees require onboarding time and expense and due to the fact that it takes time for them to become familiar with their duties and responsibilities, a trainee typically covers far fewer square feet in a shift than a more experienced office cleaner. Newbies are far more likely to overlook things, break equipment and overuse supplies. If you think your office cleaning companies are absorbing these costs, think again. These costs are passed on to you the customer. So you get to pay more for less, not a good value.
The Best Janitorial Services Won't Compromise Safety
Does your commercial cleaning company in Michigan utilize a stringent hiring process? Do they utilize services like E-Verify to make sure they are only staffing your facility with legal hires? Do they actually check references and verify employment? Do they conduct thorough background check, criminal record checks and drug screening for every new employee that enters your facility? The more new people you have in and out of your facility, the greater the chance that your janitorial company isn't doing the thorough screening they must to keep you, your facilities, your employees and customers safe. If your Detroit commercial cleaning is cutting corners on their hiring processes, who knows who is really in your building?
The Hard Costs Janitorial Turnover From Your Michigan Cleaning Services
There is a real cost to high employee turnover and these hard costs are most typically passed on to you the customer either through price increases or a reduction in services. The cost of replacing employee attrition is considerable. Recruiting qualified candidates, interviewing, screening and training them takes time and represents a sizable expense. When you as a Facilities Manager are paying more for less experienced cleaners, the overall value of what you are getting is significantly reduced. Why pay more for less if you don't have to. There are local Michigan janitorial companies with lower than average janitorial turnover who still offer reasonable cleaning bids and janitorial pricing. When you consider that hiring a commercial cleaning service or office janitorial service that suffers from turnover issues, even if they offer a low cleaning bid, it will cost you in poor service, safety issues, employee concerns and morale issues, your reputation and even the overall value of your building assets.
Why Do My Commercial Cleaning Services Have High Janitorial Turnover?
High turnover can come from a variety of issues including: minimal training, inadequate screening for 'fit,' illegal hiring, poor management and rock bottom wages. Sure, isn't employee turnover tends to be higher in lower-skilled, lower wage jobs but some companies have figured out how to significantly reduce their janitorial turnover. While the national average for turnover in the janitorial industry is approaching nearly 200%, there are janitorial services that look at all of their processes to determine how to reduce turnover and offer affordable, smart cleaning. From their hiring processes to how they train employees to how they hold their people accountable through measurable systems, these janitorial companies are doing some things better.
How Some Building Maintenance Companies Keep Janitorial Turnover Low

Not every janitorial service suffers from a revolving door of employees. So why are certain janitorial services in Michigan better at finding and keeping good office cleaners and custodians? There are commercial cleaning companies who work hard to create and manage their processes from the top down. That means attracting the right people, using interviewing and even personality testing to find a good 'fit' for the job responsibilities, screening for drug use and/or a criminal background, offering solid training to give employees the skills to perform their jobs effectively and then managing them with continuing training opportunities and recognition programs designed to keep their teams happy and effective.
Finding Janitorial Services In Michigan Committed To Keeping Janitorial Turnover Low
There are significant advantages to well screened and properly trained janitorial employees. In fact, here at Stathakis, the returns we see from our stringent hiring practices, training, systems and management have helped us achieve significantly lower turnover than the industry average. Our turnover of less than 40% crushes the industry average turnover of 200%! Stathakis significantly outperforms most other companies within the janitorial and business services industry. We work hard to find the best people for the job. We screen to make sure the janitorial employees, office cleaners, custodians and day porters don't pose an unnecessary risk to your staff or facilities. We provide these good people with the training they need to be effective on the job. And we use systems to keep costs down and everyone accountable to our promises to you.