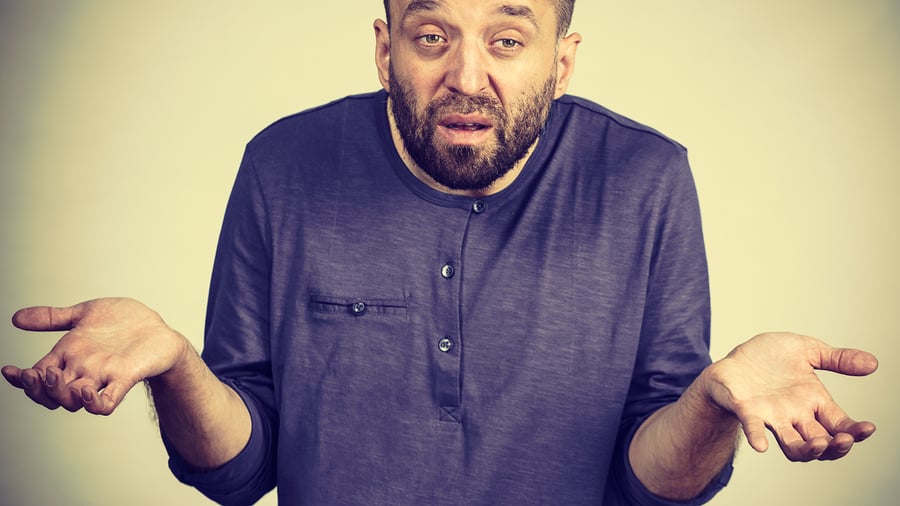 Knowing how to deal with your facility's unique and often complex set of industry requirements and compliance issues is a must in order to be an effective Industrial Janitorial Company. With out this industry specific knowledge a commercial cleaning company just won't be able to deliver the results you and your facility require. Not only is the work required more stringent and industry specific, it should be performed at a consistently high level to meet your compliance and safety requirements. With the varying needs of different distributors and manufacturers, along with their job specific tech and buildings, it is no wonder that your janitorial cleaning service needs to have a deep and complete understanding of the individual needs of YOUR facility.
Is Your Industrial Cleaning Company Is Doing What's Best For You
As you are well aware, industrial cleaning clients have their own set of objectives and industry specific compliance issues to manage. So you should not settle for a company that offers any "one-size fits all" proposals. The best industrial cleaning companies will take the time to learn the ins and outs of your building and business to make sure that your facility is kept in the best possible condition. Companies that fail to adapt to niche or specific buildings and industries can't stack up to those industrial cleaning services that change and fine tune their service to your building.
The Quality Of People Dictates The Quality Of Industrial Cleaning
As you would expect with service businesses, the most important resource a company has is their staff. This is never more true for commercial industrial cleaning companies. As frontline service providers, your cleaning company's people are going to be in and out of your facility delivering service that company management promised. The ability of their staff relates directly to the quality of the service you will receive. Knowing this, be sure to inquire about your prospective cleaning companies screening, hiring, training and managerial techniques so that you know their staff will be the best fit for your facility. You can't expect a high level of service from a company that takes shortcuts with their staff, or simply doesn't screen or train new employees.
Understanding The Requirements And Regulations of Industrial Cleaning
There are measurable differences between industrial cleaning and general office cleaning, but this isn't to say that they don't share some important commonalities. There will always be floors that need cleaning, bathrooms that need restocking, and the ever important janitorial budget that makes the entire system work. While industrial cleaning brings along a complex and important set of regulations, health concerns, and safety measures, the central tenets stay the same. The difference between commercial cleaners that can and cannot handle your individual facility is if they make it their responsibility to get to know your specific needs. When looking into prospective janitorial companies, ask the important question about their teams familiarity with your industry and how confident they are that they can train their teams to clean your facility in a way that works for you. Finding out what kind of processes they plan to use and the way that they want to tailor their services to your building can reveal a lot about how solid a business partner they will make. Any Detroit industrial cleaning company invested in best practices will be eager to share what they can do for you and specifically how they achieve that.
Looking At CIMS To See A Commitment To Best Practices & Industry Standards
As a seasoned Facility Manager, you likely know the right questions to ask, but looking for that needle in a haystack is not the best use of your time. You likely have a long list of things to do and most certainly do not have the time to vet every commercial cleaning company in line for your business. Fortunately, there is a way for you to sift through contenders to find a reliable Detroit industrial cleaning company. ISSA's CIMS certification is a respected accreditation program that helps cut through the numerous commercial cleaning companies to find the best of the best. They find the cream of the crop so that you can spend more time doing your job and less time identifying and scratching poorly qualified candidates off of your list.
What is the CIMS certification and why should you trust it? For a company to be CIMS certified, it is required to demonstrate their ability to service at the highest level in a number of job critical categories. CIMS, or the Cleaning Industry Management Standard showcases a company's ability to adhere to the cleaning industry's best practices and even to excel and pioneer their own. These best practices have been shown time and time again to correlate with effective, quality service. While CIMS certification is not an automatic slam dunk, any company that meets CIMS standards is at least worthy of being in the running for your business.
Looking For Your Next Industrial Cleaning To Get High Quality, Effective Service
Having a consistently high level of service in your facility is never something that happens by chance. Rarely do we see Facility Managers really rave about their commercial cleaning services unless they did a great deal of work up front to thin the herd. The most effective commercial cleaning companies in Michigan work hard to deliver results and create raving fans. They don't take shortcuts with people, they utilize and advance industry best practices, they invest in innovation and technology and they pursue industry certifications that set them apart.
At Stathakis, we are an ISSA CIMS-GB certified building services company and have been providing business services for over 35 years. CIMS assures our customers that our processes are among the industry's best. Not only do we follow industry best practices, we set them. If you are looking to outsource your industrial cleaning or need to upgrade your current industrial cleaning, please contact us to speak with a member of our team to get your questions answered and see if we might be able to help you and your facility shine.