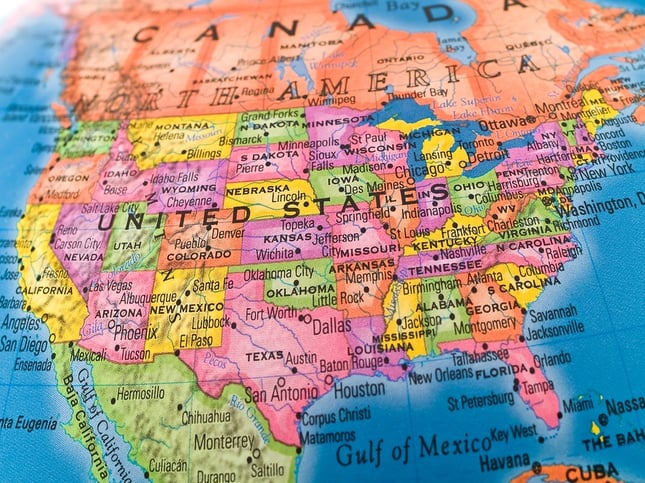 There seems to be no shortage of janitorial companies, yet finding the right company to handle your facility maintenance can seem elusive. Part of this is due to the large number and type of commercial cleaning companies. From the littlest of the little guys to the big guys and everyone in between, how do you know which one is right for you? If you run a larger facility, multiple facilities, have complex needs or you've had janitorial services that were less than spectacular, you might be considering a national janitorial service. Maybe you think bigger is better or that a larger company might be run more professionally, but size isn't going to determine service and there are some pretty solid reasons to steer clear of the national janitorial companies when selecting your next cleaning company.
Do You Want To Be A Priority?
We all have experienced it ourselves—the bigger the company, the less an individual customer is prioritized. This is so often the case with national janitorial companies. It isn't malicious, but rather the nature or large, publicly held corporations. Corporations legally owe a fiduciary duty to their shareholders. This can often translate into maximizing profits at the expense of individual customers. This works just fine in a number of areas, however, cleaning services are so service dependent, so personal, that this structure isn't going to be the best for you the customer. Even if locally you are a very large, important 'big fish,' in the national pond, there are simply always more places to fish from. So getting premium service and responsiveness can be elusive. Additionally, it is often the case that national janitorial companies don't have the agility to quickly shift services with the needs of their customers. The right sized and staffed local, Michigan based commercial cleaning company is more likely to be able to customize services to the individual needs of your facility. And a much smaller business area means a smaller pond to fish from making your local building services company substantially more incentivized to keep the customers they have.
Is Accountability & Responsiveness Important to You?
Your building maintenance and janitorial services are critical parts of a well functioning facility. You need a janitorial company that offers a high level of accountability and responsiveness. Unfortunately, national janitorial companies are often slow to react and shift gears making it tougher than it should be to get the individualized service that keeps your facility on track. Responsiveness and accountability can be in short supply in a big, diffused organization and this is one of the most significant drawbacks with a national janitorial provider. All too often with large corporations, determining who is responsible for what can be challenging to say the least. As a Facility Manager, how can you resolve operational issues quickly if you can't get someone to call you back? You and your facility deserve a janitorial services company that is committed to accountability and responsiveness AND working directly with you when something goes off track to get it resolved quickly. With the right Michigan janitorial services company, you are more likely to have a direct line to the people who can partner with you to get the service you need consistently.
Does a Strong Local Economy Matter?
Let's face it, we live in an economy that is increasingly global. When it comes to transactional purchases, like a phone charger, a pack of Band-Aids or a movie download, does it really matter where you get it from? Whether it's a local business or Amazon, chances are you are going to get the very same thing. But when it comes to janitorial services, you are interacting with the company you choose and their people, often daily, for hopefully a very long time. You are building a business relationship, and that means who you partner with matters. Not only is it easier for you to partner with a large local janitorial company on many levels, it is better for our local economy. Sure national cleaning companies employ local cleaners but many other jobs, revenue and taxes head right out of Michigan. When you partner with a local Michigan commercial cleaning company, not only do you and you facility benefit, our whole community does.
Do You Want To Minimize the Impact Of Janitorial Turnover On Your Business?
Creating a dependable, loyal and motivated workforce in a national janitorial can be a struggle. The janitorial industry already suffers from a fairly high turnover, which can certainly impact service, consistency, even security. To attract, hire and retain very good team members, a company needs to have a responsive work environment and a responsive work environment requires real communication throughout all levels of leadership. National janitorial companies just don't do this as well. Certainly, any business can be plagued with people problems, even a local Detroit commercial cleaning company, and yet, local Michigan janitorial companies are more likely to understand that people are the foundation of their business. With local leadership, a local janitorial company can instill a team atmosphere that carries over to their people. And building a strong local relationship helps create a reputation within the available employee pool that helps solid professional cleaning companies attract and retain the best people.
Getting the Janitorial Services Your Facility Requires
If you want effective janitorial services, you have to really know what effective looks like. Whether you opt for the benefits of a local janitorial company or choose a national janitorial company, it is critical that the cleaning company you choose has very good people that are trained to succeed--even better if they have lower than average janitorial turnover. Similarly, any cleaning company you consider must have clear janitorial pricing that is simple and straight forward. This allows you to compare cleaning quotes in a meaningful way to find the best value for you facility. By the same token, any prospective commercial cleaning company should demonstrate an ability to listen to what you need and individualize services around your needs. Also, your janitorial services company must be aware of and operate with all compliance issues within your industry and their own. They should only hire legally with no undocumented workers or illegal subcontracting. Moreover, they must have strong, technology driven quality assurance measures to create reliability through accountability. Likewise, solid janitorial companies will make it very clear exactly who to contact when there is a problem and they will get back to you promptly when a problem arises. Finally, the commercial cleaning company you choose should be committed to delivering effective maintenance and continually earning your business long after the contract has been signed.