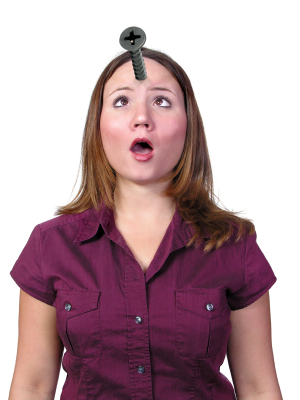 Many cleaning companies play games with their commercial cleaning prices that are aimed at keeping you from getting the quality service that you're paying for. They know that the goal of every facility manager is to get the more bang for your buck, and they take advantage of that by presenting you with
commercial cleaning prices that seem too good to be true
.
Their "secret" to doing this is nothing more than unethical business practices. They may be hiring illegal employees or set on cutting corners in service once they secure you as a client. In other words, those low commercial cleaning prices they're offering are too good to be true, and you'll soon find your facility looking like there's no cleaning service at all or, even worse, you could find
yourself in trouble with the law
for their illegal practices.

So, how can you make sure you're getting honest commercial cleaning prices?
Understand how janitorial pricing works:
This is the best way to know that you're getting a good value is to read up on the various elements that go into determining commercial cleaning prices. You can search Google yourself for helpful articles, where you'll find links to our
complementary janitorial pricing guide
or one of the many
helpful entries on our blog
.
Believe it or not, there are janitorial companies that encourage you to have a look at their books. They have nothing to hide and are willing to go over every single line item with you before securing your business. In this way, you know you're getting what you paid for.
A cleaning company that regularly hires illegal immigrants to save on commercial cleaning prices not only lowers your level of service, but it also puts your
business in danger
if the cleaning company is caught. Your reputation could be ruined.
E-Verify
is your best source for making sure a company is hiring legal employees. In addition to this, make sure that your cleaning company
vets their employees in other ways
as well, like extensive background checks and drug tests.
If you're still unsure about a cleaning company and their commercial cleaning prices, then
ask them for references
. Talking to other facility managers like yourself is always a good idea when you're looking for the best service and value.
It's easy to get screwed by commercial cleaning prices with the many unethical businesses out there. Here at Stathakis, we're dedicated to helping everyone become up to speed in the many factors that go into
janitorial pricing
. This is our industry and we want to keep it fair, honest, and reputable.