Why Is Finding
Cleaning Services Near Me
an Adventure?
"Finding cleaning services near me is a nightmare." "Why can't I find any competent cleaning services near me?" "Finding cleaning services is an adventure!" Does finding a modestly good cleaning service seem to be a daunting task?
Worry no more! Here we are going to explain everything that you need to know about cleaning services, so that you get exactly what you desire next time you ought to look for one. Avoid any of these issues:
Missed trash
Theft
Lack of vacuuming
Unfilled restrooms dispensers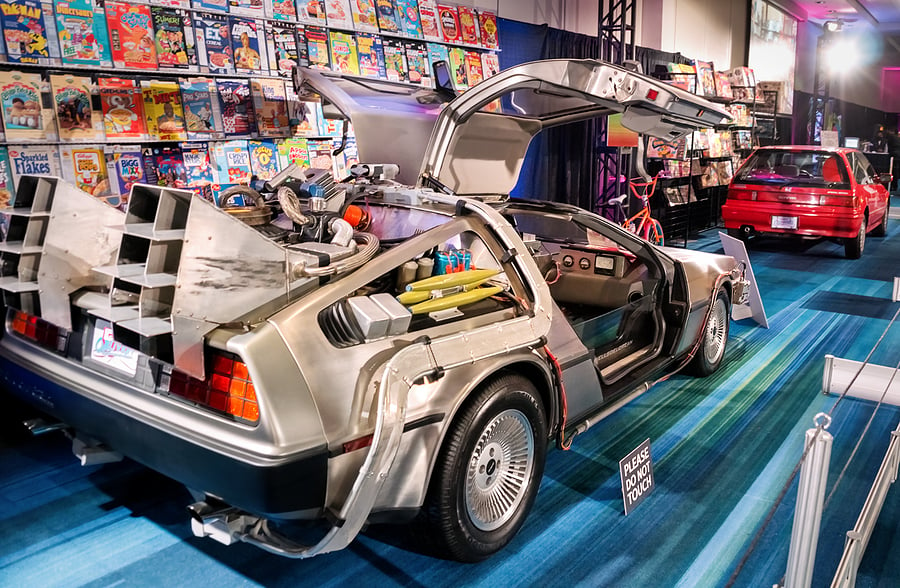 What You Can Expect From a top notch Cleaning Service
Cleaning services are usually catered to a diverse clientele with distinct objectives from one another. For this reason, pricing, services, and other additional considerations are offered when you hire a cleaning company.
In terms of cleaning services, these are some of the most popular solutions you can find that are usually universal to most cleaning services:
Dusting: They will dust all surfaces, including furniture, shelves, window sills, baseboards, and more

Vacuuming and sweeping: Vacuuming and sweeping all floors, including carpets, rugs, hardwood, and tile floors are typically offered by competitive companies

Mopping: Mopping different surfaces is a common situation for most cleaning services

Cleaning bathrooms: This may include cleaning the sink, toilet, shower, bathtub, and mirrors, to mention a few

Kitchen cleaning: This may encompass cleaning the sink, countertops, stovetop, appliances, and furniture

Trash removal: Cleaning services generally take out the trash and recycle—or responsibly dispose any sort of harmful substances that can be found

Deep cleaning: Some premium cleaning services offer deep cleaning, which include cleaning tasks such as cleaning the inside of the oven or fridge, washing windows, cleaning blinds, or even removing grease from old items, or clean hard to reach areas that can be found
What You Can Expect From a Cleaning Service in an Industrial Context
What if you need to clean a school, hospital, office, or even a factory? If this resonates with you, chances are you might be in the need of a company that does janitorial and specialty services.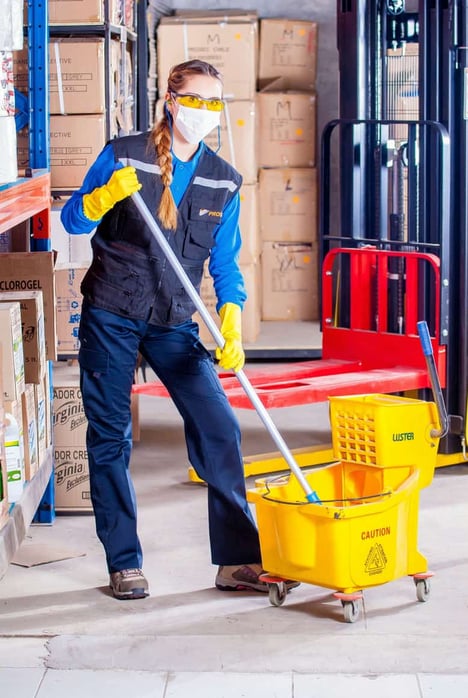 These companies usually offer other cleaning services, that consist of the following:
Industrial cleaning: Disposal of hazardous materials, and deep cleaning of machinery and diverse surfaces, are all services that involve places like industrial buildings, manufacturing facilities, warehouses, and even automotive facilities

Office cleaning: Break rooms, floors, restrooms, and offices are places that are prone to becoming dirty. Your cleaning services should be able to deal with these settings expeditiously.

Medical cleaning: Dangerous waste material disposal, deep cleaning of surgical rooms under strict protocols of safety, and other standard cleaning procedures are duties that high-value companies extend

Educational facilities: Schools and other similar educational places where there are many children are prone to becoming unclean. Good cleaning services should perform several janitorial duties such as cafeteria table, restroom, and classroom sanitization.
How to Find the Right Cleaning Service Near Me
We know how hard it can be to find a company that adapts to your needs. Nevertheless, here we share some quick tips you can apply to find your match with ease:
Determine your cleaning needs: Have you really thought about what you want out of your service? Before you start looking for a cleaning service, decide what type of cleaning you need. Do you need a one-time cleaning, regular weekly or monthly cleaning, or deep cleaning?

Ask for referrals: Ask friends, family, or colleagues for recommendations for a cleaning service. Referrals from people you trust can help you find a reliable and high-quality cleaning service.

Do some Online research: Look up cleaning services in your area, and check their websites and social media pages. Pro tip: Look for customer reviews and ratings on different platforms

Credentials are a must: Double-check that the service you are pondering has both a license and an insurance policy. If any accidents or damages during the cleaning process take place, being insured will help you. Some well-known credentials are ISSA credentials, such as CIMS-GB.

Ask for a quote: Contact the company so that you ask for their service rates. Make sure it includes all the services you need and that there are no hidden fees. If the scope of your needs is large, do make sure you read any fine print.

Ask about their processes: Ask them about their cleaning process, including what products and equipment they use, and how they ensure a thorough cleaning.
Different Types of
Cleaning Services
"Mom and Pop" cleaning services: They cover the basics. They are usually aimed at small businesses.

Mid-sized

, local janitorial services: They go from the "Mom and Pop" scale all the way to those SMEs and companies that are under those worth around the million-dollar vicinity

National janitorial services: They are mostly for very large companies that demand strict safety protocols and extensive cleaning services
Benefits of Having a Local Cleaning Service
Customized service: When you keep it local, smaller businesses can sometimes provide more personalized and tailored services. They are often more willing to work with you to meet your specific needs and preferences.

Quick response time: Efficient cleaning services tend to respond quickly to your demands. Provided their logistics are favorable, you can be provided same-day or next-day cleaning services right away.

Support local businesses: By choosing a local cleaning service, you are supporting a small business in your community. This helps the creation of jobs and stimulates the local economy.

Familiarity with the area: A cleaning service company that is familiar with the area frequently understands the local climate, traffic, and other factors that may affect your cleaning needs

Building a relationship: When you work with a local cleaning service, you can build a relationship with the cleaners. This can lead to better communication, trust, and reliability over time.

Environmentally friendly: Closeness is a good friend of the environment! Most likely, local companies use fewer resources to travel to your location. This helps reduce carbon footprint and foster sustainable practices.
Conclusion
Going on your favorite internet search engine and typing "cleaning services near me" does not need to be an adventure if you do your homework properly.
Are you tired of hearing complaints about your office cleaning service? Let Stathakis take the hassle out of maintaining a clean and healthy workplace for your employees. With our expert commercial cleaning services, you can rest assured that your office will always look its best.
Contact us today to schedule a consultation and experience the Stathakis difference for yourself. Don't let cleaning complaints pile up any longer - trust Stathakis for all your commercial cleaning needs.