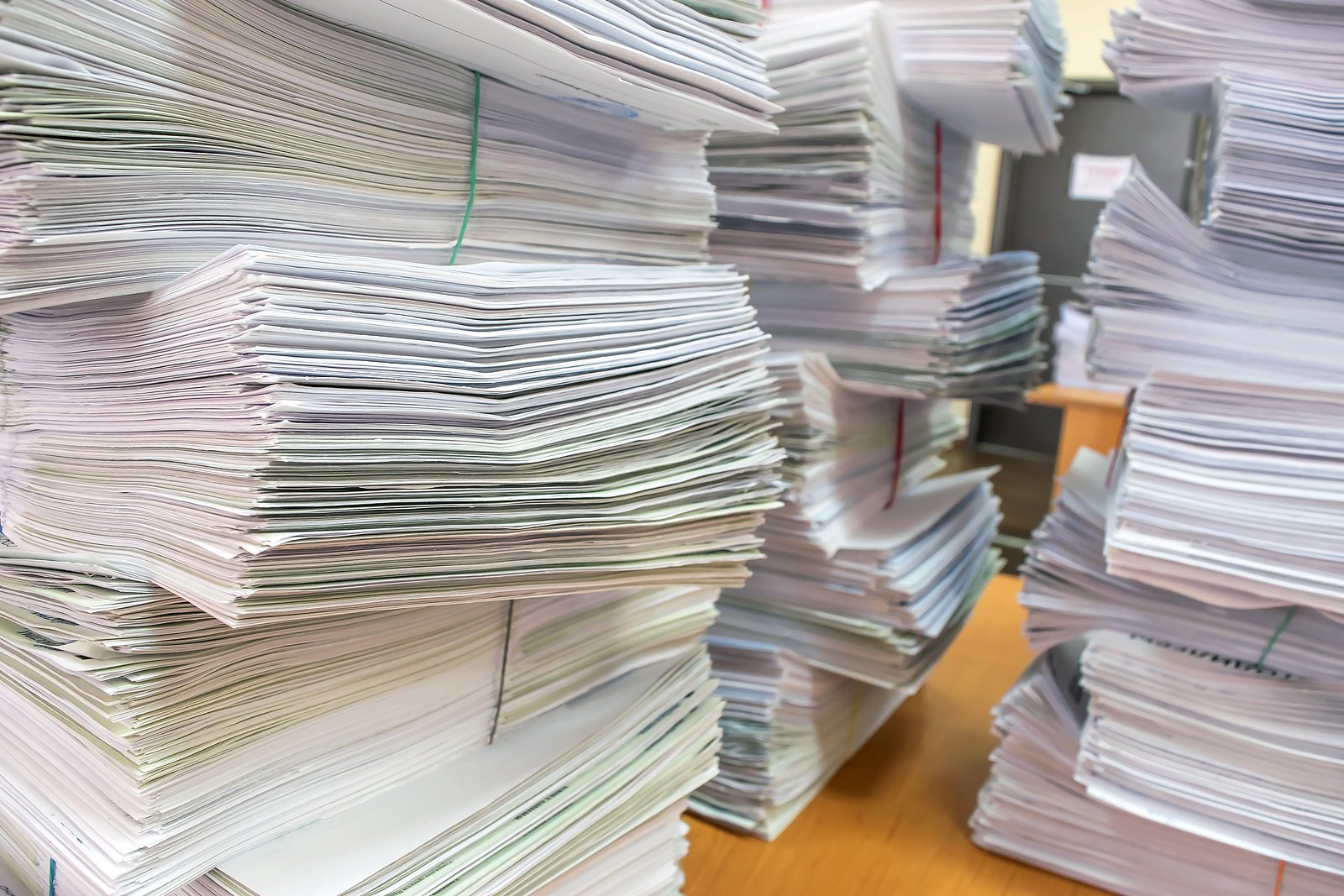 Is a Constant Influx Of Complaints Piling Up?
When your inbox is bombarded by complaints about cleaning, cleaning that has not been finished and restrooms that haven't been cleaned properly, it's a pretty good indication that you have a problem with your commercial office cleaning company. As Facility Manager, you likely outsourced your cleaning to what you thought was a professional office cleaning company so that you wouldn't have to deal with such problems, not to make them more frequent. If it seems like your office cleaning company has been asleep at the wheel, and your inbox is a steady stream of grievances against your office cleaning company, it is time to find a real solution.
How To Tell If Your Commercial Cleaning Company Is A Mess In Itself
Are unclean restrooms and low performance noticeably reducing the quality of service in your facility? The problem could be related to the turnover rate of your professional cleaning service provider. If your commercial office cleaning services have a constant influx of new staff replacing more experienced staff, you'll find that the quality of your office cleaning is reduced significantly. It takes time to train new employees and even longer for them to become acquainted with your facility and its specific needs. The most effective commercial cleaning company is proactive rather than reactive. A proactive office cleaning service will perform inspections regularly to keep an eye on their own people. Further, if they see a trend of poor service as a result of high turnover, poor training or poor fit, they will take steps to address the problem before it becomes an ongoing issue. The most effective cleaning companies in the industry have solid communication skills to address problems.
Where Office Cleaning Companies Go Off Track
Some Detroit office cleaning companies are just after your money with little thought to excelling at service, but typically, the common problems of cleaning come down to a lack of systems in place to assure quality rather than a lack of good intentions. Being a professional in the office cleaning industry is no easier than any other business and as such should never be left to the inexperienced. Still, startup costs of office cleaning can be on the lower end, creating the overcrowded marketplace you are bound to see when looking for such a company. Still, office cleaning requires no less skill or care. Partnering with inexperienced office cleaning companies will almost always yield the same result. You will get unclear pricing as they are still learning to accurately price their services, inconsistent results, high turnover, poorly trained employees and a lack of communication. Every cleaning company has been there but the more experienced among them have already worked these kinks out.
Finding the Office Cleaning Company That Really Stacks Up
When company after commercial cleaning company delivers consistently poor levels of service, it can feel like they are all the same. In reality, however, they are not. In fact, there are a number of quality commercial cleaning companies that consistently deliver the highest levels of service. So, what is the trick to finding office janitorial service that measure up to what your facility needs? First, you have to look for value over cost. Naturally, you don't want to over pay for your cleaning service and you have budgets to meet, however, no amount of cost savings can make up for a company that simply isn't doing the job. Second, the most effective and most professional Michigan office cleaning services should have procedures, processes and systems in place to assure effective, consistent, responsive office cleaning service, including:
Regular inspections of janitorial and commercial cleaning services in your facility
A thorough understanding of the security needs of your facility as well as a clear, well documented employee screening and training system
A comprehensive Green cleaning solution that fits in your facility
A complete system and set of procedures to make sure your cleaning service is meeting its commitments
The ISSA's CIMS certification or another relevant industry accreditation to demonstrate a commitment to a high level of service
The manpower to meet your changing needs
Solid communication skills to address problems and changes as they come up
When Is It Time to Sack Your Office Cleaning Company & Start Over?
If your office cleaning service isn't meeting their commitments or just generally causing headaches in your facility, it is time to make a choice. One path you could follow is to sit down with your current service provider and rework your contract so that you can get your cleaning plan back where it is supposed to be. This usually works best with companies that started with a quality service and slowly went off track. However, if you have been unsatisfied with the performance of your office cleaning company for some time now and you have already communicated that with little or no change in service, it is time to find a new company. Finding the right company for your facility to ensure a consistent level of service is probably the smartest decision you can make for your facility.
Finding an Office Cleaning Company That Will Deliver
If you have gotten this far then you have decided it is time to start from the top and partner with a new commercial cleaning company. As such, you must be wondering, "how do I find an office cleaning company that fits the needs of my facility, my budget and will help me avoid frequent complaints I am getting about facility cleaning?" The process of finding a new cleaning company can be daunting, especially because there are so many cleaning companies that come in all different types and sizes. You have everything from your national janitorial companies to your mom and pop cleaning services, and everyone in between. Sure, you can ask around, check references and do the due diligence it takes to weed out the fakers but that all takes time, the one thing we are pretty sure you don't have enough of. If you are anticipating a changing of the guard with your office cleaners, you should know about the ISSA's CIMS or Certified Industry Management Standard. The CIMS accreditation is an industry specific certification wherein the research needed to vet prospective cleaning companies has been done for you. Looking for this certification can help you find the partner that will provide a high level of service in your facility and help cut down on the number of complaints that you have been getting.
The best way to make sure that your office cleaning delivers is to have a professional, effective, and most importantly responsive Detroit office cleaning and janitorial company. Here at Stathakis, we work with all types of businesses to keep their workplaces clean and healthy. We utilize industry best practices to offer our customers an exceptional level of service. We also understand that the people that clean your facility are as important as how they clean your facility. As such, we go well beyond industry requirements when it comes to screening, hiring and training our teams. Can we help you? If you would like to learn how we help Facility Managers just like you with effective janitorial services all while staying on budget, please contact us at (800) 278-1884.
Stathakis proudly serves the Southeastern businesses of Ann Arbor, including Detroit, Royal Oak, Farmington Hills, Downriver, Farmington, Dearborn, Livonia, Troy, Auburn Hills, Novi, and Plymouth.