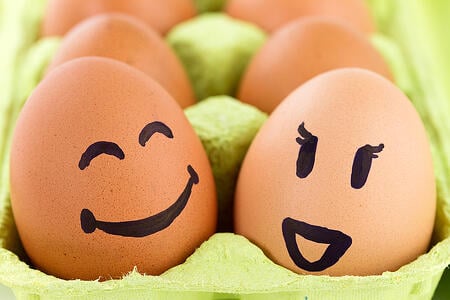 Can a restroom cleaning service make your employees happier? The short answer is yes. While it might surprise you, restroom cleaning can be a big issue in your facilities. In fact, it's the #1 and #2 issue with most employees. All kidding aside, dirty office bathrooms are a moral killer.
Maybe you have put a current employee in charge of keeping the office bathrooms clean. Or perhaps you have a bit of a game of chicken going on over who is responsible for cleaning your employee restrooms. Maybe your current cleaning service just isn't getting the job done. Or perhaps your facility restrooms are going essentially uncleaned altogether. If any of these scenarios sound familiar, you might be in danger of letting your facility facilities dampen employee engagement and performance and even cost you some of your best people.
Dirty Restrooms = Sick Employees = Increased Absenteeism
Besides being gross to look at and nasty to smell, dirty office bathrooms can actually make people sick. If your bathrooms are not cleaned regularly, disease-causing germs can easily pass from one employee to the next. Whether it is a stomach bug, a cold or this season's flu, clean restrooms can be a first line of defense for disease transmission between employees. Bathrooms are a high traffic area in your business with many touch points. Touch points are those areas that see many, many hands over the course of an average day. Regular restroom cleaning and restroom sanitation mean those areas get cleaned and disinfected more frequently cutting down on their germ load and safeguarding employee health. Reduced germs lead to fewer colds, flus and more and reduces absenteeism.
Unclean Restrooms Can Lead to Unmotivated Workers
While there are people who will always perform at their potential and those who never will, most people take their cues from fellow employees, management and their surroundings. When restrooms or other work areas are left unmaintained, it sends the message that phoning it in or good enough is acceptable. A day here or there when the trash threatens to overflow or the bathrooms look scary isn't a deal breaker but too many of these days and morale will suffer. In time, you may find that your top performers go elsewhere to companies that seems to put care and effort into all parts of their business. Your remaining employees, the ones that don't leave, will likely model an attitude of apathy that is bad for business.
Unmaintained Restrooms Could Result in Higher Turnover
Look, dirty bathrooms certainly aren't the first reason an employee leaves your employment but they do matter. If you have an employee charged with keeping the restrooms clean who was hired for other duties, that person is likely going to keep an eye out for a position that doesn't include bathroom duty. And if your restrooms are going uncleaned, your team might be face with seeing a real manifestation of shrinking budgets or management unawareness up close and personal several times each day. Employees will rate their overall satisfaction with their jobs significantly
Keep Your Building Clean and Your Employees Happy
Clean bathrooms and the overall well maintained appearance of your building is an important part of setting the right tone and sending the right message. When it comes to restroom sanitation, using a professional janitorial company is best. Let your employees focus on their own jobs and let an outside pro clean your restrooms. Finding the right Michigan cleaning company will help your facility run smoothly and keep your office restrooms from becoming the scariest place in the building. Help keep your team motivated, retain your best people and reduce absenteeism with the simple but necessary step of clean office restrooms and a well-maintained facility.