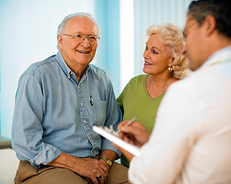 HCAHPS is important tool which is used for obtaining feedback from patients on their overall hospital experience. HCAHPS stands for Hospital Consumer Assessment of Healthcare Providers. Data which is derived from the assessment helps you to compare different hospitals on their quality of care provided to their patients. The HCAHPS survey asks patients to answer questions related to ten topics. The assessment asks patients about their experiences with medical, surgical, or maternity care during their stay in the hospital.
All hospitals use the same survey questionnaire and data collection procedures which are later posted on website.
How often did nurses communicate well with patients?
How often did doctors communicate well with patients?
How often did patients receive help quickly from hospital staff?
How often was patients' pain well controlled?
How often did staff explain about medicines before giving them to patients?
How often patients' rooms and bathrooms were kept clean?
How often was the area around patients' rooms quiet at night?
Were patients given information about what to do during their recovery at home?
How do patients rate the hospital?
Would patients recommend the hospital to friends and family?
So how is your medical cleaning service related to your HCAHPS Score?
However, one little question that you don't want to worry about, "During your hospital stay, how often your room and bathroom were kept clean?" On the surface it seems to have little to do with the care given by Doctors, Nurses, and other healthcare professionals. However, this is an important reason why medical cleaning services can help you improve your HCAHPS score.
Patients seem to judge their overall care by the impression made on them by the facility and that why an entire section of the survey is dedicated to the "cleanliness of the hospital environment."
Failure to maintain cleanliness in hospitals can make or break a patient's prospective about a hospital. Would you recommend a hospital to your friends and family that does not meet basic patients needs a clean room and bathroom? This will affect front line health care workers as well, as even they can contract harmful diseases if cleanliness in not maintained. In a hospital doctors and nurses helps patients to get better by putting their lives on the line. What will happen if they started falling sick at work? it's a scary thought isn't it.
If your cleaning is outsourced, choosing the right cleaning service is the key to making sure your cleaning scores are coming back satisfactory. According to a new Press Ganey report, the top 25% of U.S. hospitals with the highest scores on the Hospital Consumer Assessment of Healthcare Providers and Systems were also the most profitable. People remember what the floor in their room looked liked before they set their feet down. They have come to the hospital to get better and expect a home like experience in not worrying if their room is clean. So hospital cleaning plays a very important role in HCAPHS scores.
Data collected from these questionnaires not only help the patients but also the hospitals to analyze and improve their quality of care. As the assessment gives a better understanding of the patient's prospective on how they rate and what they expect from a health care facility.
Stathakis is a provider of hospital cleaning services in Michigan and helps healthcare systems in the "cleanliness of the hosptial envirnment." In addition, Stathakis is a ISSA CIMS-GB certified janitorial company and has been providing business cleaning services for over 35 years. CIMS assures our customers that our processes are among the industries best. The "Green Building" (GB)*** part of the certification symbolizes our capability to assist our customers in achieving a greener clean, in addition to earning LEED-EBOM points.
WEB SOURCES:
APA: Medicare Hospital Compare Information for Consumers-Patients ... (n.d.). Retrieved from http://hospitalcompare.hhs.gov/staticpages/for-consumers/hcahps/data-collection.
aspx