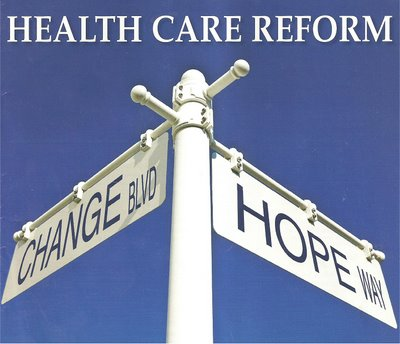 With healthcare reform just around the corner and medical costs climbing higher and higher every day, the future of healthcare lies in lowering expenses and passing on the savings to the consumer in order to maintain affordability. How is one to successfully do this, however, with out compromising value? One answer is through outsourcing medical office cleaning services. It's an ideal way to successfully cut costs while improving the quality of service and overall cleanliness of your medical facility.

Experienced medical cleaning services can provide you with the following:
An expertise in their field that exceeds the knowledge of your office staff and/or healthcare system. Medical cleaning is an extensive job that can make or break your patients overall experience and impact your facilities HCAHPS scores. It's a job best left to well-trained experts like you can find here at Stathakis.

A willingness to do the job and take full responsibility for your medical cleaning. Your doctors and office staff should be concentrating on their patient's care and needs, not worrying if the restroom needs to be restocked or if the floors are clean. Medical cleaning services are there to do the job and never let medical cleaning become a worry or inconvenience to you.

The proper service to meet your needs. Experienced and certified medical office cleaning services will work with you from the start to develop a service plan that efficiently meets your needs without compromising the quality of service you're accustomed to. With their experience in medical facility cleaning, (for your competitors and facilities outside your system), the right company already knows exactly how to clean and maintain a medical environment.

A lower cost and better value than in-house solutions. When you outsource medical office cleaning services, our staff comes to you fully trained in the field and with a full understanding of the importance of keeping a medical facility clean. Furthermore, we take on the burden of inspection and payroll. All this ups the quality of your service while still maintaining a lower cost than hiring someone in-house.

A staff trained for safety and hospital compliance. Outsourcing medical office cleaning services puts the worry and responsibility of regulatory issues on the medical cleaning service. With their experience in the field it's no problem for them in keeping up-to-date on the various changes in medical cleaning and sanitation. For example, our staff is trained to meet the safety compliances of OSHA, HIPPA, & Bloodborne Pathogens.
The point is, the future of healthcare hangs on delivering the best value without sacrificing patient care. Outsourcing medical office cleaning services to the company with a low, responsible, price plan and year of experience in the field is a sensible solution to achieve this challenging goal.