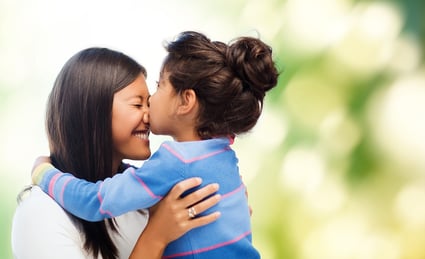 Green cleaning and cleaning for health used to be mutually exclusive goals. Old green cleaning formulas were seen as less effective than traditional chemical formulas. They were safer but just didn't work as well so you either got a better clean with more exposure to dangerous chemicals or a less effective cleaning delivered in a safer way. Green cleaning long had a stigma associated with it that it was less effective forcing companies and facility managers to have to choose between two not so great choices, either of which puts people's health in danger. Green cleaning limited exposure to harsh chemicals and protected indoor air quality but often failed to eliminate disease-causing germs. Harsher cleaning products and methods got rid of germs but were far harder on indoor air quality and presented safety and safe storage and disposal issues. Green cleaning has come a long way in the last ten years and at last, you can have green cleaning that promotes health, a real clean and environmental responsibility.
How Green Cleaning Has Been Revolutionized
Green cleaning is safe, effective and often costs the same or pretty close to older conventional cleaning methods. Today's green cleaning combines tools, equipment, products and training that all offer green or greener alternatives. Today's synergistic chemical formulations are far superior to earlier environmentally safe formulas. High Performance Cleaning Equipment is also an integral part of any serious green cleaning program.
The most professional, experienced Michigan commercial cleaning companies utilize green cleaning innovations like no-touch cleaning systems, HEPA filter backpack vacuums, color coded micro fiber rags and spray-and-vac equipment. With HEPA filtration vacuums it is estimated that indoor air can be significantly improved as HEPA multi-filtration backpack vacuuming is estimated to remove 99% of allergens. Microfiber cloths and flat mop technology offer an extremely effective means of removing dust, allergens and bacteria from surfaces without the use of harsh using chemicals while also reducing the likelihood of cross-contamination.
Water conservation is an important component of sustainability and conservation so any technology that reduces the use of water while still cleaning for health is a better choice. Flat-mopping technology in conjunction with controlled dispensing systems carefully controls the use of both water and solutions while still delivering results. Additionally, low-moisture vacuum systems like the Whittaker method use less water and less product achieving a greener clean and extend the life of your carpets among other benefits. These advanced cleaning systems use automatic chemical measuring and what amounts to an indoor pressure washer with a powerful wet vacuum to deliver a powerful, effective, green clean.
How Modern Green Cleaning Saves You Money
These modern cleaning tools permit your Michigan janitorial and maintenance company to clean approximately 50% more effectively in nearly half the time. In this way, your commercial cleaning company can clean more in less time with less product, thereby focusing on cleaning for health and green cleaning while staying on budget.
The most professional, reputable and experienced building maintenance companies have integrated advanced green chemistry and cleaning technology to bring develop industry best practices that you benefit from. You get a superior green clean without having to invest in the newest, latest and greatest equipment, not to mention servicing and replacing said equipment. You get a well-trained janitorial team without having to keep up with the latest industry regulation and OSHA requirements. This all saves you time and money without compromising the quality of your facility maintenance.
Your Future Is Bright With Effective, Affordable Green Cleaning
By bringing all of the green cleaning elements together, equipment, technologies, products, methods and training, the best Michigan commercial cleaning companies provide you and your facility with an innovative, environmentally-friendly, science-based cleaning system that puts health first. Going green is not just limited to better cleaning products, or even equipment but also focuses on the optimum utilization of resources. Not only does using less benefit the plant, it saves you money. The challenge when it comes to commercial cleaning is finding a cleaning company that sees green cleaning as more than just another business buzz word.
Finding a Commercial Cleaning Company With a Solid Commitment to Green Cleaning
Finding a commercial cleaning company with a solid commitment to green cleaning can be challenging. All too often green cleaning is just another buzzword rather than a firm commitment to industry best practices and doing it better. There are a few shortcuts to contracting with a janitorial services that will deliver on their promises to you with a green clean and focus on cleaning for health. One is referrals from other Facility Managers you trust and the other is CIMS certification. CIMS is an industry certification that means an independent examiner has audited a commercial cleaning company to verify that they have all these practices in place. Knowing which companies are CIMS-GB certified costs you as a Facilities Manager nothing and can save you hours of time and lots of money.
The Bottom Line on Green Cleaning
The bottom line on green cleaning is that we all want to protect the environment and do our part but we don't want to do it at the cost of health and a truly clean environment, we also don't want it to cost significantly more. With rapidly advancing cleaning technology, you can get a green clean that still offers an effective clean and you can do it all within your budget requirements if you go with the most professional, reputable Michigan commercial cleaning contractors.