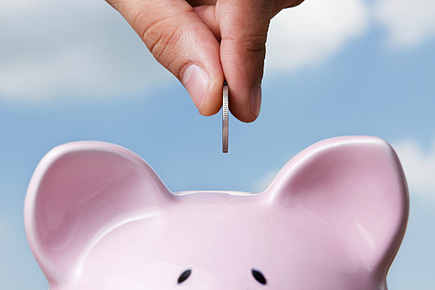 When you are looking to hire Michigan Janitorial services, finding the right provider to care for your facilities is critical. As a Facility Manager, you want to be able to focus on running your business and you can find a janitorial service that you can count on to deliver quality service at fair, responsible commercial cleaning prices. When you are looking for a reputable, high performing janitorial company, your first goal should be to find a janitorial service that will deliver the level of service you need and your second goal should be to find those services at a fair and affordable price. Getting the best value for your money is a goal of every Facility Manager and no more so than today with growing economic doubts, slow recovery and razor thin budgets.
Many people operate by the maxim, "you get what you pay for" but this isn't always accurate when it comes to janitorial pricing. Reach out to five janitorial companies and you'll likely get five very different quotes. Adding to the pricing confusion is the fact that the way most janitorial companies construct their estimates makes it very difficult to compare quotes to figure out which is the better deal. Sure, one quote will come in the lowest but if it isn't spelled out clearly, it may include significantly fewer services than more mid level quotes. Likewise, the highest janitorial quote isn't necessarily going to include the most services or the best quality. As a Facilities Manager, it can leave you feeling less like you are comparing apples to oranges and more like you are comparing apples to hot dogs! How many Facility Mangers have thrown up their hands and just picked a company on instinct? It's okay to use your instinct to guide your selection of janitorial contractors. In fact, your instincts are often right, yet, you also deserve janitorial pricing transparency so that you can let your brain guide your gut.
Getting transparent janitorial pricing is also critical because your situation and needs may change. If you add tenants or complete a renovation, you may need to add services to your existing plan in order to keep your building in great shape. If you already have a clear quote, you will be able to easily calculate those costs. On the other hand, you may be required to cut back on your janitorial budget and if you have Open-Book Pricing, you and your janitorial contractor can go through and make some livable service cuts that will get you to the numbers you need. If your Michigan Janitorial service contractor gives you a quote that is little more than a number on a page, understand that neither of you will have a true measure of success and negotiating any changes to service will be prolonged and painful.
Janitorial pricing does not have to be so complicated. It's really not as complex as some janitorial contractors might suggest. Still, before you sit down with a prospective cleaning company, it can help to know what to expect before they present their janitorial services pricing bid to you. These five categories should be an important part of how prices are determined:
▪ Labor
This portion makes up the largest percentage of pricing. It covers wages, hours worked, etc.
▪ Pay Roll
Janitorial pricing accounts for taxes, benefits, and the like that are necessary to run an ethical and credible business.
▪ Direct Costs
Covers the cost of cleaning materials, equipment, restroom supplies, uniforms, etc.
▪ Overhead Services
The costs related to quality control and operating, organizing, and maintaining your cleaning service are covered in this category.
▪ Profit
Your janitorial services pricing should outline, up front to you, a fair profit margin that keeps your cleaning company in good standing and your facility looking its best.
Any janitorial company that wants your business will understand that as a businessperson, you need clear, consistent, accurate pricing information. After you have determined that a perspective janitorial company:
Finds, screens, trains and manages great people
Have the systems & procedures to guarantee good service
Is a leader in their field,
You will want to understand their pricing, how else can you compare your choices and pick the best janitorial company for the job? Don't leave it to luck when finding and hiring your Michigan janitorial company. Arm yourself with the facts to help you make the best decision and find the high quality, affordable janitorial service you deserve.