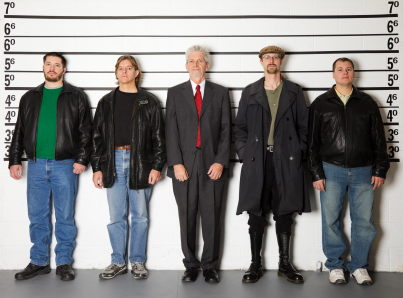 Do you remember the movie Multiplicity with Michael Keaton? In the film, Michael Keaton's character plays a busy man who has himself cloned in order to manage the responsibilities and time required by his job. I'm betting that there are quite a few Facility Managers who wish they could clone themselves if for no other reason than to have an extra them to watch over their buildings at night. Of course, in the movie the cloning got out of control with each subsequent copy veering from the original. As a Facilities Manager, you simply cannot be in your building 24/7 and the stuff of science fiction offers no help in the present. So, what can you do as a Facilities Manager to feel secure about your commercial cleaning services in your building at night?
Trust Is a Feeling Built Upon Evidence
The commercial cleaning crew is vital to your building's security, and these individuals are a representation of your facilities' staff. The people that make up your commercial cleaning crew have keys to nearly your entire facility. There is a huge trust factor involved with the cleaning of your facility each night. Trust is critical but trust isn't some ephemeral feeling not grounded in real data and information. Trust is a feeling built upon evidence. Just like you would not trust your children under the care of someone you did not have evidence was trustworthy, you shouldn't trust your building and livelihood to an individual or commercial cleaning company without a proven, demonstrable record of trustworthiness.
Your Commercial Cleaning Services Must Prove They Deserve Your Trust
How can your commercial cleaning company demonstrate their trustworthiness and help you feel secure about who is in your building at night? Well, since trust comes from evidence of best practices, here are some simple steps to help assure that you can feel safe at night in the security of your building:
1. Background Checks of All Commercial Cleaning People
Make sure that your Commercial Cleaning Service runs background checks on all crew members. You don't want convicted felons entrusted with the keys to your building while freely roaming your facility when no one else is there. It is not unreasonable to request that your Commercial Cleaning Service provide you with a copy of background checks before new personnel are allowed in your building.
2. Drug Testing of the People Working In Your Building Must Be Mandatory
This seems like a simple one, however there are a lot of Commercial Cleaning Services that look at drug testing as an unnecessary expense. In cutting corners, they are knowingly putting your entire facility at risk to save a few bucks. It is a short-term, shortsighted mistake that can cost you big down the road. Drug testing is very important and should be addressed before awarding the contract and it should be reiterated from time to time. Again, while specific testing information might be private, a reputable commercial cleaning service should be able to provide you with evidence of their drug testing procedures including names of service and testing providers they utilize.
3. Communication & Non-English Speaking Persons
It is not uncommon in the cleaning industry to employee people who are not yet fluent in English though this can pose some risk when it comes to your facilities. If your contractor is utilizing team members who are not fluent, they should have an interpreter on the crew to communicate urgent and non-urgent issues effectively. We have talked to many frustrated Facilities Managers who struggle with effectively communicating to the Cleaning Crew because of language barriers. This can also pose a safety risk in your building as there is no way to clearly communicate hazards/emergencies to people who work in your building. If there are non-English speaking crew members, then your Commercial Cleaning Service need to provide bilingual training and safety materials to the staff. There also needs to be a way for people working late in your building to communicate to those individuals.
4. Bonded & Insured, Just In Case
Just in case something does go wrong, make sure that your Commercial Cleaning Service is fully bonded/insured. Just remember, bonds are not insurance and don't automatically reimburse you for any loss that you might have incurred from theft. Most bonds are conditional on getting a conviction on the guilty party and/or recovering the goods. It is prudent to require a $5,000,000 umbrella policy to make sure that they have enough coverage for any loss that could occur in your building.
Trust is earned but even where deserved, sometimes trust is broken. There is no way to make sure there is never an issue, but taking these measures gives you evidence of best practices which in turn gives you reason to trust. Beyond these fail-safes, the best protection is good common sense and openly communicating to your Commercial Cleaning Service. If there is something that doesn't seem right, it should be brought to the Service Representative's attention and immediately resolved. If you keep asking for information and they keep stalling on or are unwilling to provide the information you need, that is a red flag.
A sound and experienced commercial cleaning company will work closely with you as a Facilities Manager to feel confident that the people in your building at night are trustworthy and caring for your facilities the way you would. If you are not getting that attention or evidence of best practices, it may be time to start looking for a commercial cleaning service that understands how critical trust is.