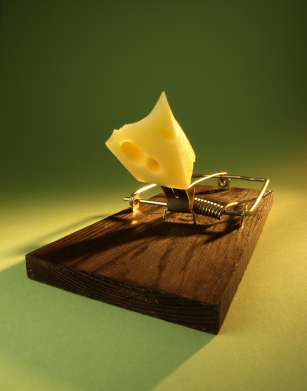 With the auto industry and our state economy struggling these past few years, there's been many displaced people in the Michigan workforce. This situation has created a "buyer beware" mentality when it comes to hiring
cleaning services in Michigan
. That is, the economic situation has resulted in new company start ups popping up at record levels. Many people have opted to go into the janitorial service industry, because of the low barriers to entry. The truth is, however, that in a commercial setting this job takes much, much more that just a mop bucket and a vacuum cleaner. We're here to help you understand what it takes to effectively deliver
cleaning services in Michigan
.
First, you should assess what your building needs. A small start up may be overwhelmed if you have a medium sized or larger facility, especially as they pick up more clients. An established mid-sized cleaning company may be the best fit for your building.
Do you need more than just cleaning done? Many
cleaning services in Michigan
offer
building maintenance
as well, so keep that option in mind.
What is your environmental policy, or what image do you want your facility to project to the public? Cleaning services in Michigan that are committed to protecting our states environment usually have successful
green cleaning
programs. These environmentally friendly cleaning services are not only better at saving energy through
energy efficient cleaning practices
, but they can also help improve, or add to, your goodwill in the community.
Next, you should thoroughly check out the background of a company to make sure they are responsible. Here are a few things you can do to make sure you're hiring reputable cleaning services in Michigan:
Preferably, ask for a list of other businesses, (similar to your facility), which they service and that are also located in your area. Positive testimonials are perhaps the best way to determine if a company is a responsible and reputable one.
Check out their insurance
Directly from their carrier, you should insist on proof of insurance. The best cleaning services in Michigan should have a $5 million or more insurance umbrella policy.
Only hire cleaning services in Michigan that are ISSA CIMS GB certified. You can find these companies directly on the ISSA website as well as read up on what it means to hold this certification.
Also important is to look for a company that is Michigan based. Everybody in our state wins when help each other out, and cleaning services in Michigan that are local not only
create careers
for fellow Michiganders, but also keep money in our state and local economy. Make sure they perform background checks and hire legal workers as well. The employees of any cleaning services in Michigan often have access to an entire facility, and it's important you know that you can trust
who is in your building at night
.