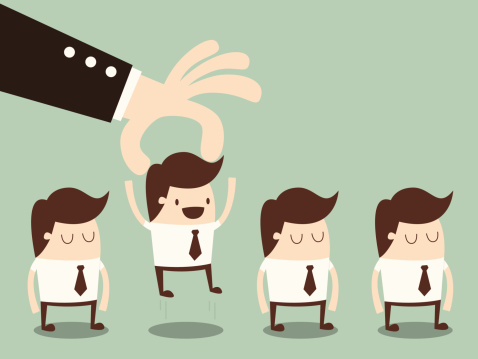 Recently I sat in on a meeting with a team who began arguing over who took credit for what. After a few moments, I felt like people in the room were positioning themselves in front of others. Whose idea it was, who worked harder, who did more—who cares! At the point of almost feeling uncomfortable, I told them that ultimately the credit goes to the team and I didn't really care so much about individual accomplishments. I told them that I refuse to choose one person over the other so I choose everyone or no one at all.
Look, this is not to imply that individual efforts should not be rewarded. They should be and they are. But the reality is that teams are built around all of their members and not just an individual or two, no matter how good they might be. Try running a successful business with just a few star players and you'll quickly realize that without all of the important roles on a team filled, you're never going to rack up the wins or the records. Grandstanding and showboating might serve to make a star player look good or feel good, but it will never win the game.
What wins the game? Teamwork goes a long way, but the phrase gets bounced around so much without people actually taking a moment to really consider what it means. Teamwork is the cooperative and coordinated effort on the part of a group of people acting together as a team in the interests of a common goal. Look at the words: cooperative, coordinated, together, common, group-- nowhere do I see individual, me, I alone.
As a leader, my job is to define where we are going and put together the plan that gets us there. Do you want to be a rising star, an MVP, an up and comer? Then work in cooperation and coordinate your efforts with your team to advance our common goals. The reality is that as your leader, I have a pretty good idea who does what. When you work harder or do more than others on your team, I see it and I appreciate it. What means the most however is that you steer that effort back to raising up every person on your team. That's how we'll win the race because it's a marathon, not a sprint and by the way, it's a marathon that never ends. The only way we make it is by working together and strengthening every team member. We win by continually focusing on the big picture and not just a few snapshots.