Last week I was in Las Vegas attending the BSCAI Annual Convention and the ISSA Tradeshow. As I walked around the tradeshow, I saw stall after stall of the latest and greatest assortment of chemicals and equipment designed for our industry. With promises as big as their price tags, the vast array of options designed to make a cleaning business better was overwhelming.
I had to step back for a moment and consider the real impact any of these offerings would really have on our business. It's easy to get excited about shiny, new equipment and the newest green cleaners, but if it is all designed to put us ahead of our competition we really must first ask the question, what really makes one cleaning company better than another? The answer is quite simple, our people make us better. So anything we do or acquire must be about our people and how we can best support them.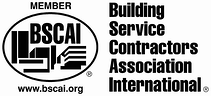 As the Building Service Contractors industry continues to mature, there become fewer and fewer differences between vendors and suppliers. I would guess that end users of Janitorial Services could probably say the same thing about Janitorial Companies. At the end of the day the most important part of our business is how we treat and support our workforce. Everything great about what we do grows from that single directive.
It is often said that the Building Service Contractor Industry is B to B (Business to Business), I say it is P to P (People to People). At the Las Vegas trade show, I had the opportunity to sit down with other business owners from around the country to talk about our industry and where it is headed. Through every conversation the importance of people in our industry continually resonated. Whether the topic was the economy, government healthcare policy, or new industry trends, it always pointed back to how it impacted the millions of employees that make-up the BSC workforce. How many other businesses have such a dependence on their workforce?
At Stathakis we appreciate and support our employees everyday. It is part of our Ubuntu Management Philosophy but more than that, we truly depend on our people to point us in the right direction to greet every tomorrow prepared and ready to do our best.