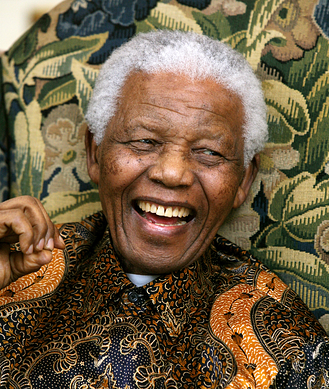 "For to be free is not merely to cast off one's chains, but to live in a way that respects and enhances the freedom of others." --Nelson Mandela
The world lost a great humanitarian this week as we mark the passing of Nelson Mandela (1918-2013). Nelson Mandela will be remembered for his humanity, his local activism against apartheid and his global call for peace. Mandela set a powerful example for peace and he struck an incredible balance between the hard virtues like courage, determination, fortitude and persistence, and the softer virtues, like compassion, humility and connection. Quite simply put, Nelson Mandela was a man who changed our world for the better. I cannot think of a higher compliment as a human.
Here at Stathakis, we also remember Mandela in part for his influence on Ubuntu. Nelson Mandela didn't need to write books or lecture on Ubuntu to have such great influence on Ubuntu. He was Ubuntu, he embodied the best of Ubuntu and lived his life in such a way. Ubuntu comes from the culture in which Mandela was born and has been captured in the phrase "I am because we are." Mandela fought apartheid from within prison for twenty-seven years, securing his freedom only when his fellow South Africans could likewise claim it--the very embodiment of "I am because we are."
Mandela did not eschew personal or individual aims, yet he believed that true enrichment naturally aligns with the responsibility to uplift and contribute to the growth of one's community. This idea has been a driving force here at Stathakis, the idea that when one among us wins, we all do. Mandela knew that through Ubuntu, people could be empowered to do incredible things. He understood that to earn respect you must first give it. Mandela's message of unity, community and humanity has always been in step with Ubuntu and his noble life offers a tremendous lesson to us all.