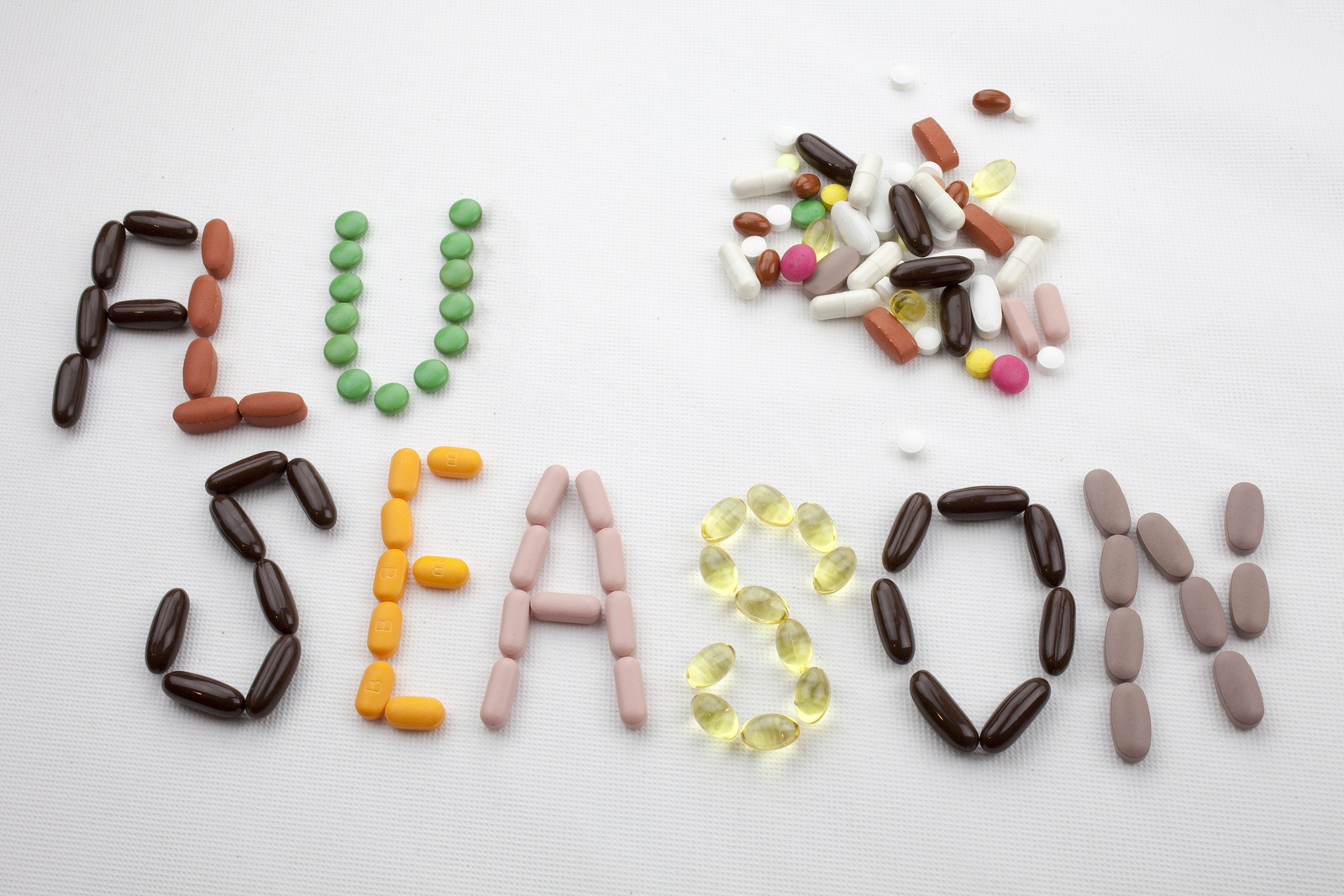 It is that time of year again. The beginning of the cold and flu ramps up threatening to leave your team a combination of the walking wounded and terrified germaphobes hoping not to get sick. While most of us recover, colds and flus can be serious business for the very young, the very old and those people who are already healthy compromised. Not only do colds and flus spell disaster for people and their noses, chests and stomachs, they can spell disaster for your bottom line.
If your commercial cleaning service isn't on the ball, you're about to have an office full of sick people rather than a case here and there. Poor cleaning processes and practices coupled with employees not properly washing their hands can quickly make any building into a nexus of contagion. And the rates of infection increase exponentially. The more people get sick, the more they can spread disease-causing germs around getting others ill. So, what should you and your employees be doing to protect themselves and how can your Detroit janitorial company do to help keep infection rates down in your facility?
You Are The First & Best Defense Against Office Illness
The first and often most effective step you can take to protect your employees health is to encourage them never to come to work sick. Coming to work sick will only result in an upward trend in absenteeism reducing work output, not increasing it. Another step you as the Facility Manager can take is to remind your employees of how to correctly wash their hands. Even posting guidelines is shown to increase correct hand washing compliance. At food establishments, it's the law but hand washing after using the restroom is a good practice for all of us.
It can be surprising how few people actually know how to. Here are the times the U.S. Centers For Disease Control (CDC) advocates hand washing:
Before eating food
Before and after treating an open wound, cut or abrasion
After changing diapers or cleaning up a child who has used the toilet
Before and after caring for a person or people who are sick
After touching an animal, animal feed, or animal waste
After touching garbage
After using the toilet
Before, during, and after food preparation
After blowing your nose, coughing, or sneezing
Knowing when to wash your hands isn't the only important aspect of hand washing, however. Knowing how to wash your hands can be just as, if not more important. So, here is what the CDC recommends for non-medical hand washing practices:
Wet your hands with clean, running water, and apply soap.
Lather your hands by rubbing them together with the soap. Be sure to lather the backs of your hands, between your fingers, and under your nails.
Scrub your hands for at least 20 seconds
Rinse your hands well under clean, running water.
Dry your hands using a clean towel or air-dry them.
Your Commercial Cleaning Company Might be Doing More Harm than Good
Now that you know what your part is in keeping your facility healthy, what should your commercial cleaning company be doing to back you up? Certainly not cleaning your restrooms and desks with the same towel. Nor should they be using the same mop and bucket in the restroom anywhere else in the facility. Cross-contamination is one of the most overlooked problems in health cleaning practices and noticeably contributes to poor cleaning, poor outcomes and even employee absenteeism. The reality of the situation is that your cleaning companies practices are going to determine the effects of the cold and flu season on your facility. So here are some industry-proven practices that your commercial cleaning comapny should be following for the best, most effective results.
Frequently change mop heads and mop waters, especially after cleaning restrooms, to help reduce cross-contamination risks.
Implement a color-coded rag system to eliminate the risk of cross-contamination on surfaces.
Use the right cleaning product for the work at hand. For instance, use a lightweight cleaner on low-risk surfaces and a strong disinfectant on touch points and hotspots.
Install entryway mats to help reduce the amount of foreign materials that enter the building.
Following the practices you set for your employees, your cleaning staff should frequently and correctly wash hands,
Keep the janitorial closet in a clean, working order with cleaning supplies neatly and safely stored and equipment and supplies kept clean.
All equipment should be well maintained so that is operational.
Why You Need to be Cleaning for Health
There is an important difference between cleaning for appearance and cleaning for health, and your commercial cleaning company has to understand how to do both effectively. As you know, we cannot see the disease causing bacteria and viruses that lurk on surfaces in our office like influenza, the various strains of E. coli, C. difficile, MRSA and other retroviruses. While it is easy to overlook these things because we cannot see them, proper cleaning for health does impact infection rates in your office.
Companies that take the lead protecting your staff will use industry best practices like color-coded rags, use appropriate chemical cleaners for various situations, take advantage of industry specific innovations like HEPA vacuum cleaners to improve air quality and follow manufacturer recommendations like dwell times and effective usage to get you optimal results. If you cleaning company is ignoring these tried and proven practices, they are putting your facility at risk.
Understanding Why Touch Points & Hot Spots Are Vital To Health
When it comes to cleaning for health, touch points and hot spots are critical to employee health and by default, your bottom line. Touch points and hot spots are things like door handles, computer equipment, touchpads, faucet handles, telephones and things like these. They are essentially any common surface that becomes a hotspot for disease because of the number of people that touch and use it on a day to day basis. While it is impossible to keep these surfaces completely clean all the time, regularly cleaning them can help reduce the total germ load and thus the spread of disease in your facility. Make sure that when you partner with a commercial cleaning company that they have a thorough understanding of what it means to clean for health. If your commercial cleaning company is phoning it in or simply doesn't understand the requirements of the work, when cold and flu season rolls around, you may have a lot of sick employees.
Is it Time to Find A New Commercial Cleaning Partner for the Sake of Health?
No matter what type of cleaning service you are looking for, office cleaning, medical cleaning, industrial cleaning, hospital or other medical cleaning, or just general cleaning, you need to have a partner that has the know-how to clean your facility with the health of your employees in mind. Not only that, they need to implement proven industry practices to insure the proper cleaning of your building. If you aren't sure what your office cleaning service provider is doing to protect the health of you and your employees, just ask them. If what they tell you does not involve hotspots, reducing the risk of cross-contamination, and dwell times, it might be time to start shopping the commercial cleaning marketplace for something that does.