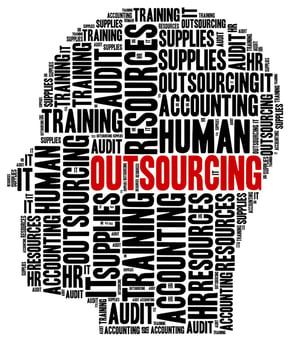 If you are a Facilities Manager, chances are you have more to do than hours in the day. Between phone calls, conferences, office visits, and all other daily must dos and should dos, it does not leave much time to manage the cleaning of your building or buildings. Some Facility Managers hope that handling their cleaning and building maintenance in-house will save them money but more often than not, it actually adds cost not to mention the time it consumes and the headaches it causes. Others consider reasons to outsource cleaning.
Professional, local Michigan commercial cleaning services can help you eliminate unnecessary stress and added costs while keeping your facility running and in great condition. One look at the numbers and you can decide if outsourcing your cleaning is in the best interest of your bottom line. Business after business has found that outsourcing their cleaning saves time, money and stress. Here are the top five reasons why you should consider outsourcing your janitorial services:
1. Less On Your Plate
Why run a cleaning business within your existing business, concentrate on your core competencies and let your commercial cleaning service focus on theirs. Save your time and that of your employees so your team can focus on the jobs they were hired to do. Protect morale and keep your facility in optimal condition by relying on a professional janitorial company. Every element related to the management of your cleaning operations becomes your janitorial contractor's duty. Whether it is staffing issues, cleaning standards, the procurement of supplies, equipment and products and other resource draining operations, you don't have to add them to your list. With a professional cleaning company handling these responsibilities, your load is lightened allowing you and your staff to focus on other duties.
2. Lowered Risk
From criminal background checks to OSHA requirements to insurance, when you outsource your janitorial, there is significantly less risk for you. The best janitorial companies handle it all so you don't have to.
3. A Better Clean
A reputable Michigan commercial cleaner works hard to be the professional they are. Whether it is the latest and greatest equipment, training or products, your Michigan janitorial company works hard to deliver the kind of service you just can't get on your own. Outsourcing your janitorial, maintenance and cleaning services to a professional means better work in less time, which in turn reduces costs. A professional janitorial service will use the most advanced cleaning methods to get the job done right. Whether you are in search of specific types of cleaning for the healthcare services industry, schools or manufacturing centers or you are interested in green cleaning solutions, a professional maintenance company will allow you to explore your choices. Often the larger skilled, professional contractors have a complete menu of additional services that you can use as needed from minor facilities repair to carpet cleaning.
4. Convenience & Flexibility
Clean during peak hours or when your building is quiet, whatever works best for you and your facility. Need more help during some times of the years and less during others? A commercial cleaning company can staff up and down as you need it. The right sized local Michigan janitorial company can adjust to accommodate your shifting needs quite easily. Whether adding more people for peak times or scheduling yearly maintenance, a professional building maintenance contractor will work to meet your facility's individual needs.
5. Cost-Effective
Many Facility Managers may try to handle their cleaning in-house hoping to save money but that's nearly impossible. Outsourcing cleaning services can have a sizable impact on your bottom line for a number of reasons. First, there is the immediate cost savings given that an expert janitorial staff can get more done in less time. Likewise, a commercial cleaning company gets optical pricing on equipment, supplies and refillable goods like toilet paper, towels and hand soap. Beyond immediate cost cutting measures, you save on the costs of recruiting, screening, hiring, training and managing employees. When you outsource your cleaning and building maintenance services, complicated tasks like benefits administration, health care and employee status verification shift to your building maintenance contractor.
In our focused business environment, more and more businesses are turning to outsourcing to manage and perform tasks that are outside the scope of their business. Your cleaning, janitorial and building maintenance services are one such area where a sky high work load, razor thin budgets and lack of expertise make outsourcing a potential time and money saver. There are significant advantages to outsourcing janitorial services that make it worth considering.