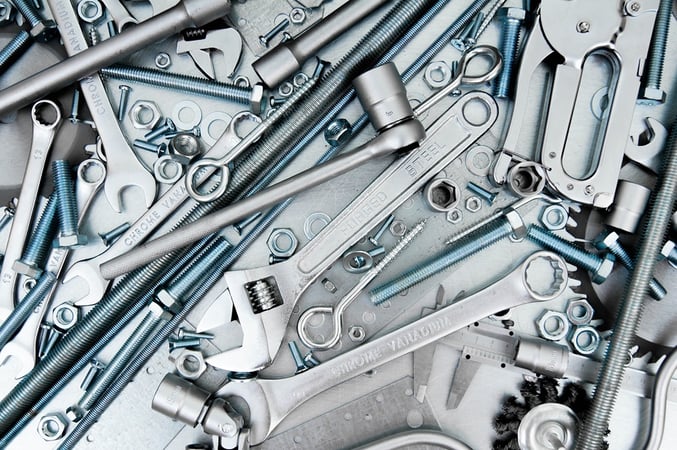 You want foolproof janitorial services, who doesn't? You want the work done, as promised with a level of care at a solid value. But the reality is that there are so many janitorial services companies out there, and all kinds of size and types of providers that finding the right one is a great deal more challenging. Wouldn't it be nice if you could make a wish and poof! a genie would appear ready to tell you which cleaning companies were truly exceptional and which janitorial services companies were all smoke and mirrors? Wouldn't it be nice if there were a tool that could clear through the crowded cleaning company category leaving only the best contractors to choose from? Is there a free tool for finding foolproof janitorial services that you aren't using?



There IS a Free Tool to Finding the Best Janitorial Services Companies, Are You Using It?

It isn't a magic lamp or a crystal ball, it's better, much better. The tool for finding the best commercial cleaning companies is ISSA CIMS-GB. There are a many letters here so let's break it down:
The ISSA is the International Sanitary Supply Association and they are a worldwide industry association for building services contractors.
CIMS, or the Certified Industry Management Standard, is their high level industry certification that janitorial services companies and commercial cleaning companies may attempt to secure.
GB it the Green Building component of this certification and offers cleaning organizations a certification that is closely tailored to provide their customers with exactly what they need to secure points under the LEED for Existing Buildings: Operations and Maintenance (LEED EB: O&M) Green Building Rating System, while extending green efforts throughout their operations.
So the ISSA's CIMS-GB isn't some empty award or vanity trophy, the ISSA's CIMS-GB is an exceedingly difficult certification process that only the committed attempt and the excellent achieve.
What's the Real Magic Behind the Certified Industry Management Standard?
CIMS certification is by no means easy, but that is what makes it so valuable and it can really help guarentee premier building maintenance. To attain certification, a janitorial services company must undertake a comprehensive assessment and sufficiently demonstrate compliance with the required CIMS elements. A cleaning company must meet 100% of the mandatory elements and at least 60% of the recommended elements in order to become certified.
The CIMS assessment isn't a 'self-test,' it is performed by an ISSA-accredited third party assessor. This means CIMS is a credible and valuable way to assess a prospective janitorial services company. The assessor reviews documentation supporting compliance with the requirements described in CIMS' five core sections and conducts a comprehensive on-site review of the applicant's systems, processes and documentation to ensure compliance. The assessor also visits individual customer accounts or locations to ensure that the organization's activities are consistent with the documented systems and processes.
How Does ISSA CIMS –GB Impact You the Facility Manager
Okay, so maybe all that documentation, processes, systems, checks and double checks, credibility, etc. sound good, but what does it all mean to you the Facility or Building Manager? Well, let's take a look at those five core areas that janitorial contractors must meet required benchmarks. They are:
Quality Systems: A framework for effective operations & continuous improvement
Service Delivery: Processes & systems in position to deliver consistent, quality service
Human Resources: Best practices followed for managing people-a service businesses single greatest asset
Health, Safety, & Environmental Stewardship: Assuring regulatory compliance, workplace safety, and health and environmental management
Management Commitment: Establishing a Mission, Vision, and Values that assure an organization and their customers will continue to thrive.
These 5 areas are not some meaningless factors someone decided to use. Rather, they are the very things that can make or break solid, responsive consistent service from your janitorial contractor. Basically, the ISSA in developing and implementing the CIMS has done nearly ALL of the leg work of vetting a janitorial services company for you. And better yet, it is available to you FREE.
Making the Certified Industry Management Standard Work For You
Of course, CIMS isn't a silver bullet to good service but it's the closest thing to it. In order to make CIMS work for you and your facility, you should develop a short list of CIMS certified janitorial companies in your area. Then, do your homework and look at which company is going to be the best fit for you. Meet with them and get a sense of fit. Any of the CIMS certified companies will be capable of delivering a high level of professional, responsive, consistent janitorial service, now you just pick the contractor that is the best fit for you and your facility.
To find an ISSA CIMS-GB janitorial services contractor in your area, visit the ISSA here.