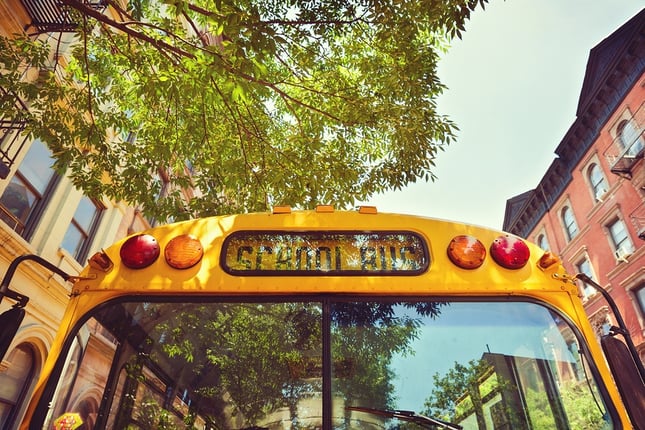 Green Cleaning In Schools Is a Pressing Issue
Among educational facilities and schools, the calls for green cleaning have become more and more pressing. Administrators, teachers, staff and parents all want healthy schools that are clean, safe and in ready to learn condition. Green cleaning programs in schools have been changing the way janitorial companies clean, with great benefits for students, staff and the environment. Not only can green cleaning in schools diminish carbon emissions, green school cleaning can improve indoor air quality, boost test scores, and reduce the spread of disease causing germs meaning students and staffs stay healthy and miss fewer school days. Likewise, green cleaning brings other significant benefits including safeguarding the health of custodial staff, increasing the lifespan of facility assets and even saving money.
How Can Your Janitorial Services Help You With a Green Cleaning Program?
The right commercial cleaning company can help you assess what you are doing now and if it aligns with your green cleaning goals. This can mean identifying products, practices and equipment that could use a green cleaning overhaul. With cleaning products, the goal is to identify those that meet high standards for effectiveness, health and safety. If a cleaning product is great at cleaning but terrible for the environment, your green goals are not being met. But if your cleaning product is green but does not effectively get the job done, your school cleaning goals are not being met. With regard to green practices, this can encompass a number of things. For instance, in areas with trash receptacles that don't typically see food or liquids, the cans can be emptied without replacing a liner each time. That saves on plastic refuse, a good step in making your cleaning greener. Likewise, using best practices like color coded cleaning towels can reduce the risk of cross contamination making your school cleaning more effective without more chemicals, just better practices. Furthermore, green cleaning equipment is a critical part of the green cleaning equation. Green cleaning equipment can be green in a number of ways. For example, a high quality lightweight HEPA filtered vacuum backpack increases the safety of the user with a lighter weight piece of equipment that is also much quieter thus reducing noise and noise related injuries. Additionally, the quieter performance is good for building occupants as well as the HEPA air filtration that reduces the amount of allergens and contaminants in the air, improving indoor air quality. Dated, ineffective and poorly maintained equipment are counter to your green cleaning goals. Newer, well maintained janitorial equipment has made huge strides over thee past years as commercial cleaning companies seek to do better at meeting their own green cleaning goals and those of their customers.
Is Your Commercial Cleaning Company Serious About Green Cleaning?
Green cleaning can't be just a feel good but empty buzzword. True green cleaning requires a commitment from your cleaning company to innovation and best practices. If your commercial cleaning company isn't committed to helping you achieve your green cleaning goals in a meaningful way, it might time to find the janitorial services company that will. Green cleaning requires green cleaning products, practices and equipment sure, but it takes more to implement and support a successful green cleaning program. Today's green cleaning tools available to us can reduce chemical use, increase productivity and help decrease injuries, but they require solid training to assure front line cleaners understand and are committed to green cleaning practices. So where procedures are concerned, we have to examine how your cleaning company is actually cleaning your facility. Have your cleaning company's employees been well trained on how to operate machinery? Do they understand important safety and usage requirements of their green cleaning products like dwell times (the amount of time a disinfectant or cleaners must be allowed to sit wet on a surface before being wiped down in order to effectively kill germs)? Your commercial cleaning company can invest in all of the green cleaning equipment and environmentally sound cleaning products they want, but if they are not training their people on how to use them correctly, you are not getting a truly effective green cleaning program for your school.
Ready to Get Serious About Green Cleaning In Your School?
Here at Stathakis, green cleaning has, and will continue to be, a hallmark of the services we offer our local businesses and facilities of Southeastern Michigan. Not only are we committed to following janitorial industry best practices with regard to our school cleaning services, we have been at the forefront of developing and setting the standard for professional, effective, affordable and customer focused building services. From state of the art equipment to green cleaning products to professional systems and process that assure reliability through accountability, we are committed to helping you achieve your green cleaning goals.