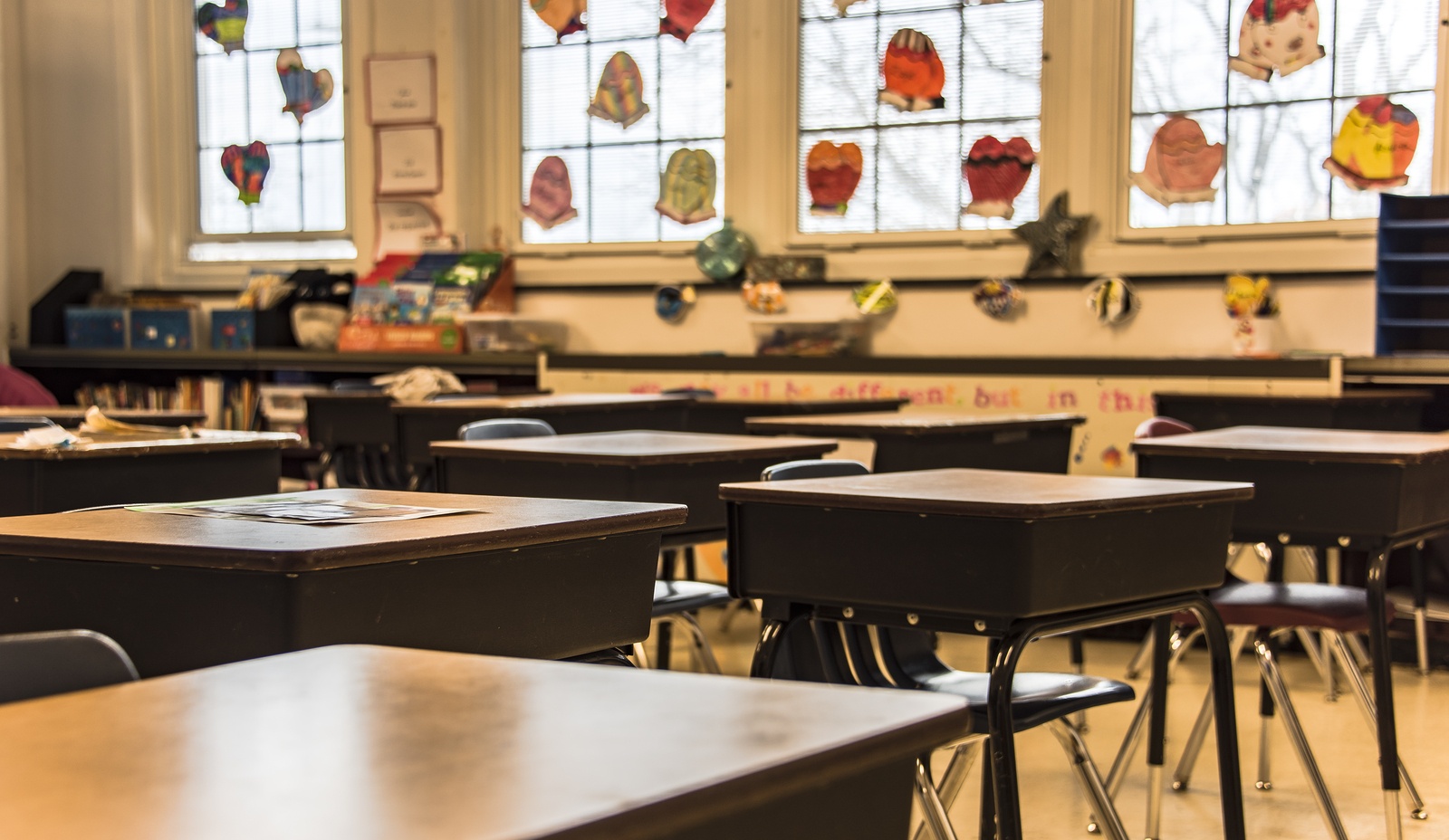 As we close the books on another summer, we prepare for the start of the 2018/2019 school year. As a Facility Manager, it is likely your job to make sure your school is prepared. Hopefully, you have already found a solid school cleaning company and are all ready for your school's first day. Or maybe you are still looking for the right school cleaning company to permanently care for your campus. Or maybe you have just brought on a new janitorial partner and you want to make sure things get off on the right foot. Stay informed on what can make or break your school cleaning this school year and head off little problems before they become big problems.
The Important Aspects of School Cleaning
If you are in search of a new Michigan school cleaning company, there are some things you must pay attention to. Which aspects of a school cleaning company are most important?
Do they provide a detailed and clear pricing plan and bid that is easy to compare?

Are they accredited with certifications like the CIMS-GB Certification?

Do they offer a number of green school cleaning options as well as Smart Cleaning to protect your health and your wallet?

Can they provide you both with effective service and value?

Do they utilize industry innovations in equipment and processes?

Can they work around your budget and your individual campus requirements?

Do they always make safety and security a priority?

Do they have a proven history of effective service with school cleaning backed with references?





Don't Let Inexperience Throw Your Facility Off Track
As the Facility Manager of a school or district, you know that experience matters whether you're a commercial cleaner, teacher or administrator. An experienced commercial cleaning company has made their mistakes long before they come to clean yourschool. Just because a prospective janitorial company would like you to hire them doesn't mean that they are able to properly service your facility. Wanting your business and being prepared to do the work effectively are two very different things. Only a skilled and competent school cleaning service can deliver at the level you require. Education facilities have a number of unique challenges that means cleaning them and cleaning general office buildings are entirely different. Save yourself the headache of dealing with an inexperienced cleaning company and partner with someone with a proven track record.
Does Your School Cleaning Company Really Understand the Importance of Security?
When it comes to getting a school cleaned, there is one thing that stands above the rest, the safety of your students and educators. Any prospective Detroit school cleaning company must have a documented and verifiable system or systems in place that insure that their employees are adequately screened with proper criminal background checks and drug screening. The best school cleaning companies take it upon themselves to go beyond these minimum verifications to look at reference and work history to ensure that your custodial staff is a friendly and valuable addition to school. When looking at prospective school cleaning companies, look at the way they staff so as to choose someone that you can have a lasting partnership with.
Transparent Pricing Is a Good Starting Point
We all have budgets to meet and costs to manage. It is your job to use your school's often tight budget to secure the maintenance and cleaning that your facility needs at the best possible price. For this to happen, you need to have a clear, easy to understand school cleaning quotes that you can easily and meaningfully compare. Transparent janitorial bids allow you to compare different types of school cleaning. And even better, clear bids and pricing provide a clear path of accountability for you and your commercial cleaning company down the road.
Get Green School Cleaning & Make It Mean Something
Most commercial cleaning programs claim to have a green cleaning program in place. But is it an effective, meaningful process designed not only to keep your facility healthier but to promote environmental stewardship, or is it simply a marketing ploy and bucket of buzzwords? All 'green program' claims should be backed by proven practices and results that can be demonstrated by observable and documented practices. An effective green cleaning program requires specific training in both techniques and equipment. Check to see if your prospective janitorial services company has a green cleaning program and that it is dedicated to green building services to protect your school's health and the environment.
Price and Value Are Two Different Ideas
You get what you pay for as the age old adage goes, so when it comes to your school janitorial services, make sure not to hire the first person that comes along with a low bid. We know that school budgets aren't always optimal so it can be enticing to take low bids, but companies that bid that low simply likely won't be able to meet their commitments. Experienced Michigan commercial cleaning companies are in the best spot to give you the most accurate estimate for the price of their service. On top of that, the most experienced companies are in the best spot to do more work with less money drawing on years of working with people on a tight budget.
Let Industry Certifications Do the Work for You: CIMS-GB
Not having a plan is a great way to make sure that you don't succeed. No matter how skilled and well trained your school cleaning company is, without a plan and systems in place they are not going to succeed. To deliver the highest level of cleaning to your facility, your commercial cleaning company is going to need plans in everything from hiring and screening to training and inspections to make sure that your facility is getting cleaned properly. CIMS-GB Certification can be an excellent gauge of a school cleaning company's readiness or plan. CIMS is a challenging industry backed certification that is an excellent indicator of your prospective companies commitment to the best practices for your school cleaning and for your partnership.