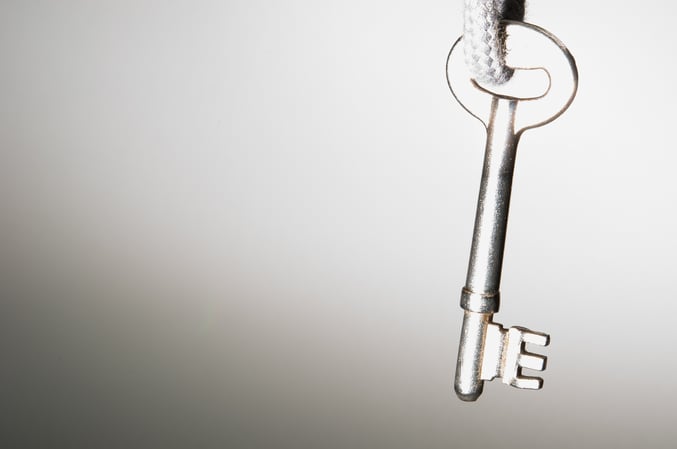 You would think finding the right commercial cleaning company would be straightforward, and yet, it's not. There are a number of issues that stand in the way of effective commercial cleaning that stem from the cleaning company itself. Sure, they aren't YOUR issues, but if a commercial cleaning company isn't hitting the important marks, their problems will become your problems in short order. If you are having second thoughts about your current janitorial company or if you are in the process of outsourcing your building maintenance or finding a new janitorial company, these ten keys can help you find an effective Detroit commercial cleaning company and get the solid facility maintenance you deserve.
1. Clear Pricing
Any prospective Plymouth commercial cleaning company must have transparent pricing. Not only does clear pricing allow you as a facility manager the opportunity to compare multiple cleaning quotes in a meaningful way, it gives you and your commercial office cleaning company Farmington Hills a map for staying on track and measuring success.
2. Good People
Good people are the bedrock of every services business. When shopping commercial janitorial services Royal Oak, you should only entertain those commercial cleaning services that work very hard to attract, screen, hire, train, manage and reward very good people. A constant stream of new hires in and out of your building translates into security issues and ineffective cleaning.
3. Good Processes
No company delivers effective service without a solid plan and processes in place. Does your prospective commercial cleaning service Livonia have what it takes to deliver the service your facility requires? What does this mean exactly and what should you look for? This means that the cleaning services company Novi has systems and processes for every important part of their operations including their employee hiring and screening, janitorial inspections, pricing and janitorial quotes, responding to issues and problems, training their teams on issues specific to your facility and so on. Because if a commercial cleaning company in Michigan fails to plan, they plan to fail.
4. Consistency
Any commercial janitorial service Auburn Hills can do the right thing once, but can they do it over and over again for days, weeks, months and years at a time? Consistency is what can take a Detroit commercial cleaning company from good to great. Consistency will also keep complaints off your desk and keep you from having to continually step in to manage your commercial cleaning company's people.
5. Communication
No matter how consistent and effective your Downriver janitorial company is, no matter how good their people are, mistakes and mess ups will happen. What truly separates janitorial companies is how they respond when things go off track. Do they communicate with you in real time? Do they create a plan or solution to the issue and bring you into the loop so that you know what is being done? Do they follow up with you afterward to make sure things are better. Even beyond hiccups in service, do they regularly communicate important issues with you like changes in staff? Communication is a critical part of effective service and if your Troy cleaning services company isn't on track here, it will start to show in your service.
6. Responsiveness
When you have a problem or need something, how quickly does your Ann Arbor janitorial services company get back to you? Is there a response plan or response guarantee in place to make sure your needs don't slip through the cracks? Does your Dearborn commercial cleaning company offer added services that help you save time keeping your facility in good working order? Can your cleaning company staff up or down to help you through particularly busy time? Can your janitorial company help you manage a less than optimal budget and make strategic service cuts when you simply must make due with less?
7. Accountability
Accountability is defined as an obligation or willingness to accept responsibility or to account for one's actions. It is so critical that when you partner with a cleaning company that is in and out of your building day after day, doing the important work of keeping it clean and well maintained, that you have a partner in your business who accepts responsibility for their part of the agreement. Your cleaning company assures accountability through their systems and processes that make sure each important part of their service delivery gets followed through on.
8. Technology
Effective commercial cleaning Farmington is not about a bucket and a mop. Sure it might not seem like having the newest equipment and products matter, but it does. It matters because new equipment not only works better, it can help save time, which in turn saves money. And even beyond equipment, a company that embraces technology is poised to offer you the highest level of services and demonstrates to you that they are looking to continually improve their business and what they offer you the customer.
9. Best Practices
A best practice is defined as a method or technique that has consistently shown results superior to those achieved with other means. Because it is the better way to do something, it becomes a benchmark, or something that serves as a standard by which other things may be measured or judged. Likewise, a "best" practice is often a malleable, flexible process that is allowed to evolve as improvements are made or even better ways of dong something are uncovered. Finally, best practices are used to assure a certain level of quality without mandatory legislated standards.
10. Industry Certification
Best practices are often a feature of accredited management standards such as ISO 9000, ISO 14001, and CIMS. A great way to assure your janitorial and cleaning services is following industry best practices is if they are industry certified. Certification like CIMS assure that someone else has verified that a prospective janitorial company is set up to deliver effective, consistent service in your facility.
Here at Stathakis, we have spent over thirty years developing a standard of service delivery. We have worked hard to create lasting relationships with our customers and offer the businesses of southeastern Michigan the service they deserve. If you are a Facility Manager in Ann Arbor, Detroit, Royal Oak, Farmington Hills, Farmington, Dearborn, Livonia, Troy, Auburn Hills, Novi, Plymouth, Downriver or surrounding areas and you are looking for commercial cleaning services, office cleaning, school cleaning, industrial cleaning, medical cleaning or other building services, please contact us to learn more about how we can help make your job at least a little easier and make your facility shine.