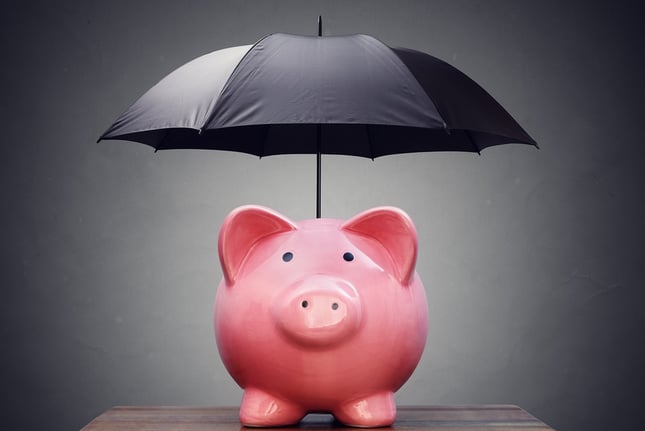 Your Carpet Is An Important Part Of Your Building's Image
When someone enters your facility for the first time, they take note of your flooring. Even if they don't intend to, hard flooring and carpets cover every inch of your facility and if they are in suboptimal condition, it usually stands out. Stains, spots, wear patterns and more can distract from your building's image no matter how much care you have put into other elements of your facility. You might have new reception furniture, lush plants in the lobby, sparkling clean glass doors and yet, an old coffee stain or tracked dirt will catch a visitor's eye in a flash. So it is imperative that as a Facility Manager, you maintain your carpets regularly and keep them looking clean and smelling fresh. Effective commercial carpet cleaning is great for improving carpet's appearance, but it also has the added benefit of protecting the long term lifespan of your carpet. This in turn allows you to reduce the yearly cost of this pricey building asset by getting more years from your office carpeting. Rather than waiting for carpet to look super dirty, Detroit carpet cleaning professionals can help you keep your carpets looking great throughout the year and in between regular cleanings with quality carpet cleaning methods and pro recommendations for your carpet appearance management program.
Experienced Commercial Carpet Cleaning Companies Have Moved Beyond Bonnet Carpet Cleaning
Most experienced, professional commercial cleaning companies don't use Bonnet carpet cleaning. Bonnet carpet cleaning was an adaptation of hard floor buffers modified for carpets. Typically, this rotary shampoo machine is fitted with fabric cleaning pads and then moved over your carpet's surface with the head rotating at high speed. It is intended to help agitate some dirt and soil from the carpet, which is then partially absorbed by the pad. The problem with Bonnet carpet cleaning is it is as easy and likely that you will transfer the soil to other areas of your carpet as remove it. Likewise, the agitation of this rotary cleaner is hard on carpeting, so hard in fact, that Bonnet carpet cleaning typically quite often your carpet's warranty. And if your carpet is already approaching the end of its lifespan, Bonnet cleaning can be especially rough pulling at already loosened or torn fibers and even in some cases melting synthetic carpet because of the machine's high speeds.
Established, experienced carpet cleaners know that carpet cleaning technology has moved way beyond this dated, subpar cleaning method. Why are some carpet cleaning companies still employing this dated method? In part because if you already own the equipment, it is cheaper than upgrading your arsenal with more effective but costly carpet cleaning equipment. Additionally, Bonnet carpet cleaning is easy to teach someone. So if you have a continual stream of new people, training them to operate the machine is straightforward and inexpensive. The reality is not only is Bonnet carpet cleaning hard on carpets, it just isn't effective at deep cleaning carpets, removing all of the cleaning residues and moisture that attracts more dirt or protecting your carpets appearance.
A Clear, Clean Winner In Truck Mounted Hot Water Extraction Carpet Cleaning
So if Bonnet carpet cleaning doesn't work, what does work? The most effective, reliable, safe and deep cleaning method is truck mounted hot water extraction carpet cleaning. How does this carpet cleaning technology work? To begin with, water is heated to high temperatures in the service truck. Then, specially trained,expert carpet cleaning professionals utilize the hot water extraction cleaning machine to introduce the hot water and cleaning solutions into your carpeting. The hot water, cleaning solution and pressure are very effective at loosening dirty, staining, soil and more. Finally, the solution and the hot water is extracted back out of your carpeting with powerful suction that helps carpets dry quickly avoiding the quick resoiling that often happens with too much moisture or detergents left behind. Truck mounted hot water extraction carpet cleaning gets your carpets deep cleaned and back in service faster.
Get Powerful Carpet Cleaning Anywhere With the Portable Hot Water Extraction Machine
As carpet cleaning professionals, we highly recommend the truck mounted hot water extraction method for a variety of reasons. But sometimes there are areas of your building that are not easily accessible. Likewise, you may only need a small area or spot cleaned. In these cases, a portable hot water extraction machine is ideal. The portable hot water extraction machine works nearly the same as the truck mounted machine but it is smaller, more portable and likely easier for a smaller area or spot clean. This method offers a powerful deep clean and is a great way to get effective carpet cleaning anywhere and anytime.
Why The Whittaker Method Is a Winner
The Whittaker carpet cleaning method is one of the more modern dry encapsulation methods. It has been steadily gaining popularity among carpet cleaning pros and Facility Managers alike for a variety of reasons. First, a specially designed polymer solution that encapsulates soil and debris is introduced into your carpet. This cleaning solution is non-hazardous, does not contain VOCs, and is approved for use on wool as well as stain-resistant carpet fibers. A machine carries the solution deep into the fibers, scrubbing each tuft while lifting and opening the pile. The solution encapsulates carpet soils, then dries quickly into crystallized polymers that are vacuumed away leaving carpets clean, dry and ready for service. Dry encapsulation methods like the Whittaker carpet cleaning method can be paired with hot water extraction methods to get you the best carpet appearance management program. Both are useful and the dry carpet cleaning methods offer great interim maintenance to keep carpets looking good all the time and in between hot water extraction cleanings while keeping costs in line.
WHO Cleans Your Office Carpeting Is As Important As HOW They Clean Them
While carpet cleaning technology matters when it comes to getting your carpets cleaner, equally important is WHO is cleaning your office carpeting. Carpet cleaning has become a science that requires a level of training, understanding and experience in order to be done most effectively. The most experienced carpet cleaning technicians will use their experience to identify stains and apply the right products and methods to get and keep your carpets cleaner and protect the usable lifespan of your carpets. When experience is combined with state of the art technologies, you and your carpets benefit.
Protect Your Image, Investment & Budget With Effective Commercial Carpet Cleaning
Here at Stathakis, we use our over 30 years of experience caring for facilities here in Southeastern Michigan, to bring you the best in Facility Services. We employee the most innovative, effective commercial carpet cleaning methods to deliver affordable solutions to the Facility Managers we serve. Our carpet cleaning methods are tailored to fit the specific needs of your facility. We utilize the best in proven carpet cleaning methods including truck mounted carpet cleaning, portable machine carpet cleaning, low moisture carpet cleaning, dry carpet cleaning all geared towards deep cleaning carpets, keeping carpeting looking better longer, extending the lifespan of this expensive asset and keeping your building looking great year round. For more information on how you can get carpets cleaner than they have ever been, please contact Matt Brown, Stathakis Special Projects Manager at #800-278-1884.