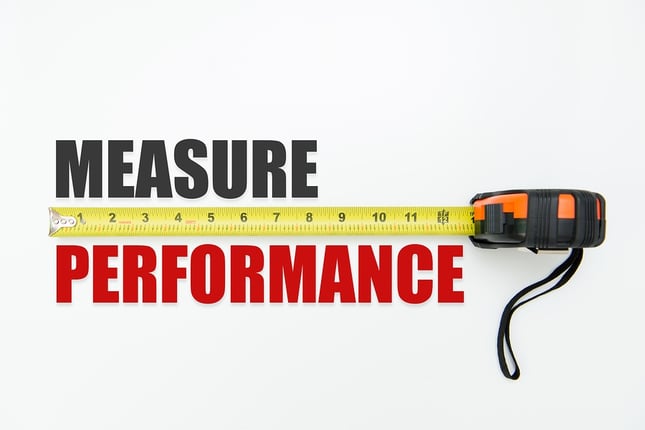 Why Your Cleaning Company Must Perform Regular Janitorial Inspections
The purpose behind janitorial inspections is NOT to fault find with your commercial cleaning services or beat the cleaning staff with a stick. Pointing fingers isn't the purpose of janitorial inspections, rather it is to shine a light where work is needed and be proactive in finding little problems before they become big issues. Regular janitorial inspections are key in creating consistency. They can help assure reliability through accountability and they are an integral part of janitorial services best practices. Your commercial cleaning company should have a number of systems and practices in play to help keep everyone on their toes, but few are as critical as regular janitorial inspections. If your janitorial service is NOT conducting regular janitorial inspections, the chances that they will deliver the professional, proficient, efficient, cost effective, consistent service you and your facility deserve is low.
Creating Reliability Through Accountability
Finding a commercial cleaning company isn't easy. You partner with what appears to be a competent and capable company, you check off YOUR checklist. Safe, well screened employees, check. References, insurance, legal hiring, check. Green greening, check. You create a plan with your janitorial service and everything seems to be going according to plan, until it isn't. It isn't long before you realize that you haven't been happy for awhile. You walk through your facility and realize the things that AREN'T being done are starting to pile up. You're janitorial service isn't performing to their agreements and you aren't sure why. You communicate the missteps and unfinished work, first to the cleaners themselves, then to a supervisor. Maybe it gets better, maybe it doesn't, but before long, a new set of issues pop up, then add up and you get to a point where perhaps you don't even bother complaining anymore. Maybe you consider hiring a new commercial cleaning company but how can you guarantee they'll be any better? The reality is that with janitorial services, there aren't really guarantees. The work is done by people and people will miss things. While there are no hard and fast guarantees, there are ways to create reliability through accountability and that is where janitorial inspections come in to play. By conducting regular inspections, your commercial cleaning company keeps their teams accountable. Let's face it, we all do better work when we know someone notices. Not only do janitorial inspections keep cleaners on their toes, they reinforce that their work MATTERS which in turn offer positive reinforcement and employee engagement.
What Factors Matter Most With Janitorial Inspections?
What should your commercial cleaning company be focusing on with regular janitorial inspections? First, there should be a focus on inspections that are both in person, visual and formal. Informal inspections can be useful but really, the communication between cleaning staff, cleaning company and customer is most critical. Only formalized inspections can deliver this information in a way that is most effective. Second, inspections should be simple but on point. If you have a large facility with multiple restrooms, it likely doesn't make sense to assign a grade to every single toilet. Still, inspections of individual restrooms along with specific points for cleaning staff to improve upon are helpful. Third, use an inspection checklist or better yet, technology tools that not only help supervisors conduct regular janitorial inspections but communicate that information to everyone involved. Fourth, your cleaning company should take note of your requests, hot buttons and pain points. If they can't get to critical issues before you notice them, small issues quickly morph into big problems. Your cleaning company should take note of and put special emphasis on the cleaning tasks and duties that matter to you most. Finally, your commercial janitorial company should communicate the results of inspections with you. It may seem counter intuitive to communicate your mistakes with a customer but as a Facility Manager, aren't you going to feel better that THEY caught issues and remedied them? Won't you be reassured that they are setting a high standard and working toward it?
Going From GOOD to GREAT With Janitorial Inspections
Regular janitorial inspections create a feedback loop that can take your building maintenance from good to great. How does this happen? First, your cleaners are made aware that there is a high standard and plan for assuring accountability in place. Great individual and great teams get motivated when they know their work gets noticed. This means your janitorial service can keep their best team members engaged and doing their best. It also means the team as a whole is held accountable to the highest standards. So cleaners who might be tempted to phone it in are made aware that mistakes stand out, unfinished work WILL NOT go unnoticed or unaddressed. Either way, you and your facility get better work more consistently. Similarly, you have an easy way to communicate issues and work together with your cleaning company and their teams to achieve very good service. Great service never happens without a plan. No cleaning company will be perfect every single time, but those companies that have tools and systems in place to assure reliability through accountability are poised to deliver better on their promises to you and create the kind of lasting business partnership that benefits you both.